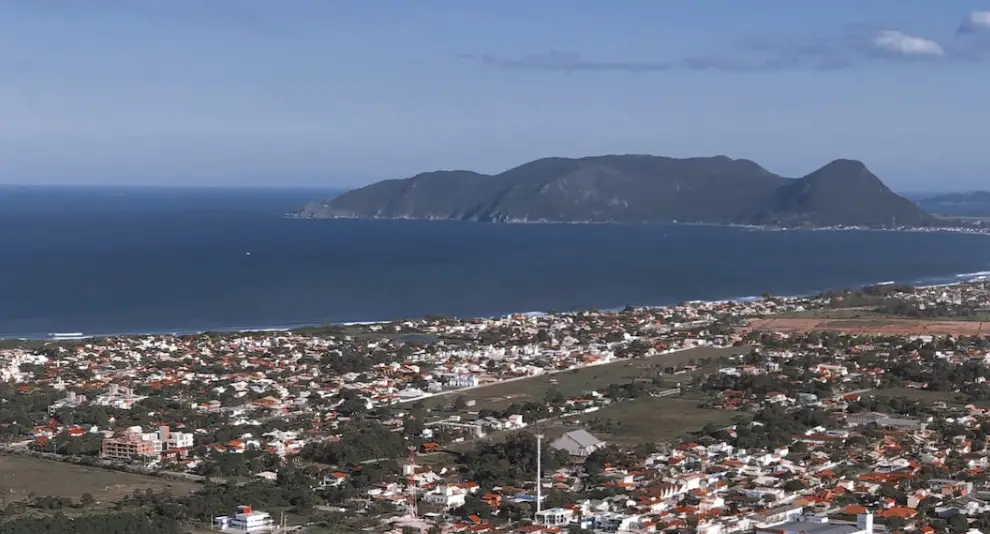 Campeche : Interesting Facts, Culture & Information | What is Campeche known for
17th May 2023
Campeche is a Mexican state located in the Yucatan Peninsula in the Gulf of Mexico. It is known for its long history, diverse culture, and natural beauty. It is also known for its stunning colonial architecture, stunning ruins, and stunning beaches. Campeche is home to several incredible archaeological sites, and is an excellent destination for both cultural and outdoor exploration and adventure.
In this blog, we will explore the interesting facts, culture, and information about the fascinating state of Campeche, as well as what it is known for.
Interesting facts about Campeche, City
1. Campeche is the capital of the state of the same name, located on the western coast of Yucatán Peninsula.
2. Campeche is one of Mexico's oldest cities and was founded in 1540 by Francisco Montejo.
3. The city was declared a World Heritage Site by UNESCO in 1999 for its impressive defensive walls and fortifications.
4. Campeche has several famous landmarks such as the Castillo de San Miguel, Santiago Fortress and the Cathedral of San Francisco.
5. The city has one of the largest fishing fleets in the Gulf of Mexico and a bustling seafood industry.
6. Campeche also has numerous other industries such as tourism, salt production and chemical processing.
7. The traditional music of Campeche, known as Jarana, is practiced in the countryside and is an important part of local culture.
8. Campeche has several Mayan ruins nearby, including the archaeological sites of Edzná and Calakmul.
9. Campeche is known for its diverse local cuisine, which is heavily influenced by Mediterranean, Caribbean, and Mayan flavors.
10. The city is home to numerous festivals, including Día de San Isidro, the festival of Corpus Christi, and the Feria de Campeche.
History & information about Campeche City
Campeche is a city located in the Mexican state of Campeche on the Yucatan Peninsula's northwest coast. Founded in 1540 by Spanish conquistador Francisco de Montejo, the city was of great importance in defending the Gulf of Mexico from pirates in the 17th and 18th centuries.
Its name is derived from the Mayan word, "Ah-Kampech," which translates to "humpbacked serpent."
Campeche City is renowned for its Colonial architecture, and has been named a UNESCO World Heritage Site for its conservation efforts and notable buildings, such as the Cathedral of San Francisco, Iglesia de San Juan and Casa de los Arzobispados.
The city also features a range of attractions, including the Baluarte de San Francesco de Campeche, the Fuerte San Miguel, the Baluarte de Santiago, and the Puerto de Codo de San Romana.
It is also the home of the traditional Yucatecan dish, cochinita pibil, a pork dish made with achiote and citrus flavors.
Read more 
10 Best Things Campeche City is Famous For
1. Ancient Ruins – Campeche is home to many of the Mayan ruins, including Becan, Xpuhil and Calakmul.
2. Wall of Campeche – Built in the 1600s to protect the city against pirate attacks, the wall has now been declared a UNESCO World Heritage Site.
3. Colonial Architecture – Not only does Campeche have the best-preserved colonial architecture around Mexico, but it's also full of colorful buildings that are beautifully decorated.
4.Fort of San Miguel – You can find this fort in the Pirates Wall, which guards the entrance to Campeche's port.
5. Port of Campeche – Campeche is an important port city, with four different ports that receive goods from around the world.
6. Street Food – Street food is an important part of the Campeche experience. Vendors around the city offer tacos, tamales, seafood and more.
7. Iglesia de San Francisco – This 17th century church is the oldest standing in Campeche and is the seat of the Diocese of Campeche.
8. Museo de la Cultura Maya – This beautiful museum displays a variety of items from the Mayan culture, including mummies, ceramics and textiles.
9. Rosario Beach – This beautiful beach just outside of Campeche is the perfect spot to relax, take a stroll and have a swim in the crystal-clear waters.
10. Baluarte San Juan – This is one of Campeche's four main defences and has been placed with the rest of the city's fortifications under UNESCO's protection.
Travel Tips & Information for visiting Campeche city
1. Research safety protocols in advance: Campeche city is relatively safe, but as you would with any international visit, it's important to research safety protocols and precautions when it comes to your transport, lodging, and attractions.
2. Wear insect repellent: Campeche city can be warm and humid, making it prime mosquito territory, so pack and use an effective insect repellent to avoid being bitten.
3. Bring lightweight, loose clothing: Lightweight, loose-fitting clothing is recommended for your visit to Campeche city — both to keep cool in the heat and humidity, and to cover up modestly, as this is a conservative city.
4. Bring sunscreen and hats: The sun in Campeche city is strong and the summers can be quite hot and humid, so bring your sunglasses and sunscreen for protection. Hats are also recommended for optimum sun protection.
5. Visit only reputable tourist spots: To ensure your safety, it is advisable to only visit reputable tourist spots. Avoid walking through dark alleys, especially after dark.
6. Research food safety protocols: To avoid getting a stomach bug during your stay, research food safety protocols and eat only in reputable, clean restaurants.
Know more about Mexico
Hello,My name is Aparna Patel,I'm a Travel Blogger and Photographer who travel the world full-time with my hubby.I like to share my travel experience.