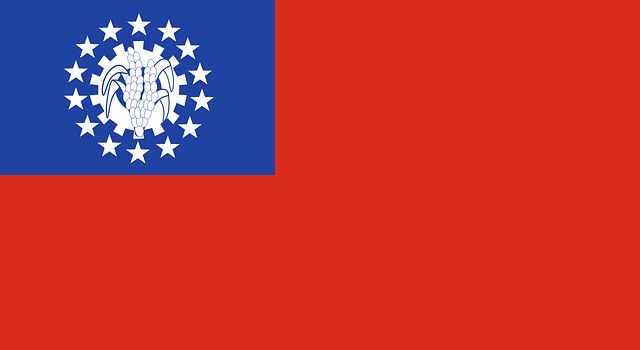 Lesser-Known Facts About Myanmar | Historical Facts About Myanmar
8th December 2019
Are you looking for lesser-known facts about Myanmar? Here is a collection of interesting and fun facts about Myanmar which You've Never Heard Before as well as you can also read general information about Myanmar.
Myanmar is a country where 89 percent of the people believe in Buddhism. People eat rice and have been under the military rule for a long time……….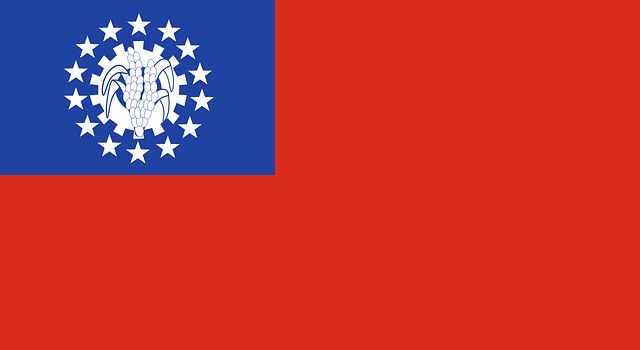 Myanmar, India's neighboring country to the east, was once called Burma. However, it is famous as a golden land among East Asian countries.
If you pass over the cities of Burma or Myanmar, you see a golden sheet stretched above the entire land. you can see Golden stupas, temples, and pagodas. Be it the busy streets of the cities or the quiet areas of the village.You will see golden Buddhist temples at every step. The largest temples are located in the mountains. At the same time, small temples are seen under old trees or in front of people's houses. Like this, gold is seen everywhere.The Irawadi River flows through the heart of this golden land. The real Burma or Myanmar is on its banks.
Today, we are going to tell you some  interesting things about Myanmar through this article, which you will like so much.
General facts about Myanmar
Total Population – 53.4 million (5.34 crores) (2017)
Highest Mountain – Hkakabo Razi , 19,295 feet (5,881 meters).
Total Area – 676,575 km²
National Day – 21 November
Currency – Burmese kyat
National Song – "Kaba Ma Kyei"
Capital – Naypyitaw
Amazing Facts About Myanmar For Tourists and Kids
1. Yangon Water Festival
The 600-year-old Thingyan Festival in Yangon city of Myanmar is famous all over the world.People from all over the world arrive here to participate in this festival.In this celebration lasting four days, people throw water at each other to eradicate the evils of the last year.
Apart from Yangon, this festival is also celebrated in many cities in Myanmar. From children to old people participate in it. It is said that this festival was started by some saints from India. Which resembles Holi.
2. Gold is very important in Burmese culture
Between the 11th and 13th centuries, there used to be more than ten thousand temples during the period of the Pagan Empire. At the same time, Buddhism was expanding throughout Myanmar. Although Buddhism had set foot on the land of Burma two thousand years ago.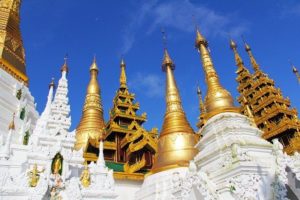 Here, gold is still molded in various colors traditionally. Special care is taken that gold is completely pure i.e 24-carat gold. Hundred to two hundred layers are prepared by placing gold between the leaves of bamboo. They are beaten with two and a half kilogram hammers for about 6 hours. So that they can take the right shape. Then, they are cut into thin one-inch pieces. These gold leaves offered in temples. Gold is also used in traditional medicines.
3. Gold in wine
Gold leaves are also added to the local liquor here. Local wine is known as white whiskey. Their bottles are shaken by adding thin leaves of gold. Then people enjoy this gold wine by putting it in a glass.
4. Gold is considered very sacred in Myanmar
The 90 percent population here is Buddhist. In Buddhism, gold is given great importance.Because gold is considered a symbol of the sun and the sun represents knowledge and wisdom. The people of Burma pay their respects to Buddha by decorating the temples with gold.Gold pieces are also added to rice and vegetables made on special occasions. In addition to makeup with gold, girls brighten their faces with bananas and face masks made of gold.
There are many gold mines near the town of Mandalay. Apart from this, gold is also found in the sediments of the Irrawaddy and Chindwin rivers. Mercury is used to separating gold from sand. However, fish die due to this mercury.The illegal mining of sand is also harming the Irrawaddy River. However, at the local level, conservation work of rivers, sand, and forests is also being done.
5. Nobel Prize winner Aung San Suu Kyi
However, today Myanmar is slowly but steadily moving towards democratic maturity. Leader Aung San Suu Kyi is moving forward with inspiration from Mahatma Gandhi. The leader known as 'The Lady' has been given the Nobel Prize for Peace. Suu Kyi's mother Dow Khin Yi was the ambassador to India.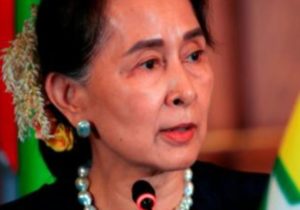 Su Kyi has studied at Lady Shri Ram College in Delhi and spent some time in 1987 as a Fellow at the Institute of Advanced Study in Shimla.
Nobel laureate Suu Kyi was placed under house arrest for 15 years. In the 2012 by-election, Suu Kyi's party won 43 out of 45 seats and she became a Member of Parliament.
6. 89 percent of the people of Myanmar believe in Buddhism. Starting from India, Buddhism has spread throughout the world today, but Myanmar has a large number of its followers.
7. Myanmar has everything excluding desert. The geographical beauty here is unmatched. The range of hills, waterfalls, and lakes add to the beauty of the place.
8. There has been a long military rule here. The army has ruled Myanmar till 1962, and the people have fought a long struggle against military rule.
9. Myanmar's capital is Naypyitaw, which became the capital in the year 2005, before this the capital was Rangoon.
10. While women from all over the world use creams to enhance their skin, women of Myanmar use a paste made from tree bark for the last 2 thousand years.
12. The huge Buddhist temple built on the mountains, the clouds filled with drops, the forests spread far and wide and the small houses situated on the edges look as if an artist has created a work from a brush.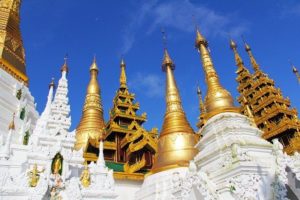 According to the Mandalay Business Forum, there are more than seven hundred golden temples on the hills surrounding Mandalay. They can be seen floating on the waves of the Irrawaddy River.There are more than 2200 temples and ruins of pagodas scattered around the city called Bagan.
11. Many women in Myanmar are involved in prostitution work, out of which one-third of women have HIV Aids.
13. Myanmar is the largest country in Southeast Asia, with a total area of 6,78,500 square kilometers.Myanmar is the fourth largest country in the world. Its northwestern borders meet Mizoram, Nagaland, Manipur, Arunachal Pradesh and Chittagong province of Bangladesh in India.
14. The metric system is not used to measure in Myanmar. Only three countries of the world have not adopted this process, which includes Myanmar, United Nations, and Liberia.
15. The long neck of women is considered a sign of beauty among the people of the Kayan, a minority tribe on the Thai-Burmese border. Women also consider special importance to this matter. To make the neck long and attractive, from the age of five years, the exercise of extending the neck begins. Brass rings are worn around the neck.
16. In 2012, the New York Times released a list of such places on earth that should be visited at any cost. In this list, Myanmar was placed at number three.
17. The world's largest book is in Myanmar. Each page of the book is of stone. This book contains 1460 pages containing sacred Buddhist words. Each page is polished marble. Its length is 1.5 meters, width 1 meter and thickness is 12.7 centimeters.
18. Between 1974 and 2010, Myanmar's national flag was almost the same as Taiwan. At the Summer Olympics in Beijing in 2008, Taiwanese fans used it to support their athletes. This was done because Taiwan's flag is banned in China.
19. Tea in Myanmar is as famous as India. The citizens of Myanmar like to have tea with milk and sugar. He also chews tea leaves with garlic and salt.
20. The price of food in Myanmar is extremely low. You can have dinner in any snack bar or cafe for 20 cents (10-15 rupees). If you want to eat at a better restaurant then you can eat in Yangon or Mandalay(restaurant) for $1( 60-70 rupees).
21. You will get a taste of China and India in Burmese food. The local food is very spicy. Traditional Burmese dishes include mohinga (rice with fish and orange juice) and Shan-style noodles (noodles cooked in coconut milk, some times with chicken).
22. Mingun Bell: Although this area is very small, its fame is because of the Bell in the world at a religious place.
23. Buddhism is the main religion of Myanmar. The number of Buddhists is 89% of the total population. After this, Muslims are 4% and Christians are 4%.
24. About half of Myanmar's GDP comes through agriculture. Rice is the staple food here.
25. The Irrawaddy River of Myanmar is seen there with respect. It is considered to be a sign of unhindered flow in Myanmar.
26. Children are not named within 7 days of their birth.
27. Pregnant women are prohibited from eating bananas and chilies. In Myanmar, it is believed that eating bananas will increase the size of the child wildly, while the chili will stop the order of
growing hair.
28. The highest mountain in Myanmar is Hkakabo Razi, which has a height of 5,881 meters, it is one of the highest mountains in South Asia.
29. The most famous Buddhist temple in Myanmar is the Shwedagon Pagoda which was opened in 1372 AD.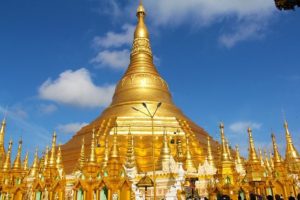 The special thing of Shwedagon Pagoda, the most famous temple in Myanmar, is that it has the remains of Gautam Buddha and more than 4,500 diamonds are attached on its top.
30. Muslim population believes in Sunni Islam
After the end of military rule, Myanmar's name once again came into the limelight when the country's majority
Buddhist population started attacking Rohingya Muslims. Because of this, about 40 thousand Muslims had to leave the country. Even now, there are frequent reports of rioting between Buddhists and Rohingya Muslims. The large Muslim population living in Myanmar follows Sunni Islam.
When the majority Buddhist population of the country started attacks on Rohingya Muslims.After the end of military rule in Myanmar in 2011, there were widespread riots between Buddhist and Muslim religious followers, killing around 200 people. Because of this, more than 140000(one lakh 40 thousand) Rohingya Muslims were forced to leave the country.
The Rohingya are considered to be of Indo Aryan species. They are native to the Raken province of Myanmar. They speak the Rohingya language. Some historians claim that they are Muslims and came from Bengal during the British rule in Myanmar.
Some came after the independence of Myanmar in 1948 and some after the Bangladesh war in 1971. There are about 1 million(11 lakh) Rohingya Muslims in Myanmar.
The military rulers of Burma took all the rights of citizens from them on the basis of the citizenship law of 1982. The story of persecution and vandalism in Myanmar was discussed worldwide.
Institutions like the United Nations, Amnesty International have been blaming Myanmar's governments for the hellish conditions of the Rohingya people.
The biggest and first violence took place in June 2012 in which riots broke out between Buddhists and Muslims of Rakhine. It is estimated that 200 Rohingya Muslims died due to this violence and thousands had to be imprisoned.
This fatal incident began after the rape and murder of a young Buddhist woman.
Following this, 40 people were killed in communal violence in March 2013 following a dispute over a gold shop in central Myanmar. Similarly in August 2013, January 2014 and June 2014, communal violence took place in which many Rohingya men, women, and children were killed.
31. This is the same Burma country where the Mughal Emperor Bahadur Shah Zafar, who was the leader of the 1857 war(The first organized fight for Indian independence), was imprisoned and buried.
Years later, Bal Gangadhar Tilak was imprisoned in same Burma. The jails of Rangoon and Mandalay bear testimony to the sacrifices of countless freedom fighters.
32. The former capital and largest city of the country is Yangon, whose former name was Rangoon.Myanmar (Burma) and Yangon(Rangoon): 1824–1948, it was renamed Burma under British rule. After independence in 1948,the military rule came into force in 1962. In 1989, under the same military rule, the name Burma was changed to Myanmar while Rangoon was changed to Yangon.
Historical Facts About Myanmar
Myanmar is a country in Jambudweep, Asia. The Indian name of this country is 'Brahmadesh'. Myanmar was formerly known as 'Burma'. It got its name from a large number of populated Burmese breeds. China lies to the north of Myanmar, India to the west, Bangla Desh and the Indian Ocean and Indonesia to the southeast. Its capital is 'Naypyitaw' and the largest city is Yangon, the former capital of the country, which was earlier known as Rangoon.
Let's talk about the history of Myanmar ,It was ruled by the Telugu dynasty in the 16th century. Rangoon was made the capital of the country in 1758 AD. The Anglo-Burma Wars took place in 1824, 1826 and 1852 AD, leading to the annexation of Myanmar to India and in 1885 AD it became a province of India.
Myanmar was separated from British India in 1937 and Japan occupied it in World War II. In 1945, Myanmar's acquisition of Japan was ended. On 4 January 1948, Myanmar became independent and in 1974 AD, Myanmar became the Socialist Republic of the Union.
Influence of Indian culture
The Modi government (government of India) responded to their action by guerrilla fighters of NSCN (Khaplang) and KYCL, allowing Indian security forces to attack alleged extremist camps across the border. With this action, Myanmar's name became famous in Indian Media.
There was no political relationship between India and Myanmar in the early period. Although Myanmar had become so much influenced by Hindu culture even during that period, the names of its cities, such as 'Ayathiya' or 'Ayodhya', were being named after Sanskrit names. Later in the era of Ashoka, Buddhism and culture spread so much in Myanmar that even today the majority of the Buddhists are there. During the reign of Muslims, all kinds of contact with Myanmar were dissolved. He himself got divided into many small states, due to which his power was severed.
In 1757 AD, King Alompra started the new Burma dynasty. The rulers of this dynasty not only annexed northern and southern Myanmar into the kingdom but also extended their boundaries to Syam, Tanasarim, Arakan, and Manipur. The victories, particularly the conquest of Assam in 1816, brought the Myanmar state's borders closer to the British Empire's borders in India, making the power test between the two mandatory.
Some Important history events related to Myanmar country
1968 – Military rule came into force in 1968 after becoming independent.
1989 – During the military rule in 1989 the name 'Burma' was changed to 'Myanmar' and 'Rangoon' to 'Yangon'.
05 April 2002 – India, Myanmar, and Thailand agreed to complete the India–Myanmar–Thailand Trilateral road project.
2006 – In 2006, the official name Myanmar was adopted by the United Nations. Although the world still knows it by both names.
20 October 2007 – US President George W Bush announces new sanctions against Myanmar's military rulers.
02 May 2008 – The arrival of the severe cyclone "Nargis" in Myanmar (Burma) kills about 1,38,000 people and leaves millions homeless.
2010 – Military rule came to an end in 2010.
16 June 2012 – Multinational soft drink company Coca-Cola commences business in Myanmar after 60 years
Read More
Tourism in Myanmar
One of the beautiful places in the world-If we talk about the natural beauty of Myanmar, in 2012, the New York Times released a list of beautiful and interesting places in the world, saying that these are the places in the world that should be visited at any cost. Myanmar was ranked third in the list of countries with beautiful sites.
1.Yangon city
The biggest attraction of the city is the Shwedagon Pagoda, a 99-meter high gold-covered pagoda and stupa in Myanmar. It is located west of Kandoji on the Singutara hill.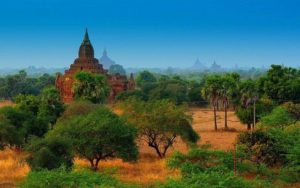 It is one of the most sacred Buddhist monuments in this country. The gold stupa of this magnificent monument is studded with diamonds and various types of rubies.
The city has many big gardens so that it is also called the Garden City of East. The world-famous Golden Pagoda is in Yangon.
2.Bahadur Shah Zafar's Tomb
The tomb is in Yangon, Myanmar. Bahadur Shah Zafar died at the age of 89 in 1862 and was buried by the British government in Yangon, the largest city in Myanmar.
3.Bagan city
Bagan is an ancient city located in Myanmar. Here is the famous Buddhist religious place Anand Mandir. The Archaeological Survey of India has done surface work to repair the Anand temple.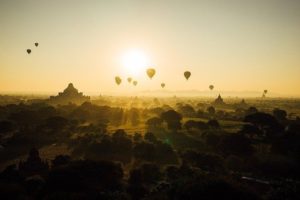 It is home to many magnificent temples. The view of some magnificent ancient temples supersedes all the attractions in Bagan. There are huge grasslands here where Buddhists have magnificent monasteries. The grand monuments are proof of the piety of the rulers of Myanmar. There are many pagodas i.e. Buddhist stupas.
4.Inlay lake
Inlay Lake is also a major attraction in Myanmar. This huge freshwater lake is surrounded by rice fields amidst beautiful hills.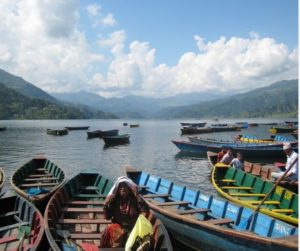 One of the highlights of this lake is the fishermen ferrying the boats. For this, they use a special paddle which they push the boats forward with one of their legs. Inlay Lake is known for its gardens and floating villages on its floating islands. The colorful floating markets are the center of attraction.
If you know any new things about Myanmar , then definitely tell through the comments so that other people can read,thanks.