India is a country where you can feel more brotherhood, emotions, feelings, love, war, and then mutual agreement.India is counted in a historical ancient country. History of India is thousands of years old. It has been divided into many parts. India's history is not so small that it can be told in 2-3 pages. Today we are going to tell you some interesting facts about India. After reading them you will say only one word "I LOVE INDIA".
Here is a list of Interesting and Unknown facts about India as well as In this article, you can also read some historical facts and general information about the India such as facts about culture, history etc.
Amazing Incredible Unknown Facts About India for Tourist and Kids
1.Seven Wonders of the World The Taj Mahal
A country where one of the Seven Wonders of the World is the Taj Mahal, the world's largest democracy, the world's largest written constitution, the world's second largest population, and the world's largest vegetarian country. There is a lot to know.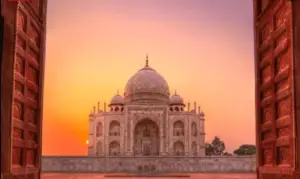 Read  Also – Unique facts about Taj Mahal
2.Mysterious Village In Kerala
There are more than 200 twins in 2000 homes in the 'Kodinhi' village of the Indian state of Kerala. Nobody knows why.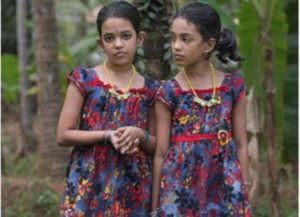 Most of the children born in Kodinhi village in Malappuram district of Kerala are twins. The world average of twin births is 4 in 1000 births, But 45 twins are born in 1000 births in this mysterious village. On average, it is the second in the world and the first in Asia. You will see many similar children in this village, in school and in the nearby market.
3.In India, only 1 out of 100 weddings are divorced, which is the lowest in the world.
4.'Children's Day' is celebrated every year on 14th November in India. The special thing is that it comes exactly 9 months after Valentine's Day.
5.Various branches of science like algebra math, trigonometry, and analytics were conceived in India.
6.The art of sailing was first discovered in the world in the Indus Valley of India 6,000 years ago.
7.Lotus blooms have the qualification of being the national blossom of Vietnam alongside India.
8.Islam is the second largest religion in the world and the second largest religion of India also. There are 300,000 thousand mosques in India which are more than any other country, even more than Muslim countries.
9.Demographics of monkeys in India is 5 million.
10.Built-in 1982 by the Indian Army in the Ladakh Valley between the Dras River and Suru River, Belly Bridge is the highest bridge in the world.
11.'Pie'
The value of 'pie', first in the world, was discovered by the Indian mathematician Buddha in the 6th century.
12.Biggest Democracy
India is the world's biggest democracy and the seventh biggest nation on the planet and one of the old ancient civilizations.
13.Biggest Tea Maker
India is the biggest tea maker and consumer on the planet. Here 30% of the tea is delivered on the earth, 25% of which are utilized.
14.Indians living in other countries earn 1 USD trillion each year, out of which Rs 30,000 crores are sent to India.
15.Indian Railways is the largest organization in the world on the basis of the number of workers in which more than 1.6 million employees work.
16.India has the highest number of post office compared to any other country in the world. 1,54,882 post office.
17.The world produced 22 thousand tonnes of mint oil, out of which 19 thousand tonnes of oil is produced in India alone.
18.The world's largest family, which live together, is in Mizoram of India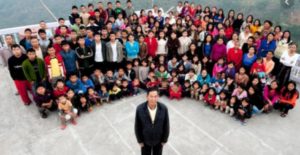 There are about 180 people living in this family, including 34 wives, 94 children, 14 girlfriends, 33 children.
19.Most of the road accidents happen in India compared to any other country in the world.
20.The world's No.1 email program made by an Indian whose name is Sabeer Bhatia
21.38% of doctors in the US are Indian,12% of scientists in the US are Indian, and 36% of NASA scientists are Indian.
22.According to a report 35% of Microsoft workers, 28% of IBM and 17% of Intel representatives are Indian.
23.IT Hub
According to a Report, More than 1 million of IT employees work in more than 2,500 software organizations in Bangalore city of India.India sells software to 90 countries.
24.Water flows in the opposite direction(Ultapani)
There is place in Chhattisgarh(state of India) where the water flows from the bottom to the top.The name of this place is 'Ultapani'(water flows in the opposite direction).
25.Floating post office
Even after the strong Internet infrastructure in India, the mail system is still running on here. There are about 1,55,000 post offices in India's postal system.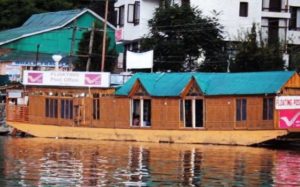 In this way, one post office facility on 7,175 people. There is a post office in Dal Lake, which floats in Dal Lake. It was inaugurated in August 2011. This is the Nehru Park Post Office, whose postcode is 190001.
26.Kumbh Mela
Kumbh Mela is one of the special attractions of India. At this fair, all devotees take bath in the Ganges. This fair falls under this festival of Kumbh Mela of Haridwar, Allahabad Kumbh Mela, Nasik Kumbh Mela (Trimbakeshwar Simhastha), Ujjain Simhastha, etc.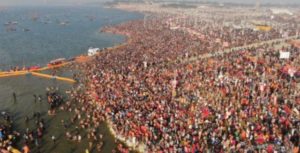 The most important thing about this fair is that it happens once in 12 years, which includes many devotees from abroad. 75 million pilgrims were present in Kumbh Mela in 2011.
27.Supreme Cricket Ground
Cricket is the most popular sport in India. All the people here are interested in cricket and its news.There is a cricket ground in India which has been built at a very high level and people play cricket there too.
The world's highest cricket stadium is in Chail, Himachal Pradesh. Built in 1893, this ground is situated at an altitude of 2444 meters above sea level. Chail is also the summer capital of Maharaja Bhupendra Singh.
28.Sachin Tendulkar God of Cricket
Sachin was the first cricketers to score double centuries in ODIs, and is the only player to have scored 30,000 runs in 100 centuries and in international cricket.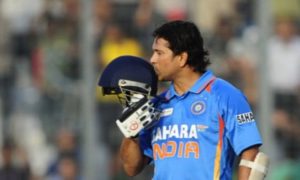 Sachin Tendulkar holds the record for making the most runs and centuries in Test Cricket and the One Day Internationals. Sachin made 15921 runs and 51 centuries in Test cricket. . And in ODIs, Sachin scored 18,426 runs and 49 centuries.
29.The Indian kabaddi team has won all the World Cups so far
Kabaddi is a very interesting game, which has now started to be played all over the world. Similarly, in the last 20 years, 5 World Cups of Kabaddi were organized. In these five Kabaddi World Cup tournaments, India has named five World Cups. The Indian women's kabaddi team has also won the all World Cups held till date. In this way, India has still the world champion of Kabaddi.
30.Dhyan Chand got the offer of citizenship of Germany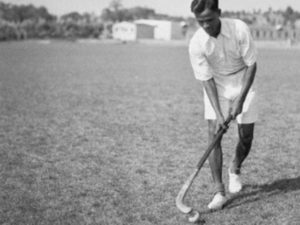 Dhyanchand was a very big player of hockey. They are also called hockey magicians.During the Berlin World Cup in 1936, India defeated Germany 8-1 under the leadership of Dhyanchand. After this, Hitler sent a proposal to the hockey player Dhyanchand. Hitler told him that if he agreed to play hockey on behalf of Germany, he would be granted citizenship of Germany and also a high ranking in the German military. But Dhyanchand had rejected Hitler's offer.
31.The Concept Of Shampoo
Shampoo's perception first started in India. Shampoo was first made in India during the British colonial period. In the beginning, it was used as an Ayurvedic treatment, causing stress and fatigue But later, the meaning of this word was changed. The emergence of modern shampoo happened in the year 1930.
32.Switzerland's Science Day dedicated to Dr. Kalam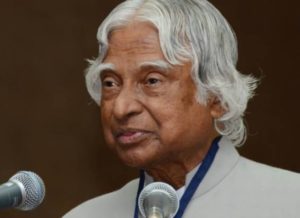 Dr. APJ Abdul Kalam, former President and Scientist of India, was a world-famous personality. He did a lot of work in education and in the spread of science. For the first time in India, the production of Agni missile was also done by them. They highlighted the name of India around the world.The science day of Switzerland is dedicated to Dr. Kalam.So, in this country every year Dr. Kalam is remembered on the day of Science Day. This day is celebrated on 26 May in Switzerland.(source)
33.The first President of India took only 50% of his salary
After India got independence, there was a need for development here. After getting independence, the first President of India, Dr. Rajendra Prasad They took only 50% of their salary and said they did not need more than that. During his twelve year tenure, he took only 25% of his salary and left the remaining amount for the country's interest. At this time, his salary was only Rs 10,000.
34.India is the second largest country in the English-speaking
it is astonishing that India is the second-largest country in the world of English-speaking. Only ahead of India is the United States. In India, English is also widely used with Hindi. It is now being used in many official government works. The spread of education has been very soon in the people of the world, and knowledge of many subjects can be found at the international level in English only. So here English also became a very well-spoken language.
35.India has the largest vegetarian population in the world
India has been the center of religion and spirituality since the beginning. Here, many Mahatmas took birth from time to time and explained the essence of life to the people. Many religious people living here do not eat meat. Such people spend their lives pure and scientifically, and never eat meat sauce.
36.The world's largest milk producing country
India is an agricultural country, so here animal husbandry has also received great importance. For this reason, there are cow or buffaloes in the houses of almost everyone in the village. This is the reason that there is no shortage of milk and milk products. According to the calculation of the year 2014, India produced 132.4 million tonnes of milk, which was higher than the milk produced in any country around the world.
37.Freddie Mercury and Ben Kingsley belong to Indian origin
Famous Queen Bands known singer Freddie Mercury was born as the name of Farrok Bullsra in a Parsi family. On the other hand, Hollywood celebrity Ben Kingsley, who won the famous Oscar award, was born as the name of Krishna Pandit Bhanji.
38.Howell is an Indian company
Though by name it seems to be a foreign company, the electric wire maker Company Howell is an Indian brand. It was bought by its immediate owner for just Rs 10 lakh(1 million). The name of this brand is still going on in the name of its old owner Haveli Ram Gupta.
39.India has a spa for elephants
Each year, a good spa treatment is given to elephants in the 'Elephant Yard Rejuvenation Center' of Punnathur Katta, India. This place belongs to Guruvayurappan Hindu Temple of Kerala. During this spa, all 59 big elephants are resting in water and people scrub them. Elephants have a great significance in this worship of the temple.
40.World's largest school is located in India
Today the world's largest school is located in India. It is located in Lucknow, India, whose name is City Montessori School. There are at least 45 thousand students in this school. There are 2500 teachers, 1000 classrooms and 11 cricket teams in the school.
41.World's first University was established in India
It is believed that the world's first world school was established in Magadha's Taxila. The name of this university was Takshshila University, which was established in 800 BC. This university continued from 800 BC to 550 BC, in which many students from abroad used to earn knowledge in different disciplines. In this university, knowledge of mathematics, Ayurveda, astrology, space science, music, dance, etc. was given.
42.Diamond was first found in India
The diamond was first developed in India. In Sanskrit, it is called Vajra, which is believed to be the weapon of Lord Indra. In the history of fourth century BC, the diamond is first described.After this, diamonds were also found in Europe. Around the 13th century, it was used for jewelry. India was the world's largest diamond producer around the 18th century. At this time, diamond trade in India is running very healthy.
43.Sugar was made in India
India was the first country in the world, where refined sugar made.After this many people from abroad understood this procedure and began making sugar in their nations.
44.The world's tallest temple is going to be built in India
India is going to be the world's tallest temple in Vrindavan, Uttar Pradesh. It is named Vrindavan Chandrodaya Temple.
45.Chandrayaan
In 2008, ISRO created history by making Chandrayaan.On 22 October 2008, this unmanned spacecraft was sent to the moon. Only six countries were able to do this before.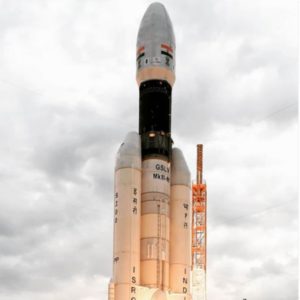 On 22 July 2019 – India launched its second ambitious mission 'Chandrayaan-2' at Sriharikota in Andhra Pradesh through its most powerful rocket launcher GSLV Mk III.
46.Mangalyaan
Indian Mangalyaan shone ISRO on the world map. India became the first country in the world to succeed in the first attempt to reach Mars. The US, Russia and European space agencies were successful in reaching Mars after many attempts.
47.Launching 104 satellites together
ISRO created history by making another record on February 15. ISRO overtook Russia by launching 104 satellites into space with a single rocket from Sriharikota Space Center in Andhra Pradesh.So far, Russia had the record of launching the most (37) satellites together. The US has launched 29 satellites simultaneously.
48.India's first rocket was taken from the bicycle to the launching station
India's first rocket which was to be sent into space was taken from the bicycle to its launching station. India's first rocket was completed in 1963. This rocket was made so light and small that it could be taken anywhere on the bicycle. This was the first success of India and ISRO in the field of rocket science. This rocket was sent to space from Thumba Equatorial Launching Station. After this ISRO made about 350 rockets.
49.India first discovered water on the moon
In September 2009, a satellite named Chandrayaan of India discovered water on the surface of the moon for the first time with the help of the Moon's Mineralogy Mapper.
50.Ancient City
Varanasi, also known as Banaras, is an ancient city when Lord Buddha arrived here in 500BC and it is today the oldest and continuously growing city in the world.
51.Largest stone-built observatory
Jantar Mantar, built in 1724 by King Jai Singh in Jaipur, is the largest stone-built observatory in the world.
52.Founder of Kung Fu, Tatmoh or Bodhidharma, an Indian Buddhist monk who shifted from India to China around 500 AD.
53.By 1896, India was the main wellspring of jewels and diamonds and in current occasions, India is third in the biggest buyer of diamonds.
54.In some parts of Sri Lanka and South India, Deepawali celebrates a day before North India.
55.has not assaulted any nation in its 10 thousand years of history.
56.Hindustan comes from two words Sindhu and Hindu, which is used in reference to the place that is known for Hindus.
57.The world's first granite temple
The world's first granite temple is the Brihadheshwar temple in Tanjore, Tamilnadu. The pinnacle of this temple is made of 80-ton pieces of granite. This grand temple was built during the rule of Rajaraj Chol during the period of 5 years from 1004 to 1009 AD.
58.Indira Gandhi was the first and only woman Prime Minister of India(till 2019).
59.India was the most extravagant nation before the entry of British guideline until the start of the seventeenth century. Christopher Columbus pulled in by India's thriving, he began to discover an ocean course to come to India and erroneously sought America.
60.Jainism and Buddhism were established in India, respectively, in 600 Bc and 500 BC.
61.Yoga art has originated in India and has existed for more than 5,000 years.
62.India has fought a war with Pakistan and with China. Fighting with Pakistan in 1947, 1965 and 1971 The battle of Kargil was in 1999. There was a war with China in 1962. In 1971, India also helped to liberate Bangladesh.
63.In 1974, India Tested its first Nuclear Bombs. And in 1998 it repeated again. and India became a Nuclear powerful country.
64.'Shrikant Jichkar' is India's most educated person. He had 20 degrees, including IAS, IPS, lawyer, doctor, at the age of 25, he also became an MLA. He died in 2004.
65.Pentium Chip invention was done by India scientist 'Vinod Dham'.(Today 90% of the world's computers uses)
66.Taking a selfie, 259 people died in 6 years, highest in India 159
The highest number of deaths occur in India while taking selfies worldwide. This is followed by Russia, America, and Pakistan.According to the report published in the Journal of Family Medicine and Primary Care, 259 people died while taking a selfie from October 2011 to 2017. The highest number of 159 deaths occurred in India only.
67.The world's first Astro village at an altitude of 14 thousand feet, it is run by 30 women
The first Astro Homestay of Ladakh was built in Maan village near Pangong Tiso. There are 10-inch automatic tracking telescopes here. More than 200 tourists came here in the last 2 months. It has 5 homestays. They are run by 30 women from 15 villages. It's started byThe social organization Global Himalayan Expedition in 2013.
68. The rainiest place in the world is in India
Situated on the Khasi Hills of Meghalaya province of India, a place called Mausinram receives so much rain that even a common man cannot imagine them. Earlier this record was in the name of Cherrapunji of Meghalaya.
69. Bandra-Worli marine link has steel equal to the diameter of the earth
It took 2,57,00,000 man-hours to build this bridge and its total weight is equal to 50,000 African elephants. It is a unique piece of human art.
70.AIIMS overtakes Taiwan in annual surgery, performs 194000 thousand operations in just one year
AIIMS has become the highest annual surgery institution in the world. During the year 2018, more than 1.94 thousand patients were operated in the hospital.While an average of 1.67 thousand surgeries is being performed at Chang Gung Memorial Hospital in Taiwan, which claims the largest hospital in the world with a capacity of 10,000 beds.So far, two major hospitals in Taiwan and China claim the highest number of surgeries. In the coming days, AIIMS is on track to make many more records internationally.
Indian Inventions and Discoveries List
Pai's value is India's contribution.
Yoga originated in India.
70% of spices are India's contribution.
Shampoo invented in India.
Button was invented in India.
The iron was invented in India.
Sugar invented in India.
The ink was invented in India.
USB was invented in India.
India discovered the water on the moon.
The ruler was invented in India.
Chess invented in India.
The invention of decimals occurred in India.
The binary code was invented in India.
The invention of the Pentium chip happened in India.
The scale was invented in India.
The game of cards was invented in India.
The flush toilet was invented in India.
Plastic surgery was invented in India.
The art of sailing was invented in India.
Optical fiber was invented in India.
India is the first country to produce steel.
Zero(0) is invented by Aryabhata of India.
The game of snake ladder and Ludo was invented in India.
if you liked our facebook , then share it with your friends. And stay connected with our blog to read such informative posts. Thank you