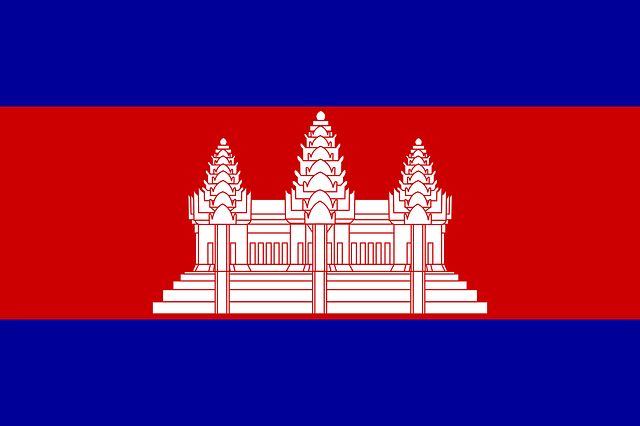 Lesser-Known Facts About Cambodia | Historical Facts About Cambodia
2nd December 2019
Are you looking for lesser-known facts about Cambodia? Here is a collection of interesting and fun facts about Cambodia which You've Never Heard Before as well as you can also read general information about Cambodia such as culture, history, government rule, etc.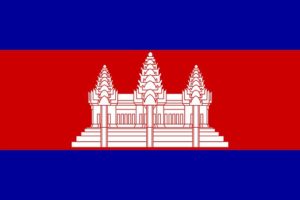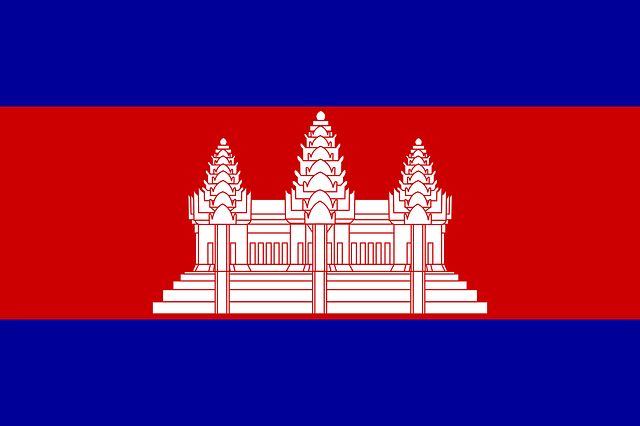 Cambodia, formerly known as Kampuchea, is a major country in Southeast Asia. Phnom Penh is the largest city and capital of this monarchical country. Cambodia emerged from the once-powerful Hindu and Buddhist Khmer Empire that ruled the entire Indian China (Indochina) region between the eleventh to fourteenth centuries.
Cambodia borders Thailand to the west and northwest, Laos and Vietnam to the east and northeast and the Gulf of Thailand to the south.The Kingdom of Cambodia is a constitutional monarchy located in Southeast Asia and with a population of over 13 million people.
General facts about Cambodia
Total Population – 16 million (1.6 crores) (2017)
Highest Mountain – Phnom Aural 1,813 meters
Total Area – 181,035 km²
Largest Lake – Lake Tonle Sap
National Day – 9 November
Currency – Cambodian riel
National Song – "Nokor Reach"
Capital – Phnom Penh
Amazing Facts About Cambodia For Tourists and Kids
1. Phnom Penh, Cambodia's largest and most populous city (about 1 million citizens), was known as the Pearl of Asia in the 1920s. Famous for its traditional Khmer and French-influenced architecture, it is a major tourist destination in Cambodia, as well as in Indochina.
The main tourist attractions in Phnom Penh are the Silver Pagoda and the Royal Palace. Built by the French in 1866, the Royal Palace consists of several buildings, with the throne hall ranking the most important. There is a 59-meter high tower near the throne hall. To its south is the Royal Treasury and the Pavilion of Napoleon III, created in 1866 and later given to Cambodia.
The silver pagoda is located in the northern part of the palace. The original pagoda, built by King Norodom in 1866, was mostly made of wood and expanded in 1962 by Sihanouk. Its floor is made up of over 5 000 silver blocks with a total weight of over 6 tons. The Buddha statue located in the temple enhances its beauty
2. Fried Spider
Fried spider is very popular in Cambodia. Mix it with MSG (Monosodium glutamate), sugar and salt and fry it in garlic.During the Khmer Rouge's reign in Cambodia, people started eating it during a shortage of food and gradually it became very popular. It tastes somewhat like a crab.
3. 'VIRGIN' is openly sold here
Cambodia is the poorest country in Southeast Asia. One-third of its population of Cambodia lives below the poverty line. Due to poverty and unemployment, Virgin girls have been sold in this country for centuries. You will be surprised to know that these girls are sold in open markets. In many places, a bid is also made among the buyers for being a beautiful girl.
4. Worldwide for sex tourism
Cambodia is very famous worldwide for sex tourism. It is considered the oldest sex city in the world. It is said about the sex workers here that if an attractive and sensible tourist comes in front of them, then they reduce their prices too.
5. Silk Cotton Trees of Ta Prohm, Cambodia
People from every corner of the world come to see this tree located in Angkor, Cambodia. There is also a world-famous Hindu temple in Angkor Wat. The wooded area of Angarkot is also popular for silk cotton trees.
6. The Cambodian Killing Fields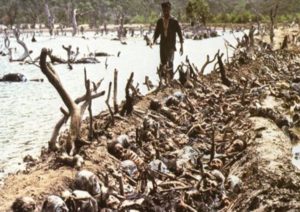 In the year 1975, Cambodia was a terrible place to live. All industries were shut down, books were burnt and religion was outlawed. There are many sites in Cambodia where more than 2 million people were killed and doffed by the Khmer Rouge regime during the country's rule from 1975 to 1979, shortly after the end of the Cambodia Civil War.
Mass murders are widely regarded as the Cambodian genocide.
7. Road to hell
Cambodian roads are very bad. There is no other way to say it. The country suffers from the monsoon every year and is still recovering from the Khmer Rouge. This combination has resulted in large pits, missing bridges on the roads. Avoid them if possible!
8. In Cambodia, millions of land mines were planted in wartime. Today there is a Land Mines Eviction Trust in Cambodia,This trust helps remove mines, makes the country safer.
9. Most areas of the country are located at an altitude of fewer than 100 meters above sea level, except the Cardamom Mountains (1,813 meters).
10. You should not touch people's heads in Cambodia, as it is considered as the highest part of the body and should not be touched, even in a pathetic manner.
11. There is a small carving of a dinosaur on the walls of a temple in Ta Prohm. The carving may be an indication that the dinosaurs lived much later than originally thought. However, there is no convincing evidence for this assumption.
12. During the Vietnam War, the U.S. Also attacked Cambodia from the year 1963 to 1973.
13. Do you know, the Cambodian flag is the only flag in the world that has a building.
14. Cambodia is losing its forests very fast. Cambodia has the highest rate of deforestation in the world.
15. The tourism industry in Cambodia is the country's second-largest source after the textile industry. More than 60% of visitors visit Angkor, and the rest in Phnom Penh. Other tourist attractions include Sihanoukville(Cambodia's only port), its popular beaches, and the area around Kampot, Bokor Hill Station.
16. Chinese are buying a wife from Cambodia
Every year millions of women are sent from Cambodia to China. The women of Cambodia have adopted the path of marriage to escape poverty. There has been a shortage of girls due to a child policy in Beijing. Although the policy has been abolished, there is still a shortage of about 33 crore women.
17. Kerung community of Cambodia
This world is full of strange things as well as strange rituals. Some are so strange that you will not be able to believe even by knowing about them. One such ritual is in which girls have to relationships with other men to choose their husbands.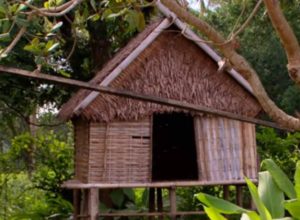 This tradition is followed among the people of the Kerung community of Cambodia. In this, parents do not put any restrictions on the sex life of their daughters. Rather, she has to make a relationship with other people until her daughter finds the right life partner. Hence her parents build a special kind of hut, known as 'Love Huts'.
The special thing is that the girls of this community do not feel any discomfort in bonding with other men.
When a photographer named Louis Quail spoke to girls from the same community, she said that she was confident about it and knew what she needed in her partner. Rather, she believed that these love hats gave him a chance to choose her right partner.
18. Reptile themed cafe where pythons can be spotted on the coffee table
A unique restaurant has opened in Phnom Penh, the capital of Cambodia. Sitting here will look like you are sitting in a zoo. The birds chirping around, aquariums filled with different kinds of fish, crabs playing on tables and snakes crawling on shoulders … This is a sight to be seen in this cafe.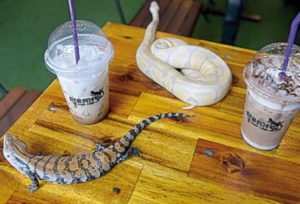 Actually, Phnom Penh has a café on the theme of cats which is quite popular among the people. Keeping this in mind, this cafe with a snake theme was prepared. Cafe owner Chi Ratty said that initially customers, especially women were afraid to see snakes on the table. But gradually she became comfortable.
19. World Famous Angkor wat temple
Apart from India, if you want to see the glory of the ancient Hindu religion somewhere, then you will find it only in Cambodia. Cambodia is the Asia country that has the highest Hindu temple after India. Let us tell you that the world-famous Angkor Wat which is the largest Hindu temple complex and the world's largest religious monument is located in Cambodia. It is the largest Vishnu temple in the world.
Angkor Wat Temple is in Angkor, Cambodia, about 5000 km from India. This huge Hindu temple dedicated to Lord Vishnu is the largest place of worship in the world. There are many beliefs about its formation. According to one belief, Devraj Indra himself built this temple for his son as a palace.
Looking at the history, about 27 rulers ruled the Kamboj country, some of whom were Hindus and some Buddhists.
– Perhaps this is the reason why both Hindu and Buddhist sculptures are found in Cambodia.
– The biggest thing about this temple is that it is also the largest Vishnu temple in the world.
– Its walls tell stories of scriptures like Ramayana and Mahabharata.
The ruler of the Khmer dynasty had built…
According to other beliefs, this temple was built by a Hindu ruler named Suryavarman II from the Khmer dynasty in the 12th century.
But in the fourteenth century, the rule of the people associated with Buddhism was established here and the temple was given a Buddhist form.
It is said that King Suryavarman wanted to become immortal by increasing his proximity to Hindu deities.
Therefore, he built a special place of worship for himself, in which only Brahma, Vishnu, Mahesh, all three were worshiped. Today this temple is known as Angkor Wat.
Remained anonymous for years
This temple remained anonymous for a long time. In the mid-19th century, a French archaeologist Henri Mouhot rediscovered the lost city of Angkor.
From 1986 to 1993, the Archaeological Survey of India took up the task of preserving this temple.
Tell us that after getting independence from France, the Angkor Wat Temple became a symbol of the country of Cambodia. Its photo is on the national flag of Cambodia.
20. Longest scarf
The longest hand-woven scarf in Khmer, Cambodia, the Guinness Book of World Records.According to the report of the news agency Xinhua, it took about five months to complete the 88 cm wide and 1,149.8 meters long Krama (scarf). It was built by 20 Krama weaving communities at the weaving site in front of the National Museum of Phnom Penh. At the same time, thousands of tourists who reached here also helped the weavers to make a few centimeters.
21. Cambodian dictator who order to kill more than 2 million-people
There are thousands – millions of stories of cruelty all over the world, which people's hearts badly. We are going to tell you about one such pauper who not only killed people to earn money but also killed the spirit of humanity.
We are going to tell you some interesting and terrible things about Pol Pot, the most dangerous person in Cambodia.
Pol Pot was accused of killing more than 2 million people. Pol had huge rubber plants in Cambodia. In which he used to get work done not only by laborers but also innocent people.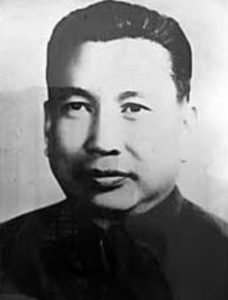 It is said that he used to forcibly work the workers and the general public in his plant. All the people working in the rubber plant were fiercely tortured. In his hunger for money, he enslaved people in his rubber plant.
On whom he used to do forced work on the basis of atrocities. By earning money, Pol had formed a dreaded party of criminals, who had captured the capital of Cambodia in the year 1975.
But Pol's terror did not stop here, after taking possession of the capital, he formed his government. After which he changed the name of Cambodia. Then Cambodia became Democratic Kampuchea. Pol was also the Prime Minister of the country from 1976 to 1979.
At that time there were millions of refugia in Cambodia. To get them out, Pol had ordered his army to shoot on the spot.Therefore, out of the total population of 8 million Cambodia, more than 2 million people were murdered. You'd be surprised to know that Pol was a pure vegetarian man.
22. Iron fish can make you strong
There are many countries in the world which are very poor. One of the countries is Cambodia. Let me tell you that it is affected by a lack of anemia. To fix this, they are using an iron fish. Yes, this is a unique solution that people here are adopting.
Due to this disease, there is a lack of blood in the body due to which there is a lot of weakness in the body. To overcome this deficiency, the people of Cambodia using an iron fish.
Let me tell you that Christopher Charles, a student at the University of Guelph, devised a new way to overcome anemia. They prepared an iron fish which when cooked in food will bring iron in the body of the people.
History Facts About Cambodia
'Kambuj', 'Kambhoj' is the ancient Sanskrit name of Cambodia. Former Indochina was the first ancient Indian colony to be established in the island around the first century AD in the Funan region.
For nearly 600 years, Funan contributed significantly to promoting and propagating Hindu culture in this region.
Subsequently, a great kingdom of 'Kambuj' or 'Kambhoj' was established in this region, whose glorious tradition continued till the 14th century AD. The remains of this ancient splendor are still present today in places called Angkorvat, Angkor Thom.
Cambodia or 'Kambuj' or 'Cambose' is a major country in South-East Asia. 'Phnom Penh' is the largest city and capital of this monarchical country.
Foundation of the Kambojas colony
According to ancient legends of Kamboj, the foundation of this colony was laid by King Kambu Swayambhuva of 'Aryadesh'.
He came to the country of Kambose under the inspiration of Lord Shiva and with the help of the king of Naga caste, he established a new kingdom in this wild desert, which turned into a beautiful, lush green state with the wonderful magic of Nagraj.
Kambu married Nagaraj's daughter Mera and laid the foundation of the Kambuj dynasty. It is also possible that this colony located in Indochina was also related to Indian Kambos.
In the 19th century, the influence of French had increased in Indochina, the French came to the island in the 16th century and looking for an opportunity to increase their power.
In 1854, the weak king of Kamboj handed over his country to the French.Noordam (Narottam) I (1858–1904) confirmed the settlement on August 11, 1863, and for the next 80 years, Cambodia remained part of French-Indochina.
In the war between Siamese and the French in 1904–1941, some of the territories of Cambodia were given to Siam, but after the Second World War, it was regained in 1945 AD.
At this time the independence movement was also underway in Cambodia, as a result of which France provided Cambodia with a new constitution on 6 May 1947.
But this did not satisfy the lovers of the country and forced the French to sign a new agreement on 8 November 1949, which allowed them to accept Cambodia's independent political power.but Cambodia was kept under the French Union.
Cambodia's influential King Noradam Sinhanuk continued his national movement against it. With their efforts, Cambodia soon became an independent nation and was elected the first Prime Minister of its country.
Culture
The official language of Kambuj was Sanskrit in ancient times, it was gradually replaced by Pali due to the propagation of Buddhism and even today it remains the main language in the religious region.
Cambodia's economy is mainly based on the textile industry, tourism, and construction industry. In 2007, the number of foreign tourists visiting Ankorwat temple alone was more than 4 million.
In 2007, huge reserves of oil and gas were discovered in the coastal areas of Cambodia, whose commercial production is expected from 2011, which is expected to significantly change the economy of this country.
Important history events related to Cambodia country:
09 November 1953 – Independence from France.
01 September 1967 – Khmer-Chinese Friendship Association banned in Cambodia.
25 December 1978 – Vietnam launches a major offensive against the Khmer Rouge in Cambodia.
27 June 1981 – Cambodia adopts its constitution.
Read More
Tourism in Cambodia
Cambodia means the world-famous Angkor Wat Temple. This place is best for budget travelers.
Must visit- In Cambodia, you can visit Angkor Wat Temple, Silver Pagoda, Koh Ker, Bayon Temple, Tonle Sap, Preah Vihear, etc.
Cambodia is changing.
Cambodia is a land of incredible contrast. There are dense forests, mountains and ancient rivers, amazing white beaches. However, travelers know Cambodia for two things, Angkor Wat and the shortest road around.
Sihanoukville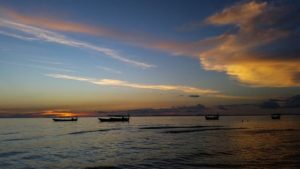 Sihanoukville is a small, quiet village at the southwestern end of Cambodia. Undeveloped, the area is as beautiful as the beaches of Thailand. However, the difference is in the lack of tourists.
If you know any new things about Cambodia , then definitely tell through the comments so that other people can read,thanks.
HollyMelody provides you Travel news, tips, and photography from destinations all over the world. The best new hotels,vacation spots, reviews, and tips to plan a perfect getaway from HollyMelody.