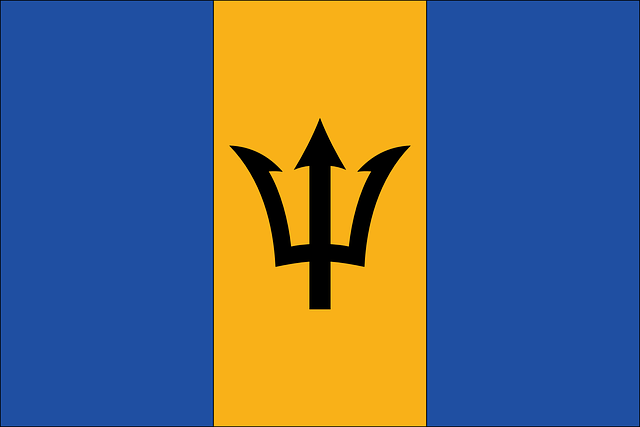 Interesting and fun facts about Barbados| Historical Facts
31st August 2019
Barbados country is a beautiful country in the lap of nature. This country is an island country located on the Caribbean island west of the The Pacific Ocean.The natural beauty of Barbados attracts tourists from the world. The beautiful seaside of this country, Beach, Sea Food, living conditions, language and pleasant weather attract every person.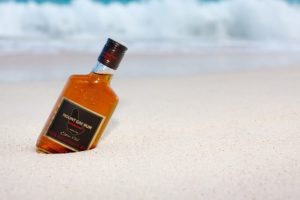 Situated on the Caribbean island in the western part of the Pacific Ocean, this country was populated by the British with the help of slaves brought from Africa and India for sugarcane production. Spread over just 430 sq km, the country around the island consists of St. Vincent and the Grenadines and St. Lucia in the west and Trinidad and Tobago in the south.
Amazing Awesome Unknown Facts About Barbados For Tourists and Kids
Famous for their culture and traditional parade (carnival), Barbadians are also one of the most educated people in the Caribbean islands.The literacy rate here is 99.7 percent, which is the third-highest rate in the world.
By the way, in terms of culture, the influence of British people is also seen on them. They like to wear Modern Western-style costumes.Today we are going to tell some amazing unique interesting facts related to them.
1.The closest neighboring countries to Barbados are St. Lucia and Martinique, to the northwest, Guyana, Trinidad, and Tobago to the south, Grenada and Venezuela to the southwest, and St. Vincent and the Grenadines to the west.
2.Barbados specializes in medical science. For example, the success rate of the Barbados Fertility Center – higher than the centers in Britain and America. Also, the cost of treatment at this center is one-third of the treatment done in hospitals in Britain or America.
3. The Barbados country name, "Barbados" is derived from its Bearded Trees. Those are known as bearded trees.
4. The capital of Barbados, Bridgetown, and Garrison is a UNESCO World Heritage Site. It is a well preserved old city built in the 17th, 18th century.
5. The British established a colony in Barbados in the year 1627 and started farming tobacco and cotton. However, during the year the 1640s, he started sugar plantations.
6. Barbados has pure drinking water and is the first Caribbean island, where water is piped.
7. Do you know that? between 1841 and 1845, Barbados was the healthiest place in the world to live.
8. Mount Hilabi is the highest point in Barbados, it is 1,115 feet high.
9. It is the third most developed country in the Western Hemisphere after the US and Canada.
10.The land of flying fish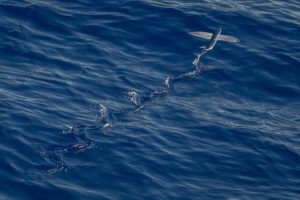 Barbados also is known as "the land of flying fish." This fish is one of the national symbols of Barbados.
Have you heard of flying fish? If not heard, then tell that a fish named Flying Fish flies in the air and goes from one place to another.However, she does not fly in the air for much longer but can stay in the air much longer than normal fish.
This fish is also known as Exocoetidae. These fish live in tropical and subtropical oceans. According to experts, these fish can fly at a speed of 30 kilometers per hour 50 meters above the water's surface. The length of these fish is up to 45 cm.
Watch video if you want to see the beauty of Barbados
10.World's smallest snake
Thread snakes are considered the world's smallest snake. Its length is about 4 inches i.e. 10 centimeters. This cave is found on the Caribbean island of Barbados.
11. Barbados Area has a total land area of 166 square miles (430 sq km), approximately 4 times the size of Liverpool.
12. Rihanna, a popular singer, and songwriter was born on February 20, 1988, in Barbados.
13. Barbados exports 57 million rum per year worldwide.
14. The island has an excellent telecommunication system.
15. Tiger Woods married his Swedish girlfriend Eileen Nordgren in a ceremony on the Caribbean island of Barbados.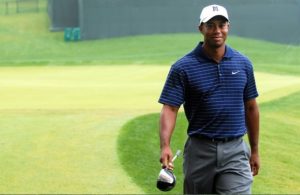 16. The last major hurricane to hit Barbados in the year 1955 was Hurricane Janet.let me tell you that Hurricane Janet was the most powerful tropical cyclone of the 1955 Atlantic hurricane season and one of the strongest Atlantic hurricanes.
17. The capital of Barbados is Bridgetown, It covers an area of ​​15 square miles (39 sq km) and in 2014 the population was 90,000.
18. Barbados became independent from Britain on November 30, 1966. This year (2019), the country will celebrate 53 years of independence.
19. Barbados has the third oldest parliament in the world. It has been working since 1639.
20. Barbados is the third oldest parliamentary democracy in the world.
21. The city of Barbados, Holetown, originally known as St. James Town, was named after King James-I of England.
You'd be surprised to know that Barbados exports 57 million dollars of rum each year.
22. The major rebellion in the history of Barbados was the Bussa Rebellion, which a person named Busa had committed against slavery in 14–16 April 1816.
23. The longest river in Barbados is The Careenage, also known as Constitution River. Its length is only 0.57 km.
24. The oldest church in Barbados is St. James Parish Church.This was built in 1628.
25. Each year more than one million tourists come to Barbados by sea and airplane.
26.Interesting facts of Barbados People
Relation –Couples living in the majority of homes in Barbados are not legally married. In such a situation, men break up with the woman after a few years. This is the reason why women are more dependent on children than husbands. However, until they are young, the grandmother takes care of them, so that their mother can work.
Habit-Here most of the men like to spend free time in the bar. This is why there is one bar for every 150 adults. Due to their habit, the demand for rum has also increased here. They are also importing this drink by paying 57 million Barbados dollars annually.
Food-Although people here are fond of meat, cou-cou is considered a national dish here.
Sports-Cricket is very popular in this country. However, these people can also be seen playing a certain type of tennis.
Superstitions-The people of this country located in the eastern Caribbean Sea are also surrounded by many superstitions. Most of Barbados people consider the mongoose a symbol of bad luck, particularly if one walks across the path in front of a person. They consider it an auspicious sign. The mongoose was sent here from India for protection of sugarcane fields.
27. Sir Garfield Sobers was born in Bridgetown, Barbados. He is one of the ten Barbadian national heroes.
Sir Garfield Sobers was born in Bridgetown, Barbados. Sobers is one of the ten Barbadian National Heroes who were
the great cricket players of their time.Sir Garfield (Gori) Sobers, the great all-rounder of the West Indies, was born on 28 July 1936 in Bridgetown, Barbados.

Sobers is considered the greatest all-rounder in cricket history. Gary Sobers was a great left-handed batsman and a great left-arm fast bowler. Gary Sobers played 93 Test matches in his career, in which he scored 8032 runs with the help of 26 centuries and 30 half-centuries at an average of 57.8. Not only this, but he also took 235 Test wickets.
28.Barbados is part of  The West Indies cricket team
West Indies is not a single country: 15 countries are represented in the West Indies cricket team. It is not a team of one nation, but a confederation of more than a dozen English-speaking Caribbean countries. The West Indies Cricket Board (WICB) leads 15 countries internationally. They include Antiga and Bermuda, Barbados, Dominica, Granada, Guyana, Jamaica, St. Kitts and Nevis, St. Lucia,
St. Vincent and the Grenadines, Trinidad and Tobago, Anguilla, Montserrat, British Virgin Island, US Virgin Island, and Sint Maarten. People in Caribbean countries usually use the slogan of many islands, one country for themselves.
33. Barbados People are called Barbadians
31.The Role of Barbadian Rum in the Revolution and George Washington
George Washington was the first president of America. He spent his campaign budget buying liquor in the 1758 US elections. Let me tell that George Washington was President of America from 1789 to 1797.
When he lost the election to Virginia House in Burgesses in 1755, he decided to increase his reach among the public. George Washington found a unique way to do this.Not only did he distribute the money among his friends and the public, but the liquor was also distributed.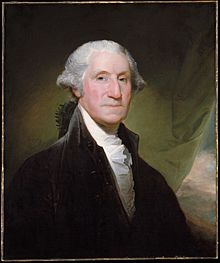 George bought a barrel of Barbadian rum with his election money. It is said that George fell in love with Barbadian rum when he went on a trip to Barbados Island with his brother. His brother had a TV disease and was advised by doctors to go in a hot environment.Dennis Prog, who authored George Washington's autobiography, reveals in his book that George was deeply saddened by losing his first election in 1755.
Read More Unique and Amazing facts
If you know any new things about Barbados, then definitely tell through the comments so that other people can read, thanks.
Refefrence 
https://www.cricbuzz.com/profiles/4160/sir-garry-sobers
https://en.wikipedia.org/wiki/Flying_fish