Are you looking for lesser-known facts about Nepal? Here is a collection of interesting and fun facts about Nepal which You've Never Heard Before as well as you can also read general information about Nepal such as culture, history, government rule, etc.
Nepal is a beautiful country of amazing mountains and lakes. This small country Nepal, enveloped by the Himalayan, it's beauty attract everyone with their views. Nepal, which is known as the home of Gods, is full of diversities. This can be judged from the point where on one side there are snow-sloping hills, while on the other there is a pilgrimage. This is a multi-ethnic nation, whose official national language is Nepali. Nepal's capital is Kathmandu and it is also the largest city of Nepal. Today we will tell you interesting and fun facts related to Nepal, which you will never have heard or read.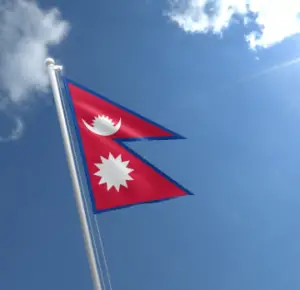 General facts about Nepal
Total population – 29.3 million (2.93 crores)- 2017
Highest mountain –Mount Everest
Total Area –147,181 km²
Largest lake – Rara Lake
Currency – Nepalese rupee
National Song – "Sayaũ Thũgā Phūlkā"
Capital – Kathmandu
National Animal-Cow
Amazing Interesting Facts About Nepal
1.Nepal has a diverse ancient cultural heritage. The word Nepal is derived from Vedic period records. Nepal was the last Hindu kingdom.Siddhartha Gautama, the founder of Buddhism, was also born in Lumbini, southern Nepal. The main minorities of the country include Tibetan Buddhists, Muslims, and Christians. Nepali people are also known as Gurkhas. He is known for his valor in World War I and World War II.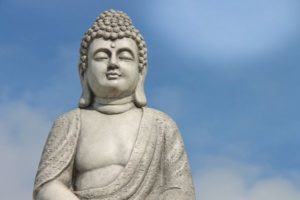 2.The border of China in the north of Nepal and India's border in the south, east, and west. Nepal is inhabited in the Himalayas and is home to the world's 10 highest mountains, including Mount Everest. Its southern part is fertile and moist. Located in 147181 sq. Km, this country is the world's 93rd the biggest country by area and according to the population, it is the 41st largest country in the world.
3.The currency of Nepal is "Nepalese Rupee" and the language spoken is "Nepali & Maithili".
4.Nepal is considered the oldest country in South Asia, and more than 123 languages are spoken.
5.Nepalese people worship Lord Buddha a lot and Mahashivaratri is considered to be the biggest festival.
6.In the whole world, Nepal comes first in the matter of collecting water.
7.You will be surprised to know that out of the 10 highest mountains in the world, 8 are located in Nepal. From which the highest mountain Mount Everest (8,848 meters) of the world also comes.
8.In Nepal, you can not use your left hand to eat food.
9.There are more than 50% of people in Nepal who have never drunk
10.Nepal does not celebrate its independence day, because Nepal has never been a slave of any country
The history of Nepal is on the increase and decrease of its borders, whereas no country has ever ruled Nepal, so no Independence Day is celebrated in Nepal. Due to the Democracy Movement started in 2006, the monarchical rule in Nepal ended in 2008, and the republican rule started and Ram Varan Yadav became the first Prime Minister of Nepal.
Watch Beautliful in HD Video
11.There are many tribes in Nepal where a woman can have many husbands and she can make a relationship with everyone.
12.Nepal has never experienced ethnic and religious clash and riots. In this country, there is never a drop of blood in the name of religion. While this the nation is home to 80 ethnic groups and people use around 123 unique languages.
13.More than half of Nepal's population earning is less than $ 1 a day, Nepal is counted among the world's poorest countries.
14.Karnali River is the longest river in Nepal.
15.Tilicho Lake
Lake Tilicho, located in Manang district, 55 km from the city of Pokhara, Nepal, is considered the highest lake in the world. Its elevation is 4919 meters or 16138 feet above sea level. This lake, about 85 meters deep, is spread over a radius of 4.8 square kilometers.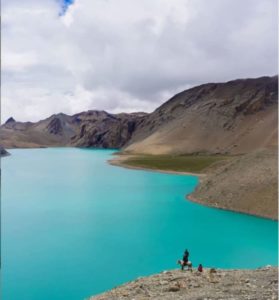 Now, if the discovery is recognized, then Tilicho lake will not be the highest altitude lake, but this record will be recorded in the name of Kajin Sara lake. The Himalayan Times recently released a report that the Cousin Sara lake, which some mountaineers discovered, has been measured and found that the lake is located at an altitude of 5200 meters above sea level i.e. higher than Tilicho. However, this measurement or study is yet to be verified.
16.Nepal's earthquake killed about 8,800 people and injured more than 21,000 people. About 3.5 million people had become homeless at that time. Because of the earthquake, 21 people died due to avalanches on Mount Everest, and more than 120 people were injured.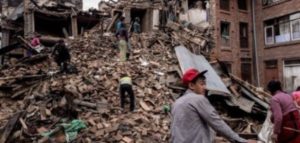 17.Arranged Marriage Culture
In Nepal, 90 percent of marriages are arranged marriage and before marriage, the bride and groom cannot meet each other. Although nowadays the love marriage
has started trending.
18.Capital City Kathmandu
Kathmandu is the capital of Nepal and home to more than half the population of Nepal. The center of historic trade routes of India and Tibet was Kathmandu Before Kathmandu, it was Kantipur, which means "City of Glory".In ancient times Kathmandu valley was a huge lake.Which was full by lotus. Geologists have proved it as well in scientific form.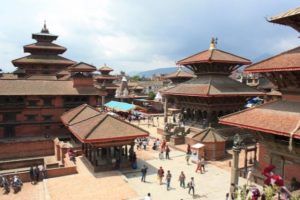 19.The longest handshake record is the name of 2 Nepalese, 42 hours and 35 minutes.
20.Cultivation of Cannabis
Walking on the road, you can see the cultivation of cannabis. It is not considered illegal. Now it should not happen that after reading this shocking fact, you should plan to visit Nepal.
21.Nepal "Gorkha" is a part of the British Army since 1816.
The well-known Gorkha soldiers of Nepal successfully defend their country and their motto is "Good to die by being a coward". During the Indian Wars, the British were greatly impressed by their fighting ability. Since then, he has been considered an important role in the British Army since 1815.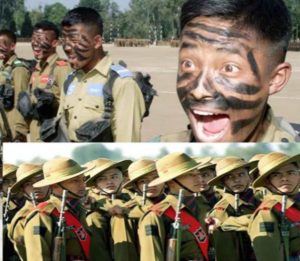 22.Nepal's most famous fast food is "momo".
The staple food of Nepal is Momo, which is eaten with great fervor as a meal or snack. It is prepared on steam by filling its favorite food items (like meat, chicken and vegetable, etc.) the dough or flour balls. While the national food of Nepal is dal-bhat-tarkari, which is mostly used by Nepalese as their food every day.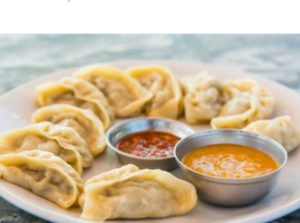 23.Chandra Bahadur(54.6 cm) of the world's smallest person belong from Nepal.
Chandra Bahadur Dangi, who was named as the world's shortest person in the Guinness Book of World Records, died on 3 September 2015 in the US at the age of 75.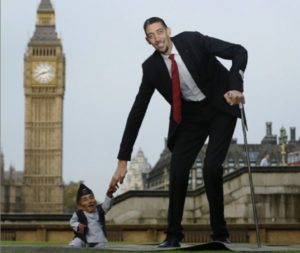 He was suffering from pneumonia.Dangi was admitted to Johnson Tropical Medical Center in American Samoa after suffering from shortness of breath.Dangi's height was just 21.5 inches. Dangi's name was recorded in the Guinness Book of World Records in 2012.
24.Amazing 126 hours of continuous dance made a new world record
Now I'm going to tell a shocking fact, The surprising news is that of a teenager who danced continuously for 126 hours. She has become the first such girl in the world to dance for so long. She has set a world record by dancing for 126 hours, Bandana has become the first girl in the world to dance for 126 hours.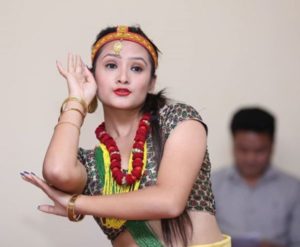 He holds the world record.Let me tell you that earlier this record was in the name of an Indian. Bandana has broken the record set by Kalamandalam Hemlata. Hemlata danced continuously for 123 hours and 15 minutes in 2011
25.About 70 million(7 crores) years old Himalayan mountains of Asia are spread in five countries (India, Pakistan, China, Nepal, and Bhutan). The Himalayas are considered to be Shiva's home according to Hindu belief.
26. The Himalayas are the origin of all the five major rivers of the continent of Asia (Ganges, Brahmaputra, Yangchi, Indus), therefore the Himalayas are the third largest place in the world with about 15,000 glaciers, which themselves accommodate 3000 cubic miles of water.
27. Eight of the world's 10 highest mountains are located in the most mountainous region in the north of Nepal, including the famous Mount Everest. The height of Mount Everest is 8848 meters. Sherpa people call it Sagarmatha.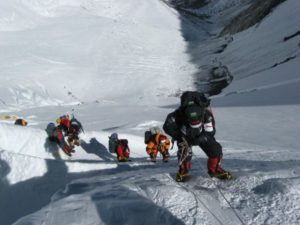 28. Many explorers and climbers were killed while climbing the world's highest peak. On 29 May 1953, British mountaineer Sir Edmund Hillary and his Sherpa guide Tenzing Norgay became the first people to reach the summit of Mount Everest, and their names were forever recorded in history.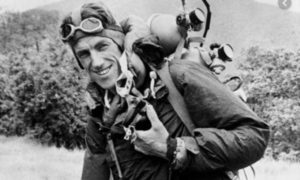 After 25 years, Italy's Reinhold Messner and Austria's Peter Habeler became the first person to reach Mount Everest without an oxygen cylinder.
29. There are 5980 flowering plant species in Nepal, of which 2 percent of the world's orchids are included. Nepal is also called the Amazon of Asia due to the many species.
30. Nepal has more than 870 species of birds inhabited, which is even more than that of North America and Europe. 8 percent of the world's bird species live in Nepal. More than 650 species of butterflies are found in Nepal. Animals included in the extinct species category in Nepal are snow leopard, red panda, and
horned unicorn.
31. Nepal is a Hindu country, 81.3% of the complete populace here is Hindu
Nepal is the only Hindu nation in the world, although in 2006 the Parliament of Nepal declared it a secular country. Here cow is considered sacred and its killing is considered illegal. The cow is the national animal of Nepal.
32. Four places in Nepal are included in the world heritage category, out of which two are cultural Kathmandu Valley (1979) and Lumbini (1997) and two are natural Chitwan National Park (1984) and Sagarmatha National Park (1979).
33. Nepal flag is the only national flag which is made of quadrangular shape. It is made up of two triangles, out of which one triangle represents Hinduism and one triangle represents Buddhism. The current design of the flag was created in 1962, but the original design has been used in this country for 2000 years.
34. For the Nepalese government, Mount Everest has become the main source of money from foreign sources as the climbers have to get permits to reach the base camp, which all the money goes to the Nepalese government.
35. Lumbini International Airport has been built to promote tourism at the Buddha's birthplace so that many Buddha Monks can travel here from China, Tibet, and Japan. Similarly, many devotees from India visit the Pashupatinath Temple every year.
36. Nepal has developed a lot in adventure and extreme sport tourism which includes paragliding, bungee jumping, high altitude marathons, mountain biking, white-water rafting, kayaking and, mountaineering.
37. Although Nepal has pure water rivers and more than 6000 lakes which make hydro-electric power, due to the need more than the production, you have to live without electricity for many hours. Due to load shedding, an average of 8.28 hours of power cut in Nepal, whereas in winter it increases.
38.Nepal has the highest number of students in India, Karnataka is the preferred state
This information has been given in the survey conducted in the higher education of the Ministry of Human Resource Development.According to this survey, the total number of foreign students in higher education in the country(India) is 47,427. These students are from 164 countries.
65% of the total foreign students are from 10 countries. Neighboring countries account for the largest share of this, of which 26.88% are from Nepal. This is followed by Afghanistan. Nepal has the highest number of foreign students, but the largest number of Ph.D. students are from Ethiopia (295) followed by Yemen (149).
39.23rd time climbed Mount Everest
The 49-year-old Sherpa of Nepal completed the climb of Mount Everest for the 23rd time and broke his own world record of climbing the world's highest peak.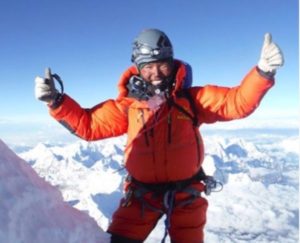 The Himalayan Times report said that Kami Rita Sherpa had set a record for the summit of Mount Everest by climbing the summit of Everest for the 22nd time last year.
40.Pashupatinath Temple Nepal
Two Pashupatinath temples are famous in the world, one from Kathmandu in Nepal and the other from Mandsaur in India. The temple of Nepal is located in Kathmandu on the banks of the Bagmati River and is included in the UNESCO World Heritage. This temple is grand and attracts tourists from all over the country and abroad.
41.Pashupatinath temple owns over 9kg gold and RS 129 billion rupees
Nepal's famous Pashupatinath temple has nine 9 kg gold, 316 kg silver. Apart from this, 1.29 billion rupees (Nepali currency) of the temple are deposited in banks. This has been mentioned in a media report.
As per the data published by the governing body of the temple,the shrine collected 9 kg gold and 316 kg silver in the past 56 years These figures have been mentioned in the Himalayan Times report.
Amazing Historical facts about Nepal
The ancient history of Nepal was initiated in Kathmandu valley and after this, its boundaries expanded for centuries, Nepal and neighboring countries include India and China.
The word Nepal was named after the Hindu saint "Nemi" in prehistoric times who not only inhabited the valley of Kathmandu but also preserved it. According to Skanda Purana, the sage Nemi resided in the Himalayas.
The ancient history of Nepal begins with the Kathmandu Valley. Based on Neolithic tools found in the Kathmandu Valley, it is concluded that human existence in the Himalayan Valley is 11,000 years old.
Lord Buddha was born in this country near Lumbini in the sixth century BC, which is one of the major religions of the world today. The name of the Dravid people comes first in Nepal, who settled here during the Bronze Age from South Asia.
250 BC Southern region of Nepal came under the Mauryan Empire. After this, the Gupta Empire also ruled for some time.Malla King came into power in the 12th century and he ruled for 200 years. In the middle of the 18th century, Gorkha King Prithvi Narayan Shah created present Nepal.
Nepal is one of the Asian countries that never colonized. After the Anglo-Nepalese War and the Treaty of Sugauli in 1816, Nepal became a friend of the British Empire. Multilateral democracy was developed in Nepal from 1951 to 1960 when King Mahendra enacted the Panchayat system. In 1990, the parliamentary government was restored by King Birendra.
For almost a decade, Nepal had to face communist Maoist insurgency, due to which the monarchy was also abolished in 2008. The second constitutional assembly of Nepal promulgated the new constitution in 2015. Currently, Nepal's main political party is Communist, Social Democrats and Hindu Nationalists.
Some Important dates in Nepal History
1768 – Gurkha ruler Prithvi Narayan Singh built Kathmandu and laid the foundation of the United States.
1814-16 – The Anglo-Nepali War, all treaties were abolished, which resulted in the establishment of boundaries in Nepal.
1991 – Nepali Congress Party won the first democratic election.
1995-2006 – Hundreds of people were killed due to Maoist rebellion.
2008 – Nepal becomes a republic after ending the monarchy.
Read Interesting Facts
If you know any new things about Nepal then tell through the comments so that other people can also read, thank you.