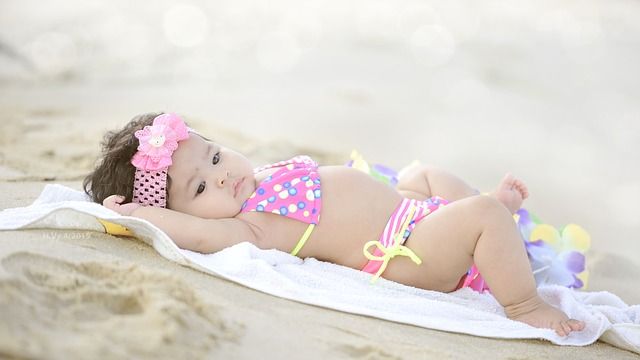 Traveling with Baby? Travel strollers are here to keep you sane!
5th August 2021
Seeing a stressed mom and dad waiting for a flight is common in every city. You might think that you will be that mom or dad on your next vacation. Stares from onlookers while you are carrying a crying baby and baby gear. These thoughts can give any mom or dad anxiety. Your child can sense your emotions, and the anxiety may lead to a few temper tantrums. Many parents are ready for the vacation to be over before it begins.
Take a deep breath. Come back to the present. You can handle getting your babies ready for travel with a calm mind. Traveling with a baby can be a delightful experience. If you are traveling with the right baby gear, you can be prepared for a seemingly impossible mission.
Packing Smart When You Are Traveling With a Baby
Traveling with kids is a science. Until you learn the secret code, you will be frazzled. Packing light is the key to a great travel experience with small kids. Your toddler does not need a dozen toys for entertainment. The new surroundings will be interesting to a young child. A child can count how many blue cars he sees on the highway. When you arrive at your destination, you can have a scavenger hunt with your child. A baby can play with a sensory toy. Pack some laundry soap.
Tiny clothes can get very dirty on vacation. You may have to wash underwear and socks more than once. Laundry soap sheets with a wash bag are also great options. You do not need to bring your entire stash of diapers. If you are traveling to a city, you can buy more diapers. Bring new drawing materials for your toddler. A few healthy snacks can stave off hunger for a few hours. Bring your stroller. It will come in handy when you are waiting for your flight.
A Bigger Stroller Is Not Always Better
Your stroller is going to be used frequently. Lightweight strollers are slimmer, and they move easily around narrow spaces. They are foldable and adjustable. Some light travel strollers can fit in an overhead airplane bin.
Consider How Often You Travel
Think about how often you travel. You need a stroller that is easy to fold. You also need to think about the age of your children. Your stroller will need certain features for different ages. A newborn needs a stroller that has a reclining seat. Small babies cannot stay upright without support. You also need to think about the weight limit of the foldable stroller when you are shopping for a new stroller. If you are traveling frequently, your child will appreciate a comfortable stroller. Choose a stroller that ticks all the boxes at all ages AND is easy to travel with!
Use a Travel Stroller for Your Everyday Walks
Some travel strollers are great urban strollers. The Zigi 3G is perfect for cities and suburbs. The lightweight stroller is easy to maneuver on crowded sidewalks. The 3-position reclining seat can help your baby relax when you are taking a walk. The full extended canopy will let your baby view the scenery or nap peacefully.
Functional and Fashionable
You are meticulous about your baby's clothes and accessories. A stylish stroller is a great addition to a fashion forward family. You have several choices when you are thinking about fashion. Many parents want to buy a brightly colored stroller. There are a few things you should think about before you buy a colorful stroller. A new pink stroller looks great in the store. Nevertheless, it will show signs of wear after a few outings. Think about the genders of the children sharing a stroller. When your son is a little older, he might not want to ride in an adjustable pink stroller. Fashion trends are always changing. Neutral colors will always be fashionable. Think about who will push the stroller. Mom might be happy chatting about the stroller. Dad might not want to walk around the park with a pink stroller.
PRO TIP!! Searching for the ultimate functional and fashionable stroller? Consider the mima xari 4g. The mima xari 4g is the perfect luxury stroller offering modern design, exceptional materials and safety and more!
Traveling with your child should not be stressful. When you have all of your baby gear, you will give yourself peace of mind. Your spouse can relax. Most importantly, your little one will have a blissful vacation.            
Hello,My name is Aparna Patel,I'm a Travel Blogger and Photographer who travel the world full-time with my hubby.I like to share my travel experience.