If you are planning to visit Sri Lanka and you want to know about the List of famous cities in country to visit then you have come to the right place.we have listed the major cities in Sri Lanka to visit.
Sri Lanka is an independent republic located on the sea island in the northern part of the Indian Ocean in South Asia. Offers a beautiful example of ancient ruins and religious relics.Sri Lanka tourist destinations are land of 25 states and 9 administrative regions.
Sri Lanka is a tourist destination full of all kinds of activities. There are many religious places in Sri Lanka for religious travelers, while there are many attractions in Sri Lanka for adventurous tourists.
There are many things to discover in Sri Lanka for history lovers. Activities like trekking are very famous in Sri Lanka. Sri Lanka is related to the epic Ramayana of India. If you want to get more information about Sri Lanka and its major cities, then read this article in full.
Best Cities in Sri Lanka to visit
1. Ella
Ella is a small town in the Badulla District of Uva Province, enclosed by the refreshing greens of tea plantations. It is a beautiful paradise, situated at an elevation of 1,041 meters above sea level.The area has picture-perfect environs, a rich bio-diversity, a pleasant climate, dense with numerous varieties of flora and fauna.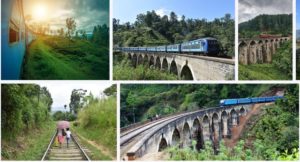 The train journey from Kandy to Ella is considered to be one of the most beautiful, train journeys not only in Sri Lanka but worldwide and it has become famous all over the world due to travel bloggers.
Nine Arch Bridge is a spectacular attraction in Sri Lanka, which is located in Ella, a small town in Sri Lanka. Tourists can see beautiful scenic views of the surrounding area from the bridge, which attracts tourists a lot. The special feature of this bridge is that steel is not used in its construction but is made from sand, bricks, and cement.
2. Colombo
As soon as we land at the Bandaranaike Airport in Colombo, the breeze and fresh weather make your mind excited. Colombo is not only the capital of Sri Lanka but also the heart.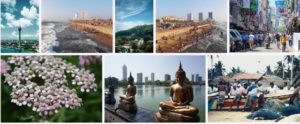 Here people can be seen dancing and singing till four in the morning. The 'Rainbow Kite Festival' and 'Gay Parade' celebrated every year are also very unique and world-famous..
The city is a beautiful combination of new and colonial buildings. The history of Colombo is more than two thousand years old.
There are many places to visit in the city, The Galle Face Green, Viharamahadevi Park and the National Museum are some of the major sights.
3. Kandy
Kandy is a major city in Sri Lanka, in its central province. It was the last capital of the era of the ancient kings of Sri Lanka. The city of Kandy is in the middle of the hills of Kandy Plateau, which is covered with tropical gardens, mainly tea plantations. Kandy is the capital of Central Province and is also an important administrative and religious city.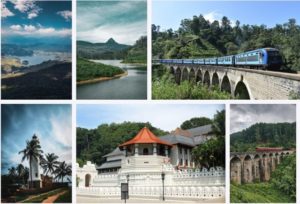 To get to Kandy you have to pick a train from Colombo's Fort railway station, which will take around 3h to reach Kandy. Kandy is a hill station, the second-largest city in Sri Lanka. Tourist and devotee come from far and wide to visit "The Temple of the Tooth".
Where the shape of the tooth of Mahatma Buddha is built, which is one of the holy shrines of Sri Lanka. The divine statue of Buddha is also installed in the Bahiravakanda temple. If you want to see an aerial view of Kandy, then you have to go to Arthur's Seat.
The Peenavala Elephant Orphanage, a nursery of wild elephants, is located just 40 kilometers from Kandy. Its specialty is that this is the place where most elephants from all over the world meet together. While there is a residential area in the east of the highway, you can easily see herds of elephants bathing and strolling in the Oya River located in the western direction.
4. Nuwara Eliya
It is 5 hours away from Colombo which is a very beautiful place. Surrounded by tea gardens, it is the most favorite place of the British who used to come here in the summer.That's why it is also known as Little England.

The best way to visit Nuwara Eliya is with hot coffee in the hostels. Be sure to check out the 1894 post office which is one of the oldest post offices in the world. Don't forget to go boating on Gregory Lake, eating Kappa Maggi too.
5. Mirissa
Mirissa is a small town and a beach makes this place very special. Once you reach this place, you will forget the outside world.

Mirissa Beach is a great place to have fun in Sri Lanka which is very popular among tourists. High palm trees, modern restaurants, and hotels near the beach make it even more popular among tourists. Interesting activities such as whale watching, snorkeling, and surfing make tourists happy during their journey to Mirissa Beach.
6. Dambulla
There are many caves in the world which hide many kinds of secrets inside them. At the same time, some caves attract people by their design.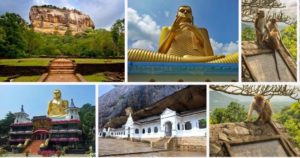 One such cave is in the Sri Lankan city of Dambulla which is known as cave Temple. This cave temple, included in the UNESCO World Heritage Site, is 150 km from Colombo and has more than 150 statues and paintings of Buddha. This cave temple also has idols of Lord Vishnu and Ganesha.
The Dambulla Cave Temple is one of the sacred places related to Buddhism in Sri Lanka. This temple is very crowded on the full moon day especially because of the religious significance of this lunar phase. The number of pilgrims coming from all over the world is very much seen in this cave temple.
The Sigiriya is a large stone, ancient rock fort, and ruins of the palace located in the Central Matale District near the town of Dambulla. It is surrounded by dense gardens, reservoirs, and other buildings. This is a famous tourist spot. It is also famous for its ancient paintings (paintings) that remind us of Ajanta caves in India. And historical place is one of the seven World Heritage Sites of Sri Lanka. UNESCO has declared it 'The eighth wonder of the world'.
7. Anuradhapura
Anuradhapura is the main city of Sri Lanka. It is the capital of the north-central province of Sri Lanka and the headquarters of the Anuradhapura district. The city is one of the ancient capitals of Sri Lanka. The ruins of the ancient Sri Lankan civilization are preserved in this city.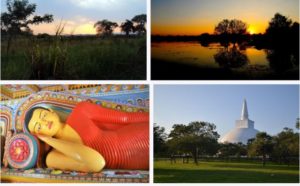 The city was the center of the Theravada School of Buddhism for many centuries. The city is now a UNESCO World Heritage.The town is located 200 km north of Colombo along the Malwatu Oya. Let me tell you that this is one of the oldest cities in the world. It is one of the eight world heritage of Sri Lanka.
A couple of days is not enough to spend a few days in this city to enjoy the beauty. In Anuradhapura, accommodation is easy to find, and living in the city does not cost much.
8. Jaffna
Jaffna is the northern capital of Sri Lanka and one of the most beautiful towns situated on the northern tip of Sri Lanka. It is also the headquarters of the Jaffna district. It has a population of 88,138 and is the 12th largest city in Sri Lanka.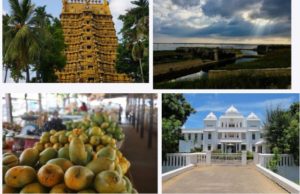 Jaffna is the only city in Sri Lanka which has a reasonable balance of nature and amenities as Jaffna city is very small. this city does not have any factories emitting position gases, also does not have large multinational companies. But this beautiful city has beautiful nature which offers beauty and great hospitality to travelers.
Jaffna is known for its predominant Tamil culture and traditions and recognized as a cultural capital for Tamils in Sri Lanka. The local people will surely impress you
This city has many places to visit like -Sangilean Thoopu ,Jaffna Library , Nallur Temple ,Nainatheevu ,Jaffna Fort Kandarodei Temple etc. Source
9. Trincomalee
Located on a natural harbor on the north-east coast of Sri Lanka, Trincomalee is a beautiful town to visit in Sri Lanka.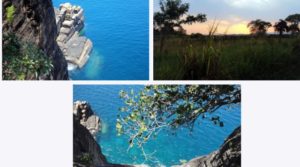 This charming town is situated on a peninsula in Trincomalee Bay—one of the world's finest natural harbors. It has ancient temples and forts, beaches, and a maritime museum.
Trincomalee has a list of places which are worth seeing like -Koneswaram Temple ,Fort Frederick ,Pathirakali Amman Temple ,Velgam Vehera ,Maritime and Naval History Museum ,Uppuveli & Nilaveli Beache ,Pigeon Island National Park.
10. Haputale
Haputale is the most beautiful town in Uva, Sri Lanka, in the central mountain area of Sri Lanka.which has some famous tourist places.

It has a beautiful monastery, lush green tea plantations that offer you peace.It is a relaxed place with around 5000 people. There are many tea estates and it is situated at the top of a mountain range, the scenery is extraordinary.
Some best tourist attractions in Haputale -Halpewatte Tea Factory, Dhowa Rock Temple, Ravana Falls
11. Unawatuna
Unawatuna is a prominent place in Sri Lanka sightseeing. Which is a small coastal area of Unawatuna and is very famous for its white sand. Tourists also visit this place for a picnic. Apart from this, colorful fish and turtles are found on this coast. Apart from the sea, delicious food also attracts tourists.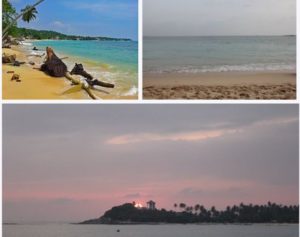 Unawatuna is a very beautiful city in southern Sri Lanka and it is a must-visit place, Unatuna city is world-famous for its sandy beaches, historical sites. If you are a nature lover then this is definitely a place for you. Unawatuna has plenty of places to visit and lots to do, including many waterfall activities as well as scenic spots.
Some best tourist attractions in Haputale -Unawatuna Beach ,Japanese Peace Pagoda ,Jungle Beach
The Turtle Hatchery ,Galle Fort ,Fort Sri Sudharmalaya Buddhist Temple ,Dutch Reformed Church.
12. Galle
Among the historical buildings of Sri Lanka, Galle Fort is a magnificent tourist destination, which attracts tourists visiting Sri Lanka.
The place is packed with luxurious hotels, modern clothes, restaurants and souvenir shops. This strong fort was built by the Portuguese. This fort was built in 1505 when the Portuguese first visited the island.that's why this fort is also known as the Dutch Fort.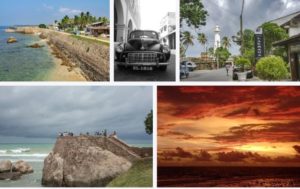 Sinharaja Forest Reserve located in Galle is a UNESCO World Heritage Site, if you love nature and wildlife, then this place is for you. It is home to a large number of endemic species of Sri Lankan birds. About 95% of these birds and 50% of mammals live in this forest reserve.So, if you are planning a trip to Sri Lanka this year, then don't forget to add Galle in your travel destination.
Some best tourist attractions in Haputale -St Joseph's Chapel ,Flag Rock ,National Museum of Galle ,Dutch Reformed Church ,Historical Mansion Museum ,Galle Lighthouse .