Are you looking for lesser-known facts about Andorra? Here is a collection of interesting and fun facts about Andorra which You've Never Heard Before as well as you can also read general information about Andorra such as about culture, history, government rule, etc.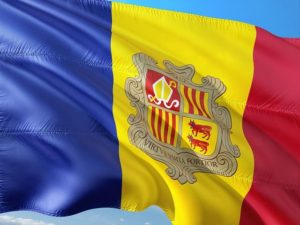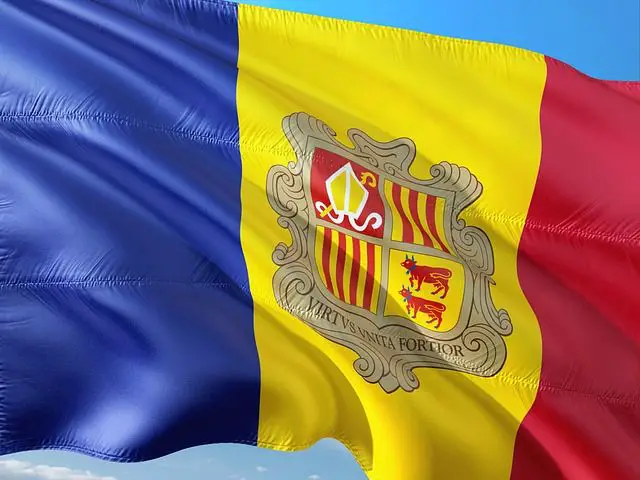 General facts about Andorra
Total Population – 76,965 (2017)
Highest Mountain – Coma Pedrosa 2,943 m or 9,656 ft
Total Area – 468 km²
National Day – 8 September
Currency – Euro
Capital – Andorra la Vella
Andorra also known as the Principality of the Valley of Andorra, it is a small country surrounded by southwestern Europe, perched on the eastern Pyrenees Mountains. It was constructed in 988 charter and the present principality was created in 1278. It has been named the Principality because it has two co-princes – Roman Catholic Bishop of Urgell, Spain and President of France. Andorra is the only Co-Principality in the world.
Amazing Facts About Andorra For Tourists  and Kids
1. The European country Andorra also has no army. Its treaty is with Spain and France. Whenever the country needs an army, these two countries will help Andorra.
2. Andorra has no official army and Andorra Country has not participated in a single war in the last 1000 years.
3. Government offices, courts, and prisons are built in the "House of the Valleys", which was built in the year 1580 at Andorra La Vella, and is also the capital of Andorra.
4. In 1976, Andorra participated in the Olympic Games for the first time. Andorra also participates in every Winter Olympic Games since 1976.
5. To travel to Andorra you will have to travel via France or Spain by road because there is not a single airport in Andorra Country.
6. Andorra People ranks fourth in the world in terms of maximum living. The average age per person in Andorra Country is 82 years.
7. In 1933, Andorra was captured by France.
8. There is a high production of tobacco in Andorra, which is why Cigarette or Cigar is available very cheaply compared to France and Spain.
9. Andorra Country has such a system that all the intelligent people of the country have to come for service in times of natural disasters or emergencies. Such people are called through alarms.
11.  According to one theory, the word Andorra is derived from Arabic al-Durra, which means "pearl".
10. Andorra became a member of the United Nations and Council of Europe in the year 1993. The country's political system was also modernized in the same year.
12. Andorra Skiing, a popular sport in the country, attracts millions of tourists every year. Vallnord and Grand Valira are two popular Ski Areas in Andorra Country. There are about 100 ski lifts in Andorra. This number may be less and even more, it is just an estimate.
13. Rarely do you know that Andorra Government legally permits a male head of any family to carry a gun legally for the safety of his family in an attack or emergency.
14. Pork-based dishes and Sea Food are very famous in Andorra Food. People of this region eat snails with great pleasure.
15. The construction and maintenance of schools in Andorra is the responsibility of Andorran Officers, however, the teachers of these schools are paid by France or Spain.
16. Andorra is also a witness to the world's most famous bicycle race – the Tour de France.
17. Andorra is the sixth smallest country in Europe and the 16th smallest country in the world.
18. The Constitution of Andorra was enacted on 28 April 1993.
19. Women in Andorra have higher life expectancy than men.
20. There are many hilly areas in the country.
21. It is mandatory for children up to 16 years of age to attend school under the education law of the country.
22. The country had an important smuggling route between Vichy, France, and Spain at the time of World War II.
23. Only 5% of Andorra land is cultivable.
24. The country's smallest city is Arinsal, which has a population of only 1,555.
25. You may be surprised to know that Andorra does not have a national bank and does not have its currency.
Currently, the currency of the country of Andorra is Euro but you would be surprised to know that technically this country is not part of the Eurozone. Earlier, Andorra used the Spanish Peseta and French Franc currency.
For your information, the French Franc was the currency of France used in the period 1360 to 1641. Similarly, the Spanish Peseta was the currency of Spain which was used in the period 1868 to 2002. Andorra has no national bank, Therefore, if it ever needs to take a loan, it will have to take a loan from private banks.
26. Andorra is one of the countries in Europe where you can smoke in public places.
Andorra produces a lot of tobacco, so here you will get tobacco at very cheap prices and you will be surprised to know that there is very little cultivation in Andorra.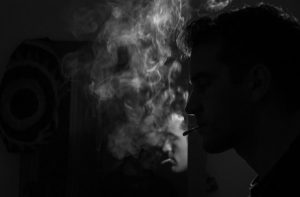 Therefore, the main export of this country is tobacco. Andorra is situated in the middle of the mountains,so most of the land here is not cultivable, only 2-3% of the land here is fertile. But on this 2-3% of the land, Andorra's produce very high-quality tobacco. Here you can buy cheaper cigarettes than in all of Europe,Let me tell you that tobacco is cheap in Andorra, the reason is not much production of tobacco here, it is cheaper because Andorra is a tax-haven.
This means that the government tax is very low in the price of cigarettes. It may be surprising to know that in 1997, this small country supplied 3.1 billion cigarettes. Because of this, smuggling of cigarettes is also a big problem for the police officers because people make a profit by smuggling cigarettes in France and Spain.
27. Andorra is the platform of the largest sex webcam sites.
Due to its status as a tax haven, Andorra became the basis of many sex webcam sites to avoid taxes and lawsuits.
28. Andorra does not even have its postal service.
As the Spanish and French governments provide army services to Andorra, the postal service is also provided by the Spanish and French Postal Administration. The Spanish government opened its first post office in Andorra on 1 January 1928 and the first post office by the French government opened on 16 June 1931.
Most major cities of Andorra have both post offices which you can use. There are a total of 8 branches of the Spanish postal service, including the central post office in Andorra La Vella, in these branches, you will get all the services of the transaction.
29. Madriu-Perafita-Claror Valley
Madriu-Perafita-Claror Valley is the largest natural park in Andorra, the park was declared a UNESCO World Heritage Site in 2004, and the park occupies 9% of the country, the park occupies an area of approximately 42.47 sq km. So you can say that 9% of Andorra has UNESCO World Heritage status.
Madriu-Perafita-Claror Valley is known as a glacial valley southeast of Andorra. It is part of the second-largest water basin in Andorra. Madriu-Perafita-Claror Valley is recognized as a shelter for endangered wildlife. , And this valley is also considered the "spiritual heart" of Andorra. Let me tell you that this valley is the first and only, UNESCO World Heritage Site in Andorra.
30. Along with being the capital of Andorra, Andorra de la Vella has another achievement, Andorra de la Vella is about 1,023 meters (3,356 ft) above sea level, so it is the highest capital in Europe. Today Andorra La Vella is a major tourist destination of this country.
But you will be surprised to know that Andorra la Vella was isolated from the outside world for a long time.The city was modernized in 1930 and developed as a tourist industry. After 1960, Andorra La Vela Sahar made a mark as a busy commercial and tourist center. Today, tourists come from all over the world.
31. One-third of the people living in Andorra are not native here
Only two-thirds of the nationality of Andorra is native here, the majority being Spanish, French or Portuguese. It has the largest number of Spaniards, making up about 43% of the population.
32. 30 Times more tourists than the population
Andorra is known as a prosperous country, Andorra is earning from the tourism sector. The total population of Andorra is 76,965 and it attracts more than 26 million tourists every year i.e. about 30 times more than its population.
Historical Facts About Andorra
Andorra is the sixth smallest country in Europe, with an area of 468 square kilometers (181 sq mi) and a population of about 85,000. Its capital, Andorra La Vella, is Europe's highest capital, about 1,023 meters (2,3,56 ft) high above sea level. The official language of Andorra is Catalan, along with Spanish, Portuguese and French.
Important history events related to Andorra country:
AD 803 – Emperor Charlemagne acquired the territory of Andorra. After Charlemagne's death, Andorra was handed over to Spain by Charlemagne's grandson Charles II.
1133 – Andorra is handed over to the Bishop of Urgell.
1278 – Under the "Paraguay" agreement, Andorra adopted a coalition of French and Spanish princes.
1419 – Established the Council of the Land to deal with spatial problems.
1936–39 – French forces are sent to save Andorra from the Spanish Civil War.
1939 –45 – Andorra was neutral at the time of World War II, and became the main smuggling route from Vichy France to Spain.
28 June 1990 – Andorra signs Agreement with the EU(establishes a customs union).
Read More
Tourism in Andorra
According to the Andorra Tourism Service, approximately 10.2 million tourists visit Andorra every year.This country is not a member of the European Union, but its official currency is the euro. Andorra is a member of the United Nation since 1993. According to The Lancet, In 2013, the life expectancy of the people of Andorra was 81 years, which is the highest ever.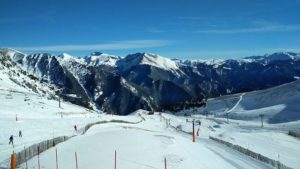 Statistics show that people come in millions to see natural scenes. Andorra countries have developed a lot since World War II. This country is developing a lot today with the help of tourism.
Andorra la Vella
Encamp
Vallnord
Canillo
Centre Termolúdic Caldea
Ordino, Andorra
La Massana, Andorra
If you know any new things about Andorra , then definitely tell through the comments so that other people can read,thanks.