Are you looking for lesser-known facts about St. John's Church? Here is a collection of interesting and unknown facts about St. John's Church which You've Never Heard Before.
Along with being the ancient capital of India, Kolkata is a city in India that is still famous all over the world for its culture, history, and heritage.Every building here reflects tradition and history. From homes to shops, a glimpse of old civilization and architecture can be seen even today.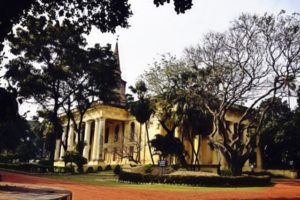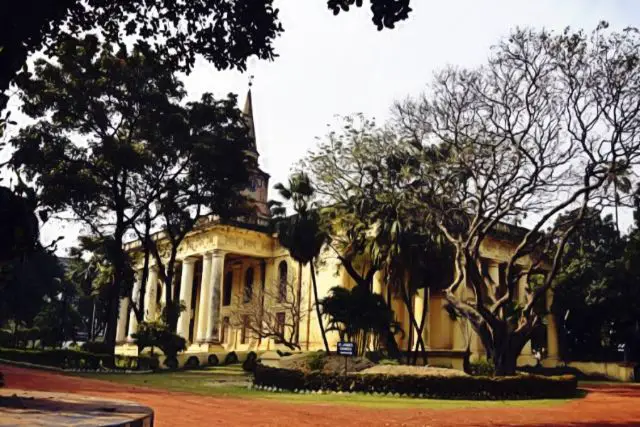 Even today many buildings here are of Gothic, Baroque, Roman and Indo-Islamic architectural styles. Many buildings of the British period are well preserved and now declared heritage, while many buildings are on the verge of demolition.There are many fine churches in India, which include St. Paul's Cathedral Church. This high specimen of architecture attracts tourists.Today we are going to tell you important facts and detailed information about the St. John Church.
Interesting Facts about St. John's Church
St. John's Church was one of the first public buildings built by the East India Company after Kolkata became the capital of British India.
You would be surprised to know that this church was constructed through the lottery, construction started in 1784 with 30,000 rupees ($42)raised through a public lottery and the construction was completed in 1787.
Another interesting fact, the place where St. John's Church was built, was donated by Naba Krishna, the Maharaja of Sobhabazar Rajbari. The foundation stone of St. John's Church was laid by the Governor-General of Bengal, Warren Hastings.
The church is the third oldest church in Kolkata, built after the Armenian(Armenian Apostolic church in 1724) and Old Mission Church(1770).
St. John's Church was used as the English Cathedral of Calcutta (Kolkata) until 1847 and St. Paul's Cathedral was then established as the Anglican Cathedral. St John's Church was modeled according to St Martin-in-the-Fields of London.
St. John's Church in Kolkata is 200 years old. This church is 175 feet high and is built in the Greek style. This church has the tomb of the founder of Kolkata city, Job Charnock.
St. Paul's Cathedral Church is famous nationwide for its history, culture and religious relevance.
Being a major and historical site of the city, every year thousands of tourists from all over the world visit it every day.This church is one of the finest buildings that have been built in Gothic style architecture.
Although the foundation stone of the church was laid in 1839, it was built and completed by 1847.
St. Paul's Cathedral Church is the largest church in Kolkata and at the same time, it is also the first church that was built in the overseas area of the British Empire.
This church seems somewhat like the Norwich Cathedral of England.
The architecture you are seeing today, it has also been destroyed twice in history due to an earthquake which has been preserved again by construction work.
It is believed that this church was built in place of St. John's Church due to an increase in the population of Europeans.
Its design was designed by the famous English architect Major W.N Forbes.
The interior of the church display photographs, posters and other documents related to the life of St. Paul.
The atmosphere inside the church is very pleasant and it gives you the experience of a happy and serene environment forgetting the noisy and chaotic elements.
A small meditation center has also been built inside the church for those who are interested in meditation or want to come to the church for meditation.
Architecture
St. John's Church has a clock tower measuring 174 feet in height. It was made from a combination of brick and stone.
Stones of St. John's Church were a rare material found in the flood plains of ancient Bengal.
St. John's Church has high pillars on either side. The entrance point of St. John's Church is under a plush porch.
The floor of this church is very beautiful and interesting. The floor of the church is a rare mixture of blue and brown stone brought from Gour, an ancient city in West Bengal. The main altar has intricate and mosaic works and behind the altar is a semi-circular dome. To the left of the altar is a painting of the Last Supper made by Johann Zoffany which enhances its beauty.
St. John's Church History
The construction of this church, located in the northwest corner of the Raj Bhavan, started in 1784 with the funds raised through a public lottery and the construction was completed in 1787.
Initially, this church was built by the British Army keeping in mind the spiritual and religious needs of the British soldier and officer posted in Kolkata. The church is built in a typical English style and is surrounded by attractive lawns. Local people come here regularly especially on Sundays.
Read More
How to reach St. Paul's Cathedral?
This church is very easy to find as it is situated near Victoria Memorial, another prominent place in Kolkata.
Time To Visit St. John Church
8.00 AM-5.00 PM (Sunday-Saturday)
Worship Timings: 8 am to 9:00 am
St. John Church Entry Fee
If you are going to visit the famous St. John Church, then let us tell you that you do not have to pay any entry fees.
If you know any new things about St. John Church, then definitely tell through the comments so that other people can read,thanks.