Are you looking for lesser-known facts about Mauritius? Here is a collection of interesting and fun facts about Mauritius which You've Never Heard Before as well as you can also read general information about Mauritius such as about culture, history, government rule, etc.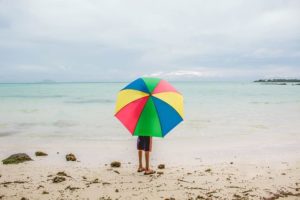 Located between South Africa and the Indian Ocean, this small island "Mauritius" is a favorite destination for tourists around the world. The main island of Mauritius is located approximately 2,000 kilometers from the south-eastern coast of the African continent. The Republic of Mauritius also includes the island of Rodrigues, Agalega and St. Brandon. Port Louis is the capital and largest city located on the main island. Today we are going to tell you interesting facts related to Mauritius.
General facts about Mauritius
Total Population – 1.26 million (12.6 lakhs) (2017)
Highest Mountain – Piton de la Petite Rivière Noire , 2717 ft
Total Area – 2,040 km²
National Day – 12 March
Currency – Mauritian rupee
National Song – "Motherland"
Capital – Port Louis
Amazing Facts About Mauritius For Tourists and Kids
1. The history of Mauritius is around the 10th century.
Mauritius was first ruled by the Portuguese, the Portuguese had discovered the Mauritius Island in the year 1500.
After that French, and finally Britain, Mauritius got independence Day in 1968, later in the year 1992 it
became the Republic of Mauritius.
2. The official language of Mauritius is English, as is the French language used in general colloquialism.
3. The largest FDI country in India
Mauritius, a small country in the lap of the Indian Ocean with a population of 1.2 million, is affecting the entire Indian economy today.This country has a deep connection with India due to Indian laborers who went to Mauritius for sugarcane cultivation in the 18th century. But in the last two decades, Mauritius has emerged as the largest FDI country in India.Half of the population here is of Indian origin, due to which the business relations with India have been strong.
4. Most Indians in Kabaddi Team
In September 2016, the women's kabaddi team from Mauritius came to India to take the training. Then coach of Mauritius Kabaddi team Harish Kumar had told that 10 of the 14 players who came to take the training are of Indian origin and 8 of them are from Bihar. However, no player was aware of which part of Bihar his ancestors belong to.
5. Indians make up about 68% of Mauritius's population
More than half of these people are about 52 percent of people in North India, whose ancestors used to speak Bhojpuri.It was the living of the workers of North India that they lived and worked under adverse conditions, but it was also the tolerance of Mauritius, it gave those Indians a chance to thrive and grow.
6. 36 Indian indentured lays the foundation of 'strong' Mauritius
The Industrial Revolution started in England in 1800. In this way, Britain introduced colonialism in Asia, Africa, and Australia. The need for a large number of workers was felt for all these countries.
To fulfill this need, the British rulers used to take hardworking, honest workers from undivided Hindustan. Later these workers came to be called 'Girmitiya Mazdoor'.
The British took advantage of Indians being cheap laborers and took them to work in all the countries in their colonies. These people were called 'workers brought to the agreement'. The term agreement later changed to 'Girmit' and then 'Girmitiya'.
These people went to Mauritius, Suriname, Fiji, Seychelles, and the West Indies. Today, the nation-heads of many of these countries are of Indian origin.
Scared in a stranger country, a batch of 36 Indians are marching down Port Louis Port of Mauritius, staggering steps up the mud-muddy stony sixteen steps …They are all holding each other's hands and climbing sixteen stairs of the harbor.
These were indentured laborers from India, but gradually these 'Girmitiyas' changed the history of Mauritius with a strong intention, giving it a strong identity.

An example of this is Sivasagar Ramgoolam, who became the first Prime Minister after Mauritius was freed from British slavery. He received the status of Father of the Nation in Mauritius.
7. Capital of Mauritius is Port Louis and 40% of all Mauritius population lives in Port Louis
8. If we talk about the area of Mauritius, Mauritius is so small, it is only 45 kilometers long and 47 kilometers wide.
9. A bird named Dodo is found in Mauritius, it is believed to be 400,000 years old.
10. Mauritius's natural beauty is considered as the most beautiful in the whole world.
11. No type of mineral is found in the whole Mauritius.
12. Mauritius is considered a wealthy country because most of the money here comes from tourism.
13. Mauritius consists mostly of 4 race people, Indian, African, Chinese and European.
14. There is also seven-color earth found in Mauritius that looks very beautiful and millions of tourists from all
over the world come to see this.
15. Dodo is National Animal of Mauritius, which was initially hunted for its meat on early inhabitants.
16. There are four colors on the National Flag of Mauritius, in which the red color depicts Superbe Flamboyant Tree,
blue color to the Indian Ocean, Yellow color to the morning of freedom and green represents the flora of this
island.
17. "The Motherland" is the National Anthem of Mauritius is written by Jean George Prosper in 1968. It was composed by Phillip Gentil, Phillip Gentil was a part of the Mauritius Police Band.
18. The National Flower of Mauritius is Tronchetia Boutoniana which flourishes in June and October.
19. World Travel Awards In 2012, Mauritius was awarded the world's major island destination award and the world's best beach destination i.e. the Worlds Best Beach travel award.
20. Sugarcane is the main agricultural product in Mauritius, where pineapple trees can also be seen on the entire island.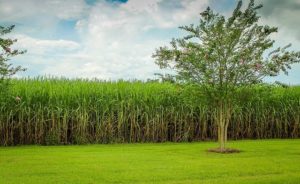 The Dutch used to cultivate sugarcane mainly for the production of araq (a former type of rum). But sugarcane cultivation was carried out on a large scale during the rule of France and Britain, which contributed greatly to the economic development of the island.
21. Culture
Mauritius is also known for its delicious food, which is a mixture of Indian, Chinese, Crayola and European food. Rum is extensively produced on this island. In 1638, the Dutch people first introduced the sugarcane to Mauritius.
22. Sega is the major music genres of Mauritius
Sega is the local folk music here. Sega is basically African music, using traditional instruments such as ravane, made from goatskin. The tortures of the days of slavery are usually described in Sega. Also, the social problems of blacks are also raised in these songs. The instruments are usually played by men and the women dance. These shows are held regularly in hotels in the coastal region.
23. Hindu influence on politics and society
Hindus constitute about 68 percent of the population of Mauritius. Highest in the continent of Africa. They will dominate local politics, society, and culture. There are also branches of Chinmaya Mission, Mata Amritanandamayi Ashram, Ramakrishna Mission, ISKCON and Brahmakumari Ashram, etc. in Mauritius.
Mauritius has the highest number of Shaivites among Hindus. This is the reason that Shiva temples are abundant here.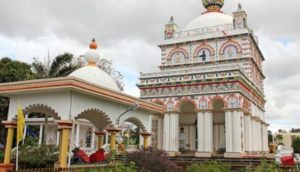 Maheshwarnath temple located in the northern part of Mauritius, also known as Triolet Shivala, is also no less famous than the Ganges pond. This temple has been an important symbol of Hindu identity in Mauritius for over two centuries.
24. Magical Weather
The weather in Mauritius is magical. It often happens here that it rains in one area and the sun shines brilliantly in another area only a few kilometers away. Rainfall occurs in almost all months, but December to April are the worst months. Tropical cyclones occasionally occur in these months, causing heavy rainfall and very strong winds. Rainfall varies from region to region, but the annual rainfall on this island is 210 mm.
Sunny
The island of Mauritius is sunny for 6 to 8 hours daily. Sunrise in summer is around 5 pm, while in winter sunrise starts one hour later. In the summer months, there is good sunlight for up to 6 hours in high places, while coastal areas get 7 to 8 hours of sunshine. In winter, there are 5 hours of sunshine throughout the day, while the coast has 7 hours of sunshine.
25. Pleasant Sea temperature
Sea temperatures around Mauritius are generally pleasant, ranging from 26–25 ° C to 23–25 ° C in summer. In winter, anticyclones are sometimes formed due to falling in temperature of 2 or 3 ° C. Coral reefs surrounding the entire island are the result of excellent and ideal sea conditions. The rocks make it an ideal place. The water temperature may change due to heavy rain.
26. Mini India in Mauritius
It is said that a mini India resides in Mauritius. Actually, before independence, a large number of people of UP and Bihar were brought here for wages. They are also called Girmitiya. People of Indian origin live in large numbers in Mauritius and Bhojpuri is spoken here like UP and Bihar. Apart from this, people wearing Indian clothes will be seen in large numbers, which shows the impression of being a mini India in foreign countries.
Historical Facts About Mauritius
The earliest inscriptions from Mauritius date to the early 10th century, coming from the context of Dravidian (Tamil) and Austronesian sailors.
Portuguese sailors first came here in 1507 and established a port on this uninhabited island and then left the island.
In 1598, three ships from Holland, which went on a trip to Spice Island, wandered here during a cyclone. He named the island Mauritius in honor of his Nassau prince Morris.
In 1638, the Dutch settled the first permanent settlement here. The Dutch left the island a few decades later due to the harsh climatic conditions and frequent damage to the settlement.
France, which already had control of its neighboring island of Isle Bourbon (now Reunion), took Mauritius in 1715 and renamed it Isle de France (island of France).
Under the rule of France, the island developed into a prosperous economy based on sugar production. This economic change was initiated by Governor François Mahé de La Bourdonnais.
Despite winning the Battle of Grand Port, Napoleon's only maritime victory over the British, the French lost to Britain at Cap Malheureux, three months later.
The French formally surrendered on 3 December 1810, with some conditions. The conditions were that the French language would continue to be used on the island and the French law would apply to citizens in criminal cases.
The island was renamed back to Mauritius under British rule. In 1965 the Chagos Islands from Mauritius.
They did this to establish the British Indian Ocean region so that they could use islands of strategic importance for various purposes of defense cooperation with the United States.
Although the then government of Mauritius agreed with his move, subsequent governments have called his move illegal under international law and asserted their authority over these islands.
Mauritius gained independence in 1968 and the country became a republic in 1992 under the Commonwealth. Mauritius is a stable democracy, where regular free elections are held and the country also has a good image in terms of human rights. Due to this, there has been a lot of foreign investment here and this country is one of the countries with the highest per capita income in Africa.
Important history events related to Mauritius country:
17 September 1598 – Sailors from the Netherlands discovered Mauritius.
01 February 1835 – Slavery was abolished.
March 12, 1968 – Mauritius gained independence from British rule.
Read More
Tourism in Mauritius
The white beaches spread far and wide make Mauritius as beautiful as dreams. Its shores of white sand are a paradise for those who want to enjoy the sea or simply sunbathe.
The island has large public beaches on all sides, offering endless possibilities for you to relax during the week and extensive opportunities to meet the locals on weekends.Most public beaches are ideal for swimming. The northern part of Mauritius is famous for water sports such as water skiing, windsurfing, sailing, deep water fishing, and parasailing.
The eastern part is more green and underdeveloped due to which nature is seen in full color here. The white beaches of Palmar and Bailmar are very picturesque.The southeast is famous for its high cliffs, from which you get beautiful views when going towards the southern tip of the island.
On the west coast, you can enjoy amazing sunsets and deep water fishing. Surfers must-visit Temerin, the surfing center of Mauritius.Beginners can learn the basics of surfing in the surf school.Most beach hotels in Mauritius provide complimentary water sports facilities to their customers.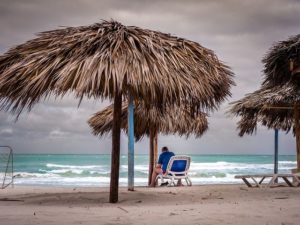 Scuba diving, parasailing, and deep-sea fishing are available at an additional cost.Climb Le Pouce or 'The Thumb' at 812 meters high for an attractive 360-degree view of Port Louis and the North.
You can visit Black River George National Park to see the local flora, birds and wildlife. La Vanille des Mascareignes is also called 'Crocodile Park' in common parlance because of thousands of indigo crocodiles.See the world's rarest stamps at the Blue Penny Museum or visit the Natural History Museum.
Underwater walk
Mauritius is one of the best destinations for holidaying and traveling around the world, but if you want to 'walk underwater sea', then you will get the best experience in Mauritius. Believe that the fun of walking in the depths of the sea will be most unique and memorable.
If you know any new things about Mauritius then tell through the comments so that other people can also read, thank you