Are you looking for lesser-known facts about Bhutan? Here is a collection of interesting and fun facts about Bhutan which You've Never Heard Before as well as you can also read general information about Bhutan such as about culture, history, government rule, etc.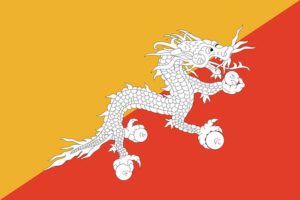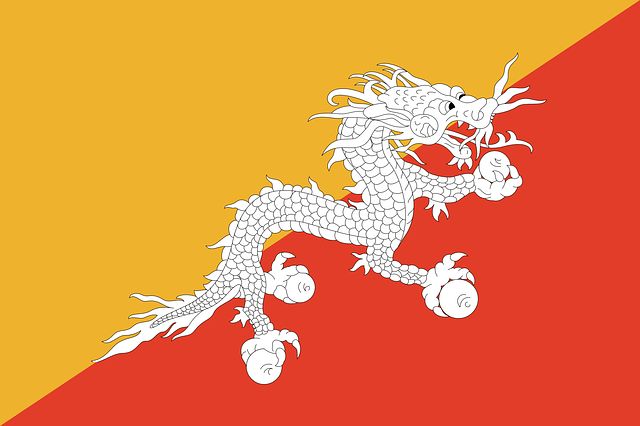 It is a beautiful country bordering India and China, this country is a mystery to the outside world. The tourist was not allowed to visit Bhutan earlier, but now limited tourists can visit Bhutan. Bhutan's border meets Tibet but is completely closed. Tourist knows very little about this small Himalayan country. So let us tell you interesting things about Bhutan.
General facts about Bhutan
Total Population – 800,000 (8 lakhs) (2017)
Highest Mountain – Gangkhar Puensum 7,314 metres (23,996 ft)
Total Area – 38,394 km²
Largest Lake –Thorthormi Lake
National Day – December 17
Currency – Ngultrum
National Song – "Druk tsendhen"
Capital – Thimphu
Amazing Facts About Bhutan For Tourists  and Kids
The capital of Bhutan is Thimphu which is located in the West Central part of Bhutan which is also the largest city of Bhutan.Thimphu was earlier known as Thimbu. Bhutan lies mostly on hilly land. Bhutan is a mountainous region with high mountains in its northern region, the highest peak of which is Kula Kangri, which has not been climbed yet. 60 to 70% of Bhutan is surrounded by forest, most of the people are dependent on agriculture and people always try to increase the forest. They believe that 60% of the forest on the earth is necessary.
1. Most of Bhutan is mountainous, there is a little flat land in the southern part, this country is culturally and religiously connected to Tibet. People in Bhutan do not focus on collecting money but focus on their health. Bhutan is the only country in which tobacco and plastic bags are completely banned.
2. In Bhutan, everyone celebrates their birthday together in the new year.
Birthday of all citizens in Bhutan country is considered equal and every new year day everyone celebrates their birthday. Nobody cares what their actual age or date of birth.
Watch Bhutan
3.Isolated Country
Bhutan does not have diplomatic relations with Britain. It did not make connections with the world for centuries to save its culture.Internet and television were allowed in 1999. For the first time in 1970, a foreign tourist was allowed to come in Bhutan. Even now, officials keep a close watch on foreign influence.
4. Things are changing
Smartphones and karaoke bars have become commonplace in the capital Thimphu. The youth are in abundance and they have accepted social media easily. Due to this, there has been a boom in street fashion and there is a more open discussion in politics.
5. Environment conscious country
Bhutan has been at the forefront of international trends in many respects. Plastic bags have been banned there since 1999 and tobacco is almost completely illegal. By law, there should be a forest in 60% of the country.
6. Still not easy to visit in Bhutan
Despite the amazing natural scenery and superb culture, it is still avoiding tourism on a large scale and this has been done deliberately.The government limits the number of tourists and collects a fee of $ 250 per day from those coming from outside South Asia. This makes tourism an important source of income. So that tourism has a 'less impact' on the environment and culture and this helps in maintaining the specialness of this place. But as the debt of the government increases, there is a demand to allow more tourists to come.
7. Bhutan is not the name of the country
The first fact is that Bhutan is not the name of the country. In English only, it is identified by the name Bhutan.
The local name of this country is Druk Yule. It is the real name of this country which has been in operation since the 17th century.
Bhutan has many names in the country
Some of those names include Som, Potente, Kambirsi, Brokpa and Lho Main Jong, etc. This country is also known as the Southland of Herbs.
8. Red Rice
In Bhutan, you won't get white rice because 'red rice' is popular there. Red rice is good for health and it also tastes very good, it cooks quickly and after cooking it looks light pink.
9. People of Bhutan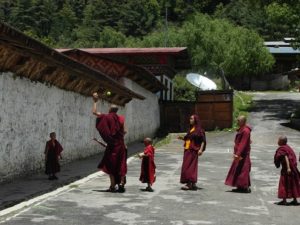 The people of Bhutan are quite sociable. They offer food to all tourists. If you do not want to eat, then you have to say Meshu Meshu, which means in their language that I do not want to eat.
10. Economic scales
Bhutan measures the standard of living with gross national happiness (GNH) and not with the gross domestic product (GDP). The government says that there is a balance between physical and mental recovery.
11. Not All Are Happy
Slavery in Bhutan ended in 1958. Due to several policies supporting the majority population of Tibet origin, there was a clash between the minority Nepali communities in 1990.Thousands of them took refuge in the refugee camps built in Nepal and till date there is a dispute about their status. Some people living in Bhutan say that they still have to suffer discrimination.
12. Export
Bhutan's main export is electricity, it sells hydropower to India. Apart from this, it also exports wood, cement, agricultural products, and handicrafts.
13. Army
Bhutan has an army but due to being surrounded by all four sides, there is no Navy. It does not even have an Air Force and India takes care of them in this area.
14. He loves His King
King Jigme Khesar Namgyel Wangchuck, who assumed power in 2006, has brought dramatic changes in the country.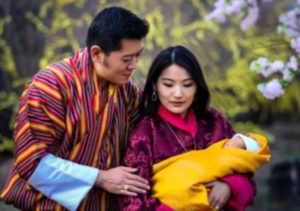 It was his father who started it in 1998 when he gave up some of his autocratic powers. Now there are elections at every level of government.The first general elections were held in 2008. Only two parties participated in it and the Bhutan Peace and Prosperity Party (DPT) belonging to the monarchy won. But in 2013, the second election was won by the opposition party People's Democratic Party (PDP).
15. They like to plant trees
Thousands of people celebrated the birthday of their king queen's first child, Prince Gyalse, by planting 1,08,000 saplings.Planting trees is popular in Bhutan. The plants symbolize long life, beauty, and sympathy. In 2015, Bhutan set a Guinness world record for planting 49,672 trees in just one hour.
16. Bhutan is called 'The Land of Thunder Dragons'. At the same time, its name is Drake U, which means 'country of the dragon'. The amazing thing is that Bhutanese call their houses 'Druk Yule', which means the house of the icy dragon.
17. You will be surprised to know that till 1974 tourists were banned in this country. In 1974, the first foreign tourists got the freedom to roam, that too after getting the invitation.
18. Bhutan is the only country in the world that has completely banned tobacco since 2004. At the same time, alcohol and drugs still cause trouble.
19. Homosexuality is illegal. At the same time, polygamy is not restricted.
20. 70% of Bhutan's youth are unemployed and one of the poorest countries in the world in terms of GDP.
21. The head of the kingdom of Bhutan is Druk Gyalpo (meaning king), who is currently Jigme Khesar Namgyal Wangchuk.Though the post is hereditary but can be removed by a two-thirds majority of Bhutan's parliamentary shogdu.The Shogadu consists of 154 seats, consisting of locally elected representatives (105), religious representatives (12) and representatives nominated by the king (37) and all have a tenure of three years.
22. The official religion in Bhutan is the Mahayana branch of Buddhism, which is followed by about three-quarters of the country's population. The Hindus of Bhutan are people of Nepali origin, also known as Lhotsampa.
23. Gangkhar Puensum is the highest mountain in Bhutan.
According to the belief of the people, it is very sacred and no one has the allowed to climb.Which is because of government policy. It is not allowed to climb higher than 5999 m peaks in Bhutan
24. Bhutan is the only country in the world that has managed to curb carbon emissions. 72% of Bhutan is in the form of forest. There is a provision of life imprisonment for killing an endangered species.
25. Archery and darts are two national sports in Bhutan.
26. All the people in Bhutan celebrate their birthday on the same day, in the new year. In this way, the age of all people increases simultaneously in the new year. It is official.
27. The capital of Bhutan is Thimpu. Thimpu has a population of 7 lakh 42 thousand 737 (2012). Thimphu is the only city in the world that is the capital of any country and there is no red light. Actually, red lights were installed on the roads, but after public opposition, the traffic police were again put to work.
28. Bhutan had no roads, no trains, nor telephone or post office facilities or electricity until the 1960s. There was no TV or Internet facility in Bhutan before 1999.
Historical Facts About of Bhutan
Bhutan is derived from a Sanskrit word Bhotanta which means "end of Tibet". The real meaning of Bhutan is high ground. Bhutanese people call their country Druk Yule ie Thunder Dragon. A Tibetan Lama Ngawang Namgyal came to Bhutan in 1616 and was the first to establish a religious government. He established Jong in Bhutan.
Buddhist monks settled 'entire country'
Mahmud Ghaznavi in ​​the 10th century, Genghis Khan, the king of the Mongols in the 12th century, and then Buddhism was on the decline until the 14th century.The life of the followers of Buddhism, who believed in non-violence, was in trouble. So he went away to the Himalayas to spend his life.
Some found a place in Ladakh in India and some settled in Tibet and Nepal via the Ladakh border. In 1616, a group of persecuted Buddhist followers and monks arrived in the mountains of Tibet.They were safe in the dense forests here. So they all settled here.By the end of the 16th century, some people came from Tibet and Nepal and started settling here. Here people were going to follow the teachings of Buddhists. So he kept himself always close to nature.
Two centuries after the death of Gawang Namgyal, there was a civil war in Bhutan, which gave the local rulers considerable power. Because of this, Bhutan got the first king Ugyen Wangchuck in 1907. In 1865, the British army invaded Bhutan.
Bhutan is a mountainous region surrounded by all sides. The peaks of the mountains in the north are more than 7000 meters in some places and the highest peak is that of Kula Kangri, Kula Kangri is 7553 meters high. The height of the Gangkhar Puensum is 6896 meters.
The southern part of Bhutan is relatively low and has many fertile and dense valleys, which join the Brahmaputra valley. About 70% of the country is covered by forests. The majority of Bhutan's population lives in the intermediate parts. The climate of Bhutan is mainly tropical.
The economy of Bhutan is predominantly agriculturally dominated. Agriculture, animal husbandry is the main migration of the livelihood of Bhutan farmers. Animal products such as cheese, butter, and milk are a staple diet for farmers. The income of the people of Bhutan is also generated by them.
Being encouraged by many farmers' groups and the Ministry of Agriculture and Forests, people have been encouraged to set up cooperative stalls where they can easily market their agricultural products.
The main crops of Bhutan are rice, corn, wheat, potatoes, apples, oranges, cardamom, ginger, chili, and lemon. With the establishment of a fruit-based industry in the capital, farmers from surrounding areas can market their fruit products and thereby earn additional revenue.
About half of Bhutan's population are indigenous to Bhutan, called Ngalop, and are closely related to some species of Tibet. Apart from this, other species are Nepalese and they belong to Nepal state.She is followed by Sharchhogpa and Lhochampa. The official language is Jokha, along with it many other languages are spoken, some of which are on the verge of extinction.
The official religion in Bhutan is the Vajrayana branch of Buddhism, which is followed by about 75% of the country's population. An additional 25 percent of Bhutan's population is a follower of Hinduism.The Hindus of Bhutan are people of Nepalese origin, also known as Lhochampa
Bhutan has a monarchy, as well as a democratic system. Bhutan is a country where the King of Bhutan himself laid the foundation of democracy without any resistance. The first election was democratically held in 2008.
At the time when British occupied India, the Treaty of Hinchulu was signed in Bhutan and Britain in 1865.Under this treaty, Bhutan gave some of its border areas to the British, in return for which it received a royalty.
The monarchy was established in Bhutan in 1907 with the cooperation of the British. Three years later, there was a treaty in Britain and Bhutan that the British would not interfere in Bhutan's internal affairs. In return,Britain got the responsibility to handle Bhutan's international affairs.
This cooperation lasted until 1947 and after India's independence, India replaced Britain. Two years later, in 1949, under the India-Bhutan Agreement, India returned all the land of Bhutan to it which was under the British. Under this agreement, India was given a very important role in Bhutan's foreign policy and defense policy.
The United Nations gave official recognition to Bhutan in 1974. The official language of Bhutan is Dzongkha.
Tourism in Bhutan
Bhutan is a small beautiful country in South Asia situated on the Himalayas. This country is situated between China and India. Bhutan is known for its beauty among tourists.
1. Tiger nest monastery
Nestled in the lap of the Himalayas, it is the most beautiful Buddhist monastery in Bhutan. It was built in 1692. It was built by cutting mountains. In the winter season, this monastery is seen covered with a white sheet of snow. Tiger Nest Monastery is one of the major tourist destinations of Bhutan. Guru Padmasambhava was meditating for three years, three months, three weeks, three days and three hours in this monastery.
2. Thimphu
The city is situated at an altitude of 2,400 meters above sea level on the banks of the Wangchhu River.
One interesting thing is that there are four parallel roads in the city center. Where there are main markets, hotels, restaurants, government offices, stadiums, and beautiful gardens.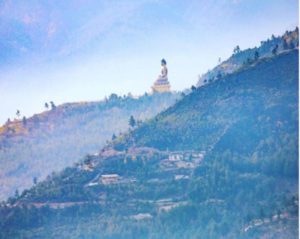 In this city, multi-story buildings and apartments are being built in large numbers. These are being constructed in the traditional architectural style of Bhutan so that the traditional cultural surroundings of the city are protected. Thimpu has many scenic spots.
3. Punakha Dzong
It is the largest and most prominent Buddhist temple not only of Punakha but also of Bhutan. The Buddhist temple and monastery at the confluence of the two major rivers Po Chu and Mo chu of Bhutan were built in 1637 by Shabdrung Ngawang Namgyal for administrative work.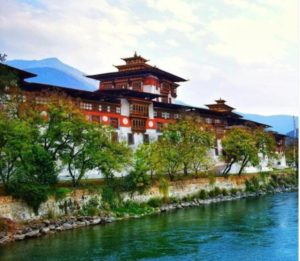 To this Buddhist temple and monastery, tourists go through a very beautiful bridge built in the traditional style on the river. This bridge itself is worth visiting.
4. Dochula Pass
On the way from Thimphu to Punakha, 25 km is Dochula Pass. The altitude of this place is 3,020 meters above sea level. On arrival, a gust of cold air welcomes tourists. The Buddhist temple and group of 108 stupas are worth seeing here. Tourists can see the beautiful view of the snowy peaks of the Himalayas from here.
5. Punakha
Punakha is a major city in Bhutan, situated at an altitude of 1,300 meters above sea level, on the banks of the Po Chu and Mo chu rivers. Punakha has been the first capital of Bhutan. Punakha is 77 km from Thimpu.
This pass is famous for its magnificent 108 domes. This city is very beautiful. The quiet atmosphere of this city spread over a few kilometers will fascinate you.
If you know any new things about Bhutan , then definitely tell through the comments so that other people can read, thanks.
Read More Article