Lesser-Known Facts About Australia | Historical Facts About Australia
29th July 2019
Are you looking for lesser-known facts about Australia? Here is a collection of interesting and fun facts about
Australia which You've Never Heard Before as well as you can also read general information about Australia such as culture, history, government rule, etc.
Australia has been the center of beauty since the beginning. The bright sunshine, the blue seas spread far and wide, reflects the beauty of Australia. Australia is very beautiful than your dreams. Today we will tell you interesting unique facts related to Australia.Today we will tell you interesting  related to Australia.
Australia is the only place that is simultaneously considered a continent, a nation, and an island. Australia, officially the Commonwealth of Australia, is a country located on the mainland of the Australian continent, the island of Tasmania and many small islands. It is the sixth-largest country in the world by area. Its neighboring countries include Papua New Guinea, Indonesia and East Timor to the north, the Solomon Islands to the northeast, and Vanuatu and New Zealand to the southeast. The capital of Australia is Canberra and is the largest modern area in Sydney.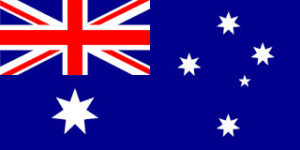 General facts about Australia
Total population –24.6 million(2.46 crores) (2017)
Highest Mountain – Mount Kosciuszko 2,228 metres (7,310 ft)
Total Area – 7.692 million km²
Largest Lake – Kati Thanda–Lake Eyre
National Day –26 January
Currency – Australian dollar
National Song – "Advance Australia Fair"
Capital – Canberra
Amazing Interesting Facts About Australia
1. Australia's economy is the 13th largest economy in the world and according to Capita Income Australia's economy is the ninth-largest economy in the world. With the second-highest Human Development Index, the life, health, education, economy, freedom and political rights of this country are also the highest among all countries.
2. Australia is also a member of the United Nations, G20, Commonwealth of Nations, ANZUS, Organization of Economic Co-operation and Development, World Trade Organization Asia-Pacific Economic Co-operation and Pacific Island Forum.
3. In the 17th, 18th and 19th centuries, the British took control over Australia continent. Initially the British began to govern under their nation England, but later they isolated themselves from England. And in this way, an independent nation named Australia came into existence.
4. The descendants of the Britishers have turned Australia into a developed country with their hard work. Now, many people in the world want to settle in this country.
5. Australia is the world's smallest continent. Abel Tasman and Captain James Cook discovered this continent. It is the continent surrounded by the Indian Ocean and the Pacific Ocean, which Include mainland Australia, Tasmania, New Guinea, Serum Island, the Timor Island and neighboring islands. It is located in the southern hemisphere.
6. Australia's currency is "Australian Dollar" and the spoken language is "English".
7.If you talk about the area of Australia, the distance from London to Mexico, such a big Australia. The area of Australia is 7.692 Million km².
8. Two-thirds of Australia is covered with plateau known as 'Western Plateau', where the rainfall is very low, due to which the desert has evolved.
9. Australia is a generally excellent nation to live in. It is second in the Human Development Index.
10. There are more than 10 thousand beaches in Australia. If you visit a beautiful beach every day, it will take you 27 years to visit all the beaches.
Watch Beautiful Australia in Hd Video

11. Hillier's water in Australia is pink and scientists have never been able to find out why its color is pink.
We are going to tell you about such an interesting thing, which is famous all over the world for its beauty. There is a lake in Australia, whose water is pink. For this reason, it is called 'Pink Lake'. This lake, known as Hillier or Saline Lake, is considered to be, due to the salt, bacteria, and algae in this lake, the color of its water turns pink when the sun's rays fall on it.
The area of this lake is only 600 meters. The lake is surrounded by Paperbark and Eucalyptus trees from all sides. There is a lot of salt in this lake but still, this lake is safe for swimming. Due to its specialty, this lake is a center of attraction for domestic and foreign tourists.
12. The longest sand island in the world
Fraser Island in Australia is the longest sand island in the world. It can be called the natural precious treasure was hidden from the eyes of the world.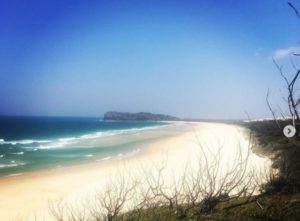 It is home to species of wild dogs and many special species of fish, which are found only here. The beaches here give a feeling of paradise. It is the first attraction of tourists coming from all over the world.
13. The largest pillar in the world made of just one stone, Ayers Rocks
In Australia, Ayers rocks near Alice Spring are also known as Uluru. It is the largest pillar in the world made of just one stone and is one of the natural wonders.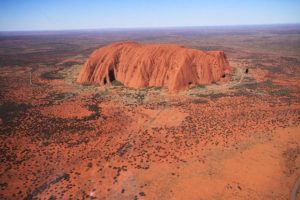 It is a very sacred place for the tribals. During sunrise and sunset, a large crowd gathers to see the changing color of this rock.
15. It is important to vote in every election in Australia, the person who does not vote has to pay fine as punishment.
16. There is a river named "Never Never River".
17.Monte Cristo Homestead, One of Most Haunted Place of Australia
This place is located in New South Wales Australia. Monte Cristo is one of the most haunted places in Australia. This princely state was built in 1885, after which there were frequent untoward incidents with the family living in this house.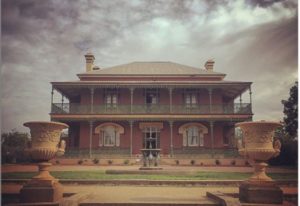 Many of the family living here had lost their lives. Here a child died by falling down the stairs, a maid fell from the balcony of the house. The cause of all these deaths was unresolved.For that reason, that family left the monte Cristo homestead forever. And till today, no one lives, nor does anyone enter that homestead.
18. Australia's people drink a lot of beer. Here every Australian drink 96 Liter Bear in one year.
Australia is a beer-drinking country, but its quantity also decreased significantly in 2010–11 compared to the previous 65 years, this year only 4.23 liters of beer was consumed per person.
19. Most beer bottles are made in Australia all over the world, Australia makes 1.5 trillion bottles of wine a year.
20. Australia has more than 60 wine regions
With such a large variety of wine regions, it can be a bit difficult to choose between them. Most of the wine regions are in New South Wales and Victoria, the southern highlands, Tumbarumba and Alpine Wallis, one of the most picturesque wine regions in Australia.
21. Australia is also known as the country of sports, every person living here participates in some sports every week.
22. If there is a bulb in your house and you want to change it then you can not change it, you will have to call the technician.
23. The world's largest fence, approximately 5614 kilometers was made to protect fertile land from large wild dogs.
24. The former Prime Minister of Australia has a world record for drinking beer. He drank 1.5-liter beer in 11 seconds.
25.Cricket's greatest batsman Don Bradman
Cricket's greatest batsman Don Bradman was born on August 27, 1908. Bradman averaged 99.94 in Test matches. It is a world record that seems almost impossible to break. Sachin Tendulkar, who touched the fame in cricket history after Bradman, once said, "The best thing in my life for me is when Don Bradman announced
his all-time Test XI and I was part of that squad."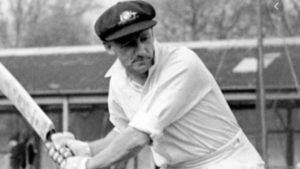 Don Bradman had scored 18,067 runs at an average of 95.14 in his first-class career. His highest score in first-class cricket was 452 with a total of 31 double centuries.
Bradman has scored 6,996 runs in 80 Test innings at an average of 99.94.
Bradman needed four runs to touch an average of 100 in his final Test match. But he was unfortunate out in this innings at zero.
He was the first former cricketer who becomes the Chairman of the Board of Control on 13 September 1960.
26. Australia has more sheep than humans. There are more than 1500 million sheep here.
27. Kangaroo is more than men in Australia.
28. The Seat Belt law of the whole world was first implemented in Victoria of Australia.
29. Compared to the rest of the country, Australians earn money by playing gambling.
30.The major river in Australia
Murray River, Murrumbidgee River, Darling River, Lachlan River, Warrego River, Cooper Creek, and Paru River.
Murray River is the longest river in Australia and the Waikato River is the longest river in New Zealand.
31.Major Waterfalls in Australia
Montezuma Waterfall, Tia Waterfall, Russell Waterfall, Mackenzie Waterfall, Blanco Waterfall, FitzJe Waterfall, Ellenborough Waterfall, Michelle Waterfall, Wallmann Waterfall, and Jim Gym Waterfalls.
32.Major Lakes
There are 41 major lakes in this continent and more than 4000 small lakes. Taupo Lake is a crater lake and one of the beautiful lakes in New Zealand was built due to the volcanic eruption. Kati Thanda-Lake Eyre, officially Lake, is the largest saltwater lake in Australia.
33.Ethnic groups and languages
90% are European, 7% are Asians, 2% are tribal and the rest belong to Papua New Guinea, Indonesia, and Southeast Asia and Australia. 80% of the people are English speakers.
34. Australia's 'Highway 1' is the longest National Highway in the world, which is approximately 14,500 kilometers long. It passes through sea-shore areas across the country.
35. Melbourne city is also called Batmania, which is its old name.
37. You must be very surprised that the number of camels in Australia is very high, even camels are sold to Saudi Arabia.
38. In 1961, Australian Prime Minister Harold Holt went for a swim on the beach and he disappeared. They could not be traced. The police speculated that they might have drowned in the sea, the police searched a lot but did not find him.
39. In 1880, the city of Melbourne was the richest in the world.
40. Before 1902, there was a lawful restriction on swimming on the shoreline in the daytime.
41. On average, there are 10 foxes in a square kilometer. Many times it also creates problems for people and also injures many.
42.The law of wearing seat belts when driving was first introduced in the city of Victoria in Australia in the year 1970.
43. More than 85% of the population is settled in the coastal areas of 50 km.
44. The Great Ocean Road is the largest war memorial in the world
The Great Ocean Road is one of the most famous drives in Australia, with stunning views and scenic views along the route. Built by soldiers returning after World War-I, the road was dedicated as a memorial to those killed while fighting and was designed to connect those isolated communities.
45. Tasmania has the cleanest air in the world
The island of Tasmania is the ideal place to experience the cleanest air in the world – with the air as clean as Antarctica, about a third of the state is a national park or World Heritage Preserve.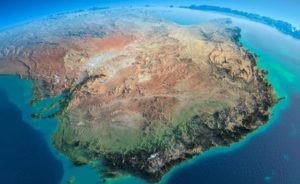 The island of Tasmania is a very attractive part of Australia, millions of domestic and foreign tourists come every year to enjoy its beauty.People believe that the first inhabitants of the island were Tasmania tribals who came here about 40,000 years ago. A glimpse of history appears in every corner of Tasmania. The colonial history of the island is believed to have started from 1800 when the island was built by the British in 1803 as a place to
send criminals.
46. Australian Alps receive more snowfall than Switzerland
Many people travel to New South Wales and Victoria for spectacular beaches and sunshine in Australia. But snow usually falls between June and September,
Australia is the perfect place to go skiing during the Northern Hemisphere summer. Thredbo and Perisher are two large resorts near Canberra, the largest ski resort in the Southern Hemisphere.
47. Australia has the highest number of migrant settlers compared to any developed country, more than 25% of Australian people have been born in other countries.
48. Australia is a multicultural country and people from around 200 countries have come here.
In Australia, the beginning of multiculturalism began when people from Eastern Europe started coming to Australia to live in 1945.
49. The vegetation is surrounded by 7 million square kilometers of Australia and about 91% of the area.
50. After Athens in Greece, the highest Greek population in the world is in Melbourne, Victoria.
51. Australia is the second country in the world to give women the right to vote in 1902.
52. It is the only continent where there is not a single active volcano.
53. Hanna Prospecting Group Chairman Gina Rinehart is Australia's wealthiest woman. His hourly earnings are one million dollars (more than Rs 6 crores).
54. Willem Janszoon (Dutch explorer) was the first European to visit Australia in 1606.
55. Australia is the only continent in the world, where there are only 24.6 million(2.46 crores) people.
56. In 1958, the flight data recorder and cockpit voice were discovered by Australian scientist David Warren. It is also known as Black Box.
57. Sports in Australia began in the year 1810. Today various sports are played, due to which this country is called the sports capital.
58. According to UNESCO, there are 19 World Heritage Sites in Australia, including 3 Cultural, 12 Natural and 4 Mixed Sites.
59. The first Australian of the Year award was given to Professor MacFarlane Burnet, who also won the Nobel Prize in 1960 for groundbreaking physiology research.
60. Indian Pacific Train has the longest straight train track in the world
Australia has many spectacular train trips. Between Sydney and Perth is the Indian Pacific, the Indian Pacific Riding is a great way to make your way across the country through the stunning Blue Mountains overlooking the various landscapes of Australia.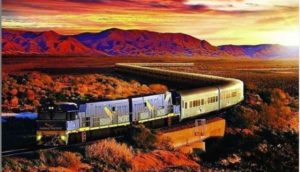 61.Human bodies move around for more than a year after death says ,Australian scientists
Shocking fact,Even after death, the human body continues to move for about a year. This claim has been made by Australian scientist Alison Wilson in her research. He kept an eye on a corpse for 17 months and captured every movement of it on camera.Alison says that even after death, the body of the human moves to some extent.
62. Trainer unconscious at an altitude of 6200 feet, The student flying for the first time made a landing.
Let me tell you an interesting fun fact, A pilot student from Australia made the plane land safely at Jandakot Airport in Perth after the trainer fainted.
Airport Authority reported that trainer Robert Mollard was training 29-year-old pilot student Max Sylvester at 6200 feet altitude on Saturday in a two-seater Cessna aircraft.
Meanwhile, Robert fainted and began to fall towards Max's shoulder. Meanwhile, the nervous student pressed the panic button and sought help from the air traffic controller. The controller asked if you have flown an aircraft before, so Max said – no, this is my first flight. But I know how to keep planes stable. Following the instructions of the controller, Max made the plane land safely after 20 minutes.
63. The continent of Australia is surrounded by more than 8,000 small – islands.
64. The entire Australia continent is moving towards 7 centimeters northward every year.
65. Electricity price is much higher in Australia than in other countries. In Queensland, people pay $ 8.76(about Rs 564) per unit of electricity. Australia is the world's largest exporter of lamb meat and ranks second in the world in the production of sheep and mutton.
66. Hindus are spreading fast in Australia
According to the census results in 2012, Hinduism is spreading fastest there and Mandarin has become one of the most popular languages. According to statistics, there has been a rapid increase in the population of Hindus in Australia in the last century. On the other hand, there has been an increase in the population of Australia by about 17 million in the last century.
67. Watermelon Festival
In Australia, people celebrate the Watermelon Festival as Holi(a famous festival in India) every two years in February. In this festival, people throw watermelons at each other.
Historical Facts About Australia
The history of Australia is somewhat like the history of America. The way Europeans go to America and eliminate the indigenous people and settle there, in the same way, they do the same in Australia, They eliminate all the tribals there and take possession of them.
40,000 BC – Man's arrival in Australia
It is believed that humans reached Australia via the islands of Indonesia about 40 to 50 thousand years ago.
Until the arrival of the British, the natives of Australia got their food from hunting and agriculture.
The Australians did not live in permanent homes, instead, they lived in grass huts. There was not a single species of horses, cows, and sheep on the whole continent. Because of this, they could not even make pets. Those people neither knew how to use any metal, they didn't know how to make arrows and they didn't know how to make clothes.so they lived without clothes(i.e naked).
The picture below is taken in 1900, in which the indigenous people of Australia can be seen. By the time of the arrival of the British, their population was close to 4-5 lakhs, But the British persecuted them so much that about 95 percent of the indigenous people disappeared.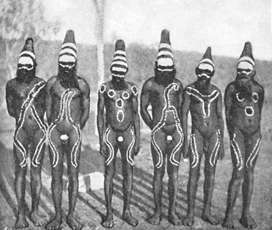 1770 AD – Britain claims Australia
England started exploring new islands to colonize after 1700 AD and they were sure that many islands in the south were yet to be discovered.James Cook is sent to explore the South and discover Australia in 1770 and claims Australia.
The condition of the people in England at that time was very bad and the law was very strict. Even stealing a piece of bread could result in capital punishment. England's prisons were filled and they needed a new place to prisoners which could have been Australia as America was liberated from Britain in 1776 AD. They used to send their prisoners in America.
The interesting thing is that even before James Cook, many Europeans had discovered Australia, but no one thought to colonize it because Australia was a very dry state where they could not live.
Some important days in the history of Australia
1788 AD – New settlements begin, In 1788 AD, 11 ships were sent from England to Australia, carrying about 800 prisoners. Because these prisoners were British, they were not kept with any strictness.Gradually, the British began to exterminate the native inhabitants of Australia through prisoners and established their colonies throughout the continent. By 1863, Australia had divided into 6 colonies, in which the island of Tasmania was also a separate colony. The British made separate laws for all their colonies, which ruled under the British flag. In 1856 AD, elections were held in all these colonies and voting took place through secret ballot for the first time in the world.
1877 AD -The first Test match between an organized cricket team of all the colonies of Australia and the cricket team of England took place in which Australia won by 45 runs.
1901 AD – All the colonies of Australia came under one flag
1901 AD – On 1 January 1901, the Commonwealth of Australia was formed by uniting all the colonies of Australia, ie Australia became a separate country, although it was still under British control. At this time the entry of non-white people into Australia was banned
1913 AD – Canberra was made the capital of the country in 1913 AD.
1914 AD – In 1914 AD, in the First World War, Australia sent thousands of its soldiers to the war on behalf of England.
1941 AD – During the Second World War in 1941 AD, Australia sided with America against Japan.
1948 AD – Australia launches mass immigration plans from Europe and over the next 30 years more than 2 million people immigrated to Australia, of which about one-third came from England and the rest from Italy, Greek and Germany European countries.
1967 AD – In 1967, some amendments were made to the law to give equal rights to the indigenous Australians who were left very few.
1975 AD – The ban on entry of non-white people was lifted in 1975.
1986 AD – Australia completely freed from British control
1986 AD – In 1986, the Government of Australia passed a law called the Australia Act, leaving Australia completely out of British control.
2000 AD – In 2000, the Olympic Games were held in the city of Sydney.
2002 AD – In October 2002, a bomb exploded in a night club on Bali Island, Indonesia, killing 202 people, including 88 Australian citizens. This bomb blast was carried out by Islamic terrorists.
2008 AD- The government has to apologize for the wrong decisions taken by the government against the indigenous tribal population.
Tourism in Australia
Australia is one of the most beautiful and stunning countries in the world. A special reason for this is its distinct culture and nature.The entire area of the country extends from the island to the mainland and the desert to the dense forests, which is also home to many unique animals and trees. At the same time, the country's urban areas are quite grand and attractive. Here is the natural beauty of Tasmania Island, the world's largest sand island is also present. Here we are going to tell about famous tourist destinations in Australia.
1. Tasmania
Tasmania is one of the best places to spend a holiday. Its history and culture are very rich. From the magnificent beaches to the mountains and lakes, there is a lot to see.There are many historical places when Tasmania used to be the biggest prison for British criminals.
2. Kakadu National Park
Kakadu near Darwin is one of Australia's most beautiful national parks. The park is famous for a variety of wildlife and ancient paintings along with many indigenous plants. It extends 200 km from the beach to the south and 100 km from east to west. It is home to around 500 tribal groups and is included in World Heritage Sites.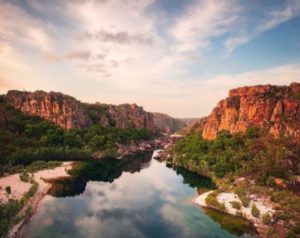 3. The Great Barrier Reef
The Great Barrier Reef is spread over 2,300 kilometers off the Queensland coast. It is the largest coral reef system in the world, which itself boasts 2,900 reefs and 940 islands. It is home to 1,500 species of fish, 411 types of hard coral and 134 species of sharks. One-third of the world's soft coral is also present here.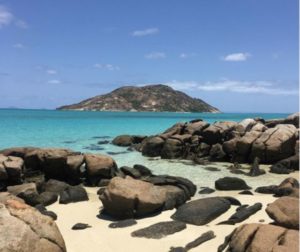 It is also home to seven such species of sea turtles and 30 types of marine mammals in the world, which are on the verge of extinction.
4. Magnetic Island
The Magnetic Island of Australia is a tourist attraction. Two-thirds of the island in front of Townsville is National Park. There are different shades of wildlife here. There are many settlements of bears. Also, kangaroos can be seen in their natural habitat. Along with this, there are beaches to attract tourists, where seabirds and fishes can be seen.
5. Cairns
It is a small city in Australia with all the possibilities of tourism. The cable car running from here to Kunrada passes over the Rainforest, from where you can see the best view of the forest and the waterfall. Along with this, the National Park is also one of the famous places, which has the highest species of plants.
6. Kangaroo Island
The kangaroo is originally native to Australia and is a symbol of Australia's development, as the kangaroo always moves forward, never backward. It is also the national animal of Australia. If you want to see Kangaroo, then come to Kangaroo Island. Here you can see dolphins, sea lions, penguins, eagles, whales apart from kangaroos.
8. Sydney
Sydney is the entry point for most people visiting Australia. Equipped with modern amenities, the city has Opera House, Darling Harbor with numerous shopping malls and museum attractions. Also, the zoo and the beach are well-liked. At the same time, the view of the entire city can be seen from the Sydney Tower.
Read More Article
If you know any new things about Australia then tell through the comments so that other people can also read, thank you
HollyMelody provides you Travel news, tips, and photography from destinations all over the world. The best new hotels,vacation spots, reviews, and tips to plan a perfect getaway from HollyMelody.