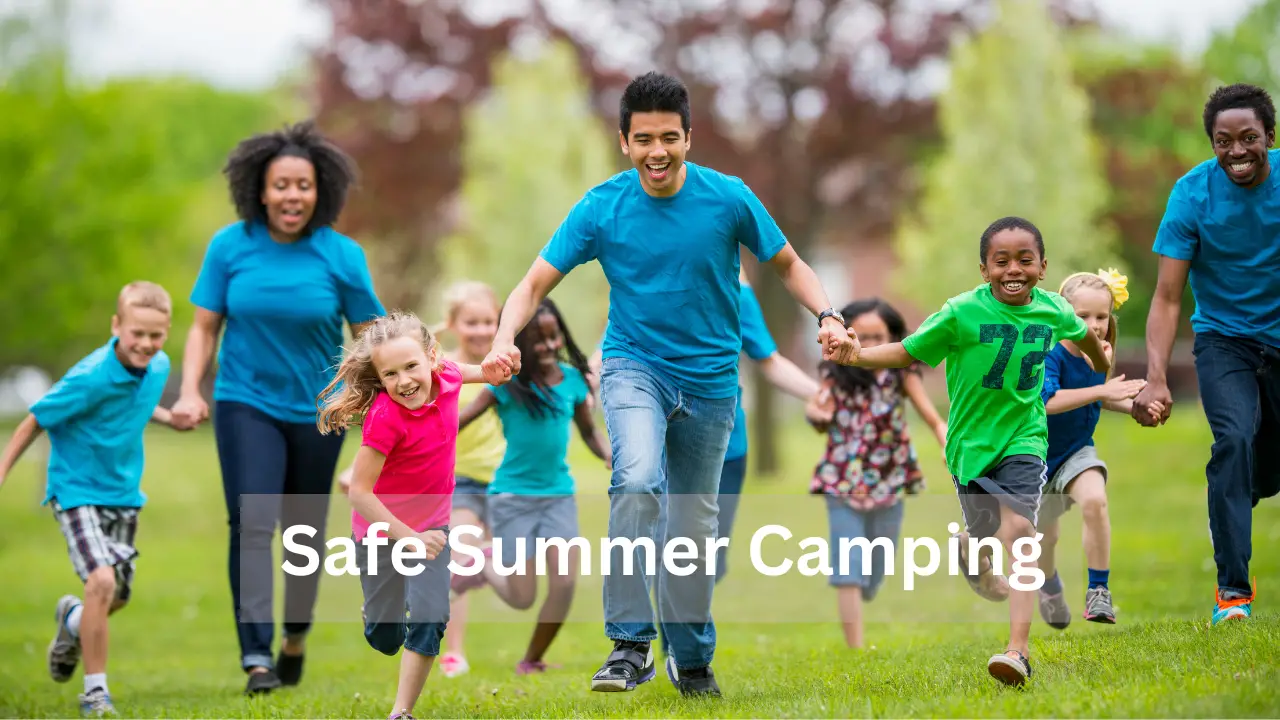 How to keep your Kids Safe During Summer Camping | FAQ
6th February 2023
Sending children to summer camp is a good way of exposing them to new skills while ensuring they are active. Whether you choose an overnight or day camp, you want to give your child a safe summer camp experience.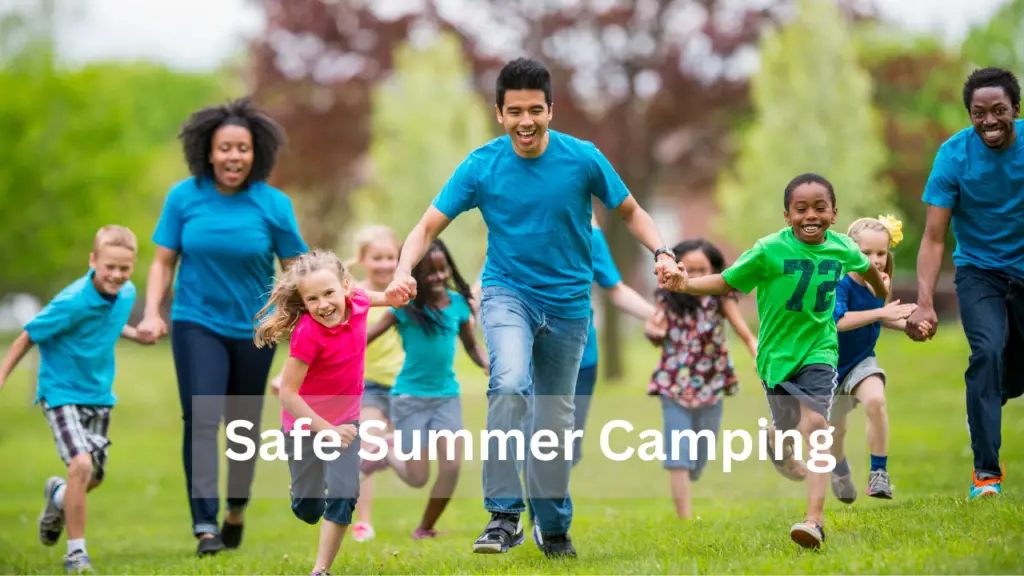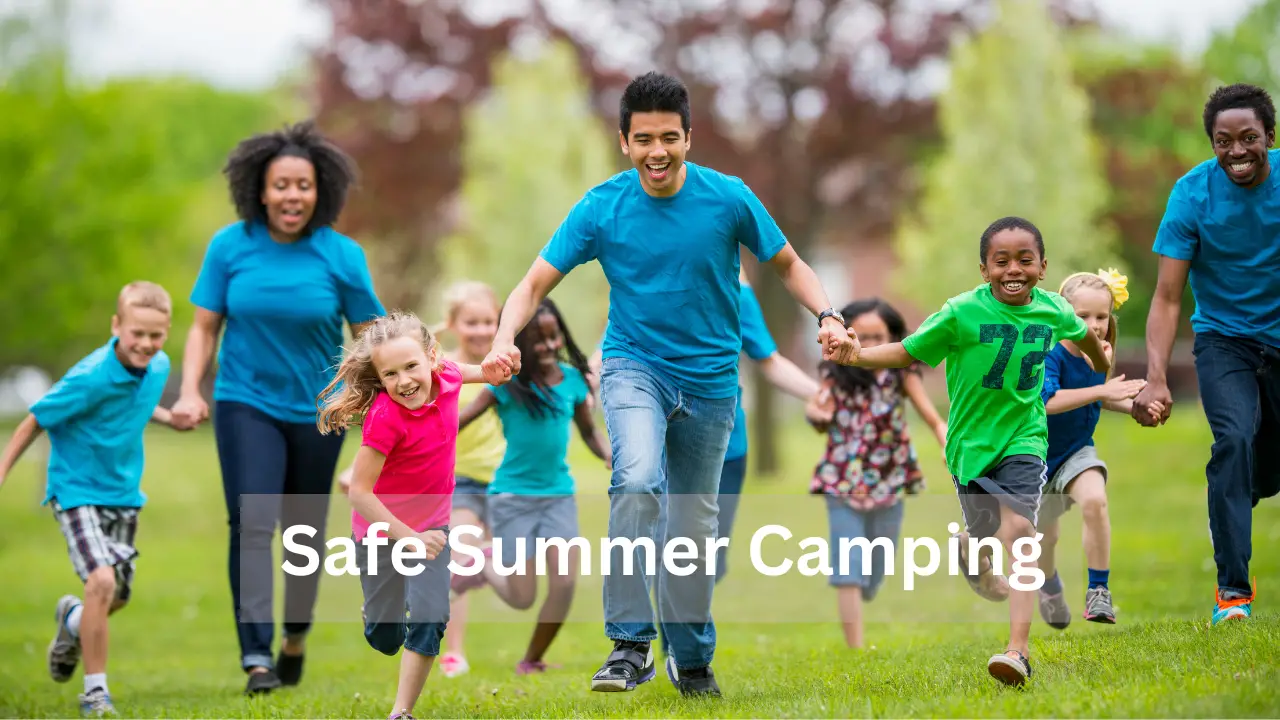 According to the American Academy of Pediatrics, one of the factors to consider before choosing a summer camp for your child is their personality, age, and interests. The American Camp Association reiterates the importance of a nurturing and safe environment. Where possible, hold discussions with the camp staff members and find out about their policy for:
Handling illnesses and injuries

The staff-child ratio

Swimming safety

Whether they accommodate children with special needs
Here are summer camp safety tips to help you understand how to keep your child safe during camp.
Pack all their Medication
If your child takes prescription medication as needed or daily, provide enough to last the entire camping session. Suppose they take specific medication such as EpiPen in case of an allergic reaction. Share the information with camp staff. Doing so allows the camp staff to bring them along when they leave for a hike or an adventure trip. If your child has health needs consult their pediatrician to get a clean bill of health before sending them to summer camp. 
Teach Your Children About Fire Safety
Campfires are an essential part of a summer camp experience. However, campers should beware of fire safety practices at all times to avoid forest fires and burns. Campers should only start a fire with adult supervision. Camp supervisors should always keep the area around the fire free of hazards. Further, the camp should have enough fire extinguishers to manage emergencies and a first aid kit to help reduce the severity of injuries.
Have them Wear Insect Repellent
Insect repellent prevents uncomfortable and itchy insect bites. If the camper is joining an insect-prone summer camp, ensure they have enough repellent to keep the insects at bay. Teach your children about insects such as ticks. Camp counselors should also offer insect checks every time after outdoor activity.
Wear Sunscreen
Sunburns can increase the risk of developing skin cancer in the future. If your child will spend lots of time outdoors, pack enough SPF 15 or higher sunscreen. Ensure the child understands how and when to apply sunscreen. 
Practice Water Safety
Water safety routines are critical in keeping kids safe during summer camp. Start by enrolling your child in swimming lessons before signing up for summer camp. Children should never enter the water without a camp lifeguard or counselor. Children who are not experienced swimmers must wear life jackets every time. They should always wear life jackets when boating, rafting, or canoeing activities during the camping trip. Campers should avoid drinking water from natural sources like streams, lakes, or ponds. 
Identify Dangerous Animals and Plants
Spending time in nature can be beneficial for your child. However, some flora and fauna found in nature can be dangerous. It is crucial to teach children about dangerous animals and plants before they leave for summer camp. 
Organize an adventure hike for your family members. Use that opportunity to teach children about some of the dangerous plants they should not touch, such as poison ivy. Camp supervisors should watch out for the children during camp trips to ensure they don't ingest plants. Campers should never engage with or touch animals around their camp. 
Evade Heat-related Sickness
Heat-related sickness includes dehydration, heatstroke, and exhaustion. Campers should drink enough water daily and carry a water bottle during outdoor activities. Supervisors should ensure children wear light clothing during hot weather. Strenuous activities should be slated for the morning session or late afternoon when the temperatures are bearable. Campers should remain indoors during the hottest time of the day to avoid exposure to direct sun and overheating.
Furnish Your Child with Health and Safety Rules
Prepare safety guidelines your child should follow while at the best summer camp in Switzerland. Remind them to be conscious of their surroundings and to ensure they are in the presence of at least two adults always. Let them understand where, when, and with whom they can safely be. Test your children to determine their understanding of the rules and adjust them accordingly to ensure they are easy to follow. Common rules include:
Wear a whistle always: sometimes campers may wander and get lost at camp. This is where a whistle comes in handy. Lost campers can blow a whistle to help rescuers find them fast.

Avoid eating inside the tent: Tents are usually small. By eating inside the tent, campers risk attracting rodents and other wild animals, making it unsafe for your child's safety and wellbeing. 

Wash your hands regularly with soap and running water: hand washing is crucial for hygiene and keeping diseases at bay. Campers can use hand sanitizer during outdoor activities like hiking. Regular handwashing is one of the most effective methods used during the pandemic to prevent infections. You can use it to maintain your child's health. 

Respect other camper's property: ensure your child understands the importance of respecting people's possessions before enrolling them in summer camp. 
Wear Shoes All the Time
While campers can wear flip-flops inside the campsite, they are not ideal for outdoor activities. Children should wear well-fitting closed shoes while outdoors to protect their feet from animal bites and thorns injuries. 
Stay Away from Camp Tools
Campers should avoid dangerous tools such as knives and axes. Some summer camps provide safe tools for campers, such as shovels and pails, to keep them busy.
Shower Regularly
Remind your child to shower and change clothes daily to avoid skin infections. Campers should always shower after a day of outdoor camping activities before retiring to bed. 
Ensure your Child is Immunized
Every camper should have up-to-date immunizations as stipulated by the CDC.
Assess the Child's readiness to go to Summer Camp
Are you considering an overnight summer camp for your child? Determine their preparedness to be away from other family members. While summer camp can be fun, you want your child to enjoy the experience in a good state of mind. Suppose the child appears anxious. You can have people who have attended camp before share their experiences with them. Such conversations assure children of their safety and wellness at the camp. 
Finally
Many children look forward to camping during the summer break. As a parent, knowing your child is in a safe environment gives you peace of mind. Use the tips in this article as a guiding principle to determine and guarantee your child's safety during summer camping.
FAQ: How to keep your Kids Safe During Summer Camping?
Q1: What are some important things to keep in mind when camping with kids during the summer?
A: It's important to consider factors such as weather conditions, location, and any potential hazards in the area. You should also ensure that you have enough food, water, and supplies to keep everyone safe and comfortable throughout the trip.
Q2: What kind of gear should I bring for my kids when camping during the summer?
A: You should bring appropriate clothing for the weather, such as hats, sunscreen, and bug spray. Additionally, you should have camping gear like sleeping bags, tents, and portable toilets.
Q3: How do I ensure that my kids stay hydrated during the summer camping trip?
A: You should encourage your kids to drink plenty of water and electrolyte-rich fluids, such as sports drinks. Bring enough water for the entire trip and make sure it is stored safely.
Q4: What are some ways to protect my kids from insect bites during the summer camping trip?
A: You should use insect repellent and wear long-sleeved clothing when possible. Additionally, you can use mesh netting to cover tents and sleeping areas to keep insects away.
Q5: How can I ensure that my kids stay safe around campfires during the summer camping trip?
A: You should establish clear rules about campfire safety, such as not leaving the fire unattended and keeping a safe distance from the flames. You should also ensure that everyone knows how to extinguish a fire properly.
Q6: How do I keep my kids safe while swimming in lakes or rivers during the summer camping trip?
A: You should make sure that your kids are supervised while swimming and that they wear appropriate safety gear such as life jackets. Additionally, you should ensure that everyone knows the proper swimming techniques and avoid swimming in dangerous areas.
Q7: What should I do if my child gets lost during the summer camping trip?
A: You should establish a clear plan for what to do in case of an emergency, including getting lost. Make sure that your child knows how to contact you and where to go if they become separated. You should also consider using GPS tracking devices or walkie-talkies to stay in communication with your child.
Q8: How do I protect my kids from sunburn during the summer camping trip?
A: You should encourage your kids to wear hats and protective clothing, use sunscreen with a high SPF, and avoid being in the sun during peak hours. Make sure to reapply sunscreen throughout the day.
Q9: What should I do if my child gets sick during the summer camping trip?
A: You should bring a first-aid kit and any necessary medication. If your child becomes seriously ill or injured, seek medical attention immediately. Additionally, it's important to have a plan in case of emergency and to have a way to contact emergency services if needed.