Are you looking for lesser-known facts about Denmark? Here is a collection of interesting and fun facts about Denmark which You've Never Heard Before as well as you can also read general information about Denmark such as about culture, history, government rule, etc.Denmark is a country located in Scandinavia, Northern Europe. Its land only meets Germany, while the North Sea and Baltic Sea separate it from Sweden.
The country is spread over thousands of islands on the Jutland Peninsula. This country is small in size but its maritime boundary is very long, about 7,138 km. Denmark is mostly a flat country and the place with a maximum height above sea level is only 180 meters high. The Faroe Islands and Greenland are subordinate to Denmark. This country of Europe is known throughout the world due to its honesty of Denmark. There are some things about Denmark that you do not know. Today we are going to tell you the interesting facts related to Denmark.
General facts about Denmark
Total population – 5.75 million (57.5 lakhs)-2017
Highest Mountain -Himmelbjerget 147 m (482 ft)
Total Area –42,933 km²
Largest Lake – Lake Esrum
Currency – Danish krone
National Song – "Der er et yndigt land"
Capital – Copenhagen
National Animal-Mute Swan
National Day-June 5
Amazing Interesting Facts About Denmark
1.Copenhagen is the capital of Denmark and has a bigger number of cycles than the population here.
Copenhagen, the capital of Denmark, is very beautiful. Tourists come from far and wide to see this city. The view of the colorful city at night is worth seeing. The Vesterbro district here had the oldest 'Sex Shop' in the world. There are fantastic cafes and boutiques which are famous all over the world.Along with this, there is also no shortage of tattoo parlors and adult stores. The Amusement Park called Tivoli Garden is popular all over the world. People dance and sing and have a lot of fun in the hip bars. At first glance, the place seems like a fairy tale. The colorful buildings are its specialties, whose reflection in the lake water looks even more beautiful.
Watch Beautiful Copenhagen

Tourists especially come to see house number 67. The Viking Ship Museum is worth seeing. This open museum is spread over 106 acres.Maybe you do not know Denmark is a European country whose Border only meets Germany. Strangely, there is a law in Denmark that you can not burn the flag of any country, only you can burn the flag of Denmark.
2.Denmark comes in five countries of the world where the least corruption. The remaining four countries are – New Zealand, Finland, Sweden, and Norway.
3.According to Danish law, you can not keep your child's name according to your interest. The government has given a list of 7000 names, from which you will have to name your child.
4.Ban on wearing the burqa in public places in Denmark
In Denmark, wearing Islamic masks is banned across public faces. The country's parliament passed a law related to it. With this, Denmark became the newest the country in Europe to hold such a ban.Under the law, a fine of 1,000 kronor ($ 156, 134 euros) for wearing a burqa or mask in a public place. A fine of up to 10,000 kronor for a second violation.
5.Shocking Survey about Denmark People
In 2011, a survey was conducted in Denmark which revealed that about 17% of the people there prefer sex with animals.After this, the government there set a fee for this. Which was between 8 and 17 dollars. These fees are based on animals.This is a legal practice in Denmark but only as long as the animal does not suffer.
6.Denmark's height is very low from sea level. The height of the highest mountain in Denmark is just 150 meters.
Himmelbjerget also is known as The Mountain of Heaven is a Mountain situated between Ry and Silkeborg, is the highest point of Denmark with an altitude of 482 ft.
7.Vodka bottle worth 1.3-million euros stolen from danish bar(world's most expensive vodka bottle)
The world's most expensive vodka bottle has been stolen at a bar in the town of Copenhagen, Denmark.The value of which is being said to be $1.3 million (one million euro,9 crores). This bottle made of gold and silver was stolen from Vesterbro's Cafe 33 on Tuesday night, RT.com reported.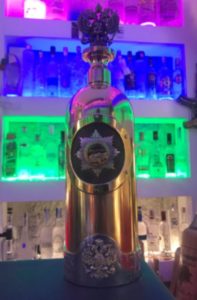 According to The Local, this vodka bottle is made from 3 kg gold and 3 kg silver and the leather straps of the 1912 Monte Carlo rally car are fitted. Not only this, but this bottle has also been used in the TV series 'House of Cards'.
8.Billund City where homes look like a toy in denmark
Billund (Denmark) is a city where you will see the design of most buildings, parks, etc. as a toy.
Perhaps this is why Billund has been called the 'hometown of toys'.Lego is also basically made here. Recently, a house has been built in Billund, which is exactly like Lego.
Watch Lego House Video

This Lego house is named 'Home of the Brick'. There is a lot for the children as well as the elders. Its construction started in 2014. It is designed by a Danish architect Bayark Engels.
9.Dragsholm Slot, Most Haunted places in Denmark
This place located in Denmark, about which people say that prisoners were kept tied up at this place.
The prisoners were tortured so much that many prisoners had died due to torture. Due to such ruthlessness, the souls of those prisoners wander.Due to this fear, no one goes here even today.
10.You may not know that Greenland is legally owned by Denmark.
If we talk about Greenland then it is the world's largest island. It is spread over 2.166 million km², meaning that it is 50 times more than Denmark.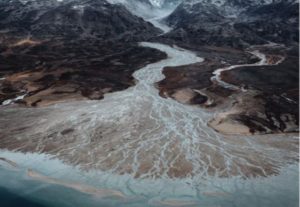 America president donald trump wants to buy greenland
Greenland is an autonomous region of Denmark.US President wants to buy Greenland. According to reports in the US media, Trump has asked his advisers whether this is possible. According to The Wall Street Journal, Trump wants to buy Greenland, part of Denmark's self-state, which is covered with snow for the maximum time.
Greenland, with a population of 57 thousand, is an island spread over 2.166 million km² (7.72 lakh) square miles. Trump wants to negotiate with the Prime Minister Met to buy Greenland. But the Prime Minister Met rejects Trump offer.
11.Pigs are More than 3 times the number of people living in Denmark.Because here Meat of pigs is very much liked.
12.95% of Denmark's population know swimming because swimming taught in school since childhood.there is a swimming course for swimming in schools.
13.Fat tax' to reduce obesity in Denmark
Denmark has become the first country in Europe and perhaps the first in the world, where saturated fat has been taxed. Before this, a tax named Sin was also imposed on sweets like soda and candy.
The people of Denmark have to pay a price of two and a quarter euros per kilogram on all substances with more than 2.3% fat( about Rs 144 more). 9 cents on a packet of chips, 21 cents on a small packet of butter, and more than 30 cents on a hamburger.
The Danish government says that saturated fat (cream, butter, etc.) is the main cause of heart diseases and cancer. The government hopes that by imposing taxes,the problem of obesity will be reduced and the life of citizens will be prolonged. Another important thing in this whole matter is that the government wants to save expenses related to the treatment of diseases caused by obesity.
14.Denmark's capital has more cycles than the population of people.
15.Whale hunt turns sea red with blood
A tradition is played on the Faroe Islands of Denmark. This tradition is celebrated during the festival named GrindaDrap.Around 800 whale and dolphin fishes are killed every year during this period. The most surprising thing is that no one opposes this bloody tradition. This tradition has been for 435 years.
Watch Video
People living on Faroe Island say that this tradition has been played on this island since the year 1584. In Denmark, it is illegal to hunt whales, but no such rule applies on this Faroe Island. That is why people hunt whales in the name of tradition.A Danish Foreign Ministry spokesman said that hunting whale fishes are a major part of the lives of the people of Faroe Island, which is internationally recognized.
16. Know why denmark is one of the happiest countries in the-world
Denmark is one of the three happiest countries in the world in the World Happiness Index 2018 list. Denmark has been retained for the seventh time in this list.So what is it in this country that keeps it so happy?
Many experts believe that the culture is behind happy Denmark. There is a friendly atmosphere. Experts say that there is an atmosphere of 'hygge'.Which is also called Fun in English. Friendly behavior is found in the people.
Which is important to keep everyone healthy, reduce stress and keep everyone happy. But this is not the only reason that Denmark is one of the happiest countries in the world.
The government has the biggest hand in addressing most of the concerns of the people. People here get free education and free treatment. The pension system is one of the best in the world. But there is also one thing that is the highest tax rate in the world.People happily pay tax. This is because they believe that more tax creates a better society. This is why people have very few reasons to worry. Due to which people in Denmark are very happy.
17.Among the current countries, the flag of Denmark is the oldest, which was created in 1219.
18.In the 10th century, King Harald of Denmark accepted Christianity and made Christianization of entire Denmark. King Harald ruled from 958 AD to 986 AD.
19.King Harald's full name was Harald Bluetooth, the name of the Bluetooth(in the mobile device) was named after him.
20.In Denmark, more than 1100 names go to government officials every year, out of which 15 to 20 percent are rejected.
21.Relation between human and it's faithful dog is 11500 years old
Researchers at the University of Copenhagen and University College London in Denmark reported that humans started dog breeding in northeast Jordan 14,000 years ago. However, it is not yet clear whether this happened accidentally or for a specific purpose.According to this study, humans started living with dogs about 11,500 years ago. Not only this, the dog's tremendous ability to smell was recognized and started hunting with him.
22.Do you know that there is a building in the world whose walls generate electricity automatically?
In fact, there is a school in Copenhagen, the capital of Denmark, in which 12 thousand solar panels have been fitted. The advantage is that the annual electricity supply of the school is done through these solar panels. Let's say that Copenhagen is already in Green City.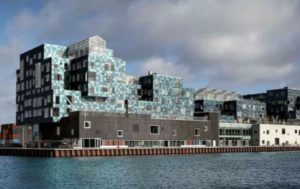 Let us tell you that Copenhagen is already striving to become a carbon-free city and has done many similar works in the past and now through this solar building, it has done a great job once again and has inspired other cities too. The school is covered by 12,000 solar panels.It is the first such school in the world. The solar plants at the school cover an area of more than 65,000 square feet. According to the developers of this solar panel, it is the world's largest installation of its kind.
23.Denmark government giving holiday to couples for kids
The Danish government is concerned that its population is not growing as fast as it should. For this reason, advertisements have been placed in many places in Denmark to have children, so that they focus more on their partners than work and contribute to increasing the population.
24.One of the best universities in Denmark is the University of Copenhagen, which ranks 45th in the QS World ranking. The specialty of this university is that in addition to the Danish language, many of the best courses are also conducted in German and English.
25.Copenhagen, the capital of Denmark, has a mosque where women do all the work. This mosque has been started by a woman named Sherin Khankan. Sherin's father is Syrian Muslim and mother is Christian. This mosque has been named Maryam.
26.People are happy and the life rate is 77 years (men) and 81 years (women). Fisheries have a major contribution to the economy here. Apart from agriculture and animal husbandry, food, chemicals, textiles, metallurgy, and shipping are the major industries. The main products are beer, paper, and wood.
27.Great People
Let me tell you historical facts about Denmark, During the Second World War, it was the Danish people who gave the message of national unity to the world by saving the lives of the Jews from the Nazis.
Jews arrived in Denmark in 1814. He also got employment and according to the constitution of the country, in 1849 he was also given citizenship of Denmark,equal rights. Germany occupied Denmark in 1940. Despite this, the government said that it had no problem with the Jews.
The Danish government had also rejected a German appeal that not a single Jew be allowed to live in Denmark.
On 1 October, the Nazis evicted 7,000 Jews. Many people were taken into custody. This led the Nazis to think that this could provoke rebellion in the Danish public.so that, some 500 Jews were deported, the remainder being transported to Sweden. After some time the Nazis weakened. The war also ended. The Jews were called back by passing a resolution. When they returned, they were surprised to see that their houses were safe. He was supervised by neighbors and friends.
28.Weddings island aeroe denmark
A small island teasing Europe's strict rules for marriage is becoming a worldwide wedding destination. Weddings on the island of Aeroe, Denmark are recognized worldwide and thousands of people come every year to get married.
The small Aeroe(Årø) island spans 88 square kilometers and has three small towns.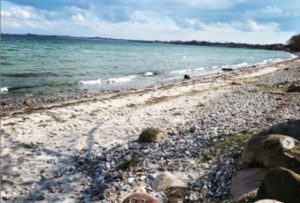 What to say about natural beauty.There is also the world's largest solar power plant on the island of Aeroe(Årø). Here a large part of the need of the entire island is found in the form of solar energy and wind energy mills are also installed.
29.Crazy Couple
Egypt denmark couples nude photo at giza pyramid creates uproar in egypt.A Danish photographer sparked outrage in Egypt after posting a photo of himself posing for sex with a woman atop the Great Pyramid.Andreas HVID posted a clear picture on its website and it was also featured in a video posted on YouTube.It shows him and the unknown woman in a sexual position on top of a famous spot.The state news agency Ahram Online reported that authorities in Egypt are under investigation.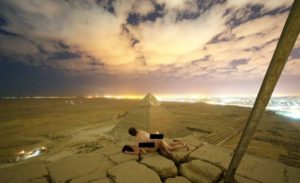 According to a CNN report, this three-minute video recorded overnight has provoked anger and caused controversy among Egyptians on social media.(soruce)
30.Lemvig Biogas – Renewable Energy and a Solid Economy
Since 1992 Lemvig Biogas is Denmark's largest biogas plant. Approximately, 75 farm slurry and waste and waste generated from industrial production are used to generate heat and electricity. It is economically beneficial for both heat-consuming plants and families. Apart from this, there are some minor benefits related to this, such as a reduction in polluting things and reduction in emission of greenhouse gases.More than 21 million kilowatt-hours of electricity is generated per year from the biogas generated. This electricity is sold in the local grid.
31.If we talk about agriculture in Denmark, the best crop in Europe is produced in Denmark.
Cereals (such as barley, oats, wheat) are grown here and pigs, goats and horses are reared here.
The crop yield is the highest in Europe while the level of agricultural education is also very high. Fisheries also contribute a lot to the economy.
32.Stand between two clashing seas at skagen city in denmark
To enjoy this view, you will have to travel to the main city of Denmark. The Skagerrak flowing in the North Sea of Skagen city and the Kattegat flowing in the Baltic Sea, when both seas collide each other, the view is worth seeing.
This chain of the collision between these two beaches has been going on for thousands of years. Thousands of tourists gather together to enjoy this wonderful sight,but during this time swimming is not allowed.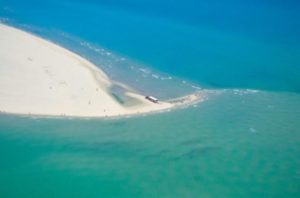 Skagen is a popular city in Denmark. The city is famous worldwide for its beauty and serene atmosphere. Skagen is always one of the favorite holiday destinations of tourists due to its beautiful beaches. Here you can also enjoy many water games.
34.Christiansborg Palace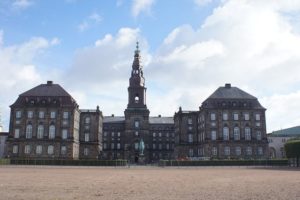 This historic palace, about 800 years old, currently houses the Prime Minister's Office, the Danish Parliament, the Supreme Court, and other government offices. Some area of this palace is open for the tourist which can be seen.
35.Round Tower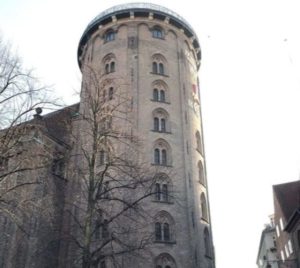 It is a 36 m height historic round tower, constructed in 1642 as an observatory by the King of the then Danish state. Later it was converted into an astrology center. Presently it is giving information about constellations and astronomy to the visitors like a museum.
36. 600 years old Amalienborg Fort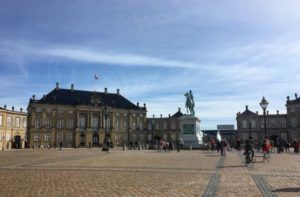 This 600-year-old fort is one of the four other important forts of Copenhagen. The fort was set on fire in 1789 and after renovation, the traditional Soldier Ceremony of the Royal Family is held here.
37.National Museum of Denmark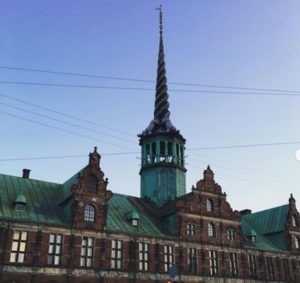 The Danish National Museum in Copenhagen is the largest cultural history museum, which includes the history of Danish and foreign cultures. Here you can learn the rich history of Denmark. The heritage of this place reflects the specialty of the architecture of ancient times.(source)
38.The bridge
The people of Sweden call it Öresundsbron and the people of Denmark call it Øresundsbroen. Many people in the world know it simply as 'The Bridge'.The name is derived from the Nordic Noir drama which has won several awards, which has been staged in over 100 countries.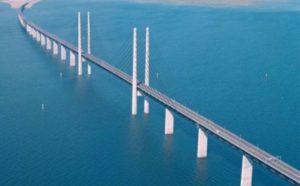 This 82 thousand ton huge bridge rests on two metal poles 204 meters long.It has a length of 16 kilometers including the tunnel and is one of the largest bridges in Europe. The bridge connects Malmö, Sweden's third-largest city, to Copenhagen, the capital of Denmark.
If you know any new things about Denmark , then definitely tell through the comments so that other people can read, thanks.