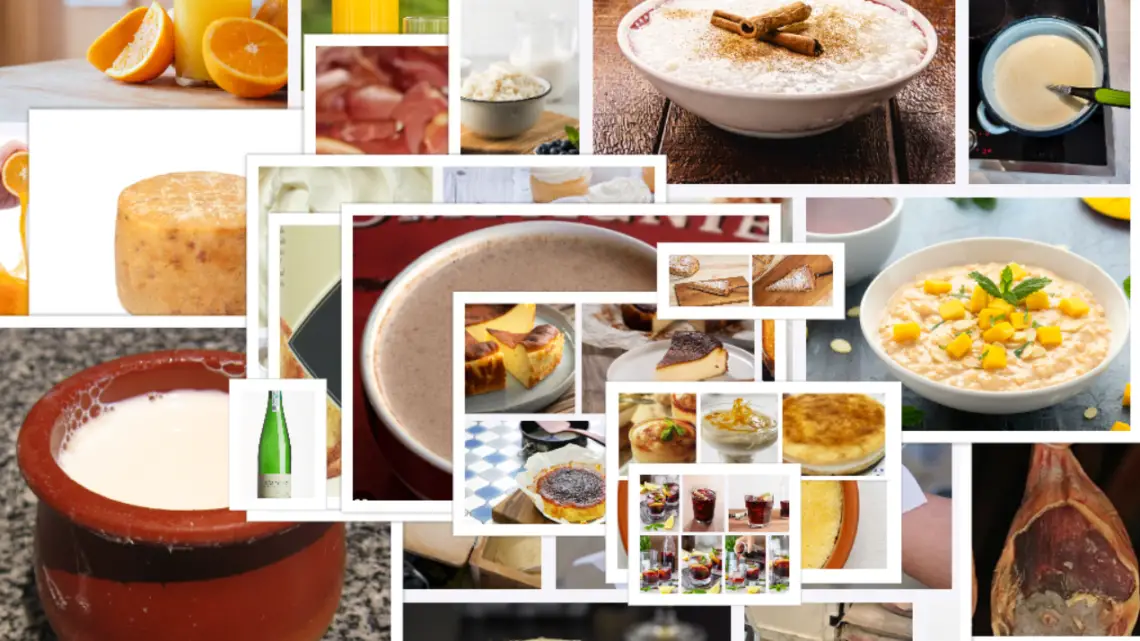 Best Famous Basque Food | All About Basque Cuisine
19th April 2023
Welcome to our blog on the Best Famous Basque Food! Basque cuisine is a unique and vibrant culinary tradition that originates from the Basque Country, an autonomous region in Spain and France. It is renowned for its bold flavors, fresh ingredients, and rich cultural heritage.
In this blog, we will explore everything you need to know about Basque cuisine, including its history, signature dishes, and local specialties. From pintxos to seafood stews, Basque cuisine is sure to delight your taste buds and satisfy your curiosity about this fascinating culinary tradition. So join us as we delve into the world of Basque food and discover the Best Famous Basque Food!
Famous Basque Dishes
Basque cuisine is known for its unique flavors and techniques that have been developed over centuries in the Basque Country, an autonomous community located in northern Spain and southwestern France. Here are 10 famous Basque dishes:
History Of Basque Food
Basque cuisine is known for its unique flavors and ingredients, and has a rich and varied history that spans centuries. The Basque Country is located in the northern part of Spain and the southwestern part of France, and is known for its rugged coastline, fertile valleys, and mountainous terrain. The region's geography and climate have played a significant role in shaping its cuisine, which is characterized by fresh, locally sourced ingredients and hearty, flavorful dishes.
The Basques have a long history of fishing, farming, and hunting, and many of their traditional dishes are based on these activities. Fish and seafood are staples of the Basque diet, and the region's coastline provides an abundant supply of fresh seafood such as cod, hake, and sea bass. Inland, the Basques raise sheep and cattle, which provide meat and dairy products like cheese and butter. The Basques are also known for their love of game, including wild boar, rabbit, and quail.
One of the most famous dishes in Basque cuisine is pintxos, which are small, bite-sized snacks that are often served in bars and taverns. Pintxos can be made with a wide variety of ingredients, including seafood, meats, vegetables, and cheeses, and are often served on top of a slice of bread or a skewer.
Another popular Basque dish is bacalao al pil-pil, which is made with salted cod, olive oil, garlic, and chili peppers. The dish is cooked slowly over low heat, allowing the flavors to blend together and creating a rich, creamy sauce.
Other traditional Basque dishes include marmitako, a hearty fish stew made with potatoes and peppers; talo, a type of cornbread that is often served with chorizo or cheese; and txangurro, a crab dish that is often served as a starter or a main course.
In recent years, Basque cuisine has gained international recognition and has become increasingly popular among food lovers around the world. The region is home to a number of Michelin-starred restaurants, and Basque chefs are known for their innovative techniques and creative use of local ingredients. Today, Basque cuisine continues to evolve and grow, while remaining true to its rich culinary heritage.
Basque Food Dessert
Basque cuisine has a rich tradition of desserts, with many delicious options to choose from. Here are some popular Basque desserts:
Gâteau Basque – This is a traditional Basque cake that features a buttery crust filled with a rich pastry cream or jam. It is often served as a dessert or with coffee for an afternoon snack.
Pantxineta – This is another Basque pastry that features puff pastry filled with a sweet almond cream. It is often served for special occasions, such as weddings and holidays.
Intxaursaltsa – This is a traditional Basque dessert that features walnuts cooked in a syrup made from honey and orange peel. It is typically served cold and is a perfect dessert for a hot summer day.
Idiazabal Cheese with Quince Paste – This is a simple but delicious dessert that features slices of Idiazabal cheese served with a dollop of quince paste. The combination of the salty cheese and the sweet paste is a perfect balance of flavors.
Torrijas – This is a Basque version of French toast that is typically served during Easter. It features slices of bread soaked in milk, sugar, and cinnamon, and then fried until golden brown.
These are just a few of the delicious desserts that are part of Basque cuisine. They are a perfect way to end a meal or to enjoy as an afternoon snack with a cup of coffee or tea.
Related Post
Traditional Basque breakfast
A traditional Basque breakfast typically consists of simple, wholesome ingredients that are locally sourced and easy to prepare. Here are some examples of what a typical Basque breakfast might include:
Bread: Basque bread, or "pan de pueblo," is a staple of the local diet and is often served at breakfast. The bread is usually made with flour, salt, and water, and has a rustic, hearty flavor.
Jamón: Ham, or "jamón," is a popular breakfast food in the Basque Country. The ham is typically thinly sliced and served with bread or as part of a sandwich.
Cheese: Basque cheese, such as Idiazabal or Roncal, is also a common breakfast food. The cheese is often served with bread or as part of a sandwich.
Coffee or tea: Coffee, or "café," is a popular morning beverage in the Basque Country. Tea, or "té," is also available and is typically served with milk.
Freshly squeezed orange juice: Freshly squeezed orange juice, or "zumo de naranja," is a refreshing and healthy way to start the day.
Basque-style scrambled eggs: A popular Basque breakfast dish is scrambled eggs, or "huevos revueltos," made with peppers, onions, and sometimes chorizo.
Pastries: Basque pastries, such as croissants or pain au chocolat, are also available and are often enjoyed with coffee or tea.
Whether you prefer a simple meal of bread and cheese or a more elaborate breakfast dish, there is something for everyone in Basque cuisine.
More Post
Basque Vegetarian Food
Basque cuisine is traditionally quite meat-centric, but there are still plenty of delicious vegetarian options available for those who prefer plant-based meals. Here are some examples of vegetarian dishes that you can find in the Basque Country:
Pintxos: Many pintxos bars offer vegetarian options, such as pintxos made with grilled vegetables, cheese, or mushrooms.
Goxua: This traditional Basque dessert is vegetarian and consists of sponge cake, cream, and caramel sauce.
Vegetable stew: Vegetable stews, or "menestras," are a popular Basque dish and can be made with a variety of seasonal vegetables.
Talo: This traditional Basque cornbread can be filled with a variety of vegetarian toppings, such as cheese, tomato, and roasted peppers.
Gazpacho: This cold soup is made with tomatoes, cucumbers, peppers, and bread and is a refreshing vegetarian option during the summer months.
Basque cheese: Basque cheese, such as Idiazabal or Roncal, is a delicious vegetarian option and can be enjoyed on its own or with bread.
Patatas bravas: This classic Spanish dish can be found in many Basque pintxos bars and consists of fried potatoes with a spicy tomato sauce.
These are just a few examples of the many vegetarian dishes that are available in the Basque Country. With its emphasis on fresh, local ingredients, Basque cuisine is sure to have something to offer vegetarians and meat-eaters alike.
Hello,My name is Aparna Patel,I'm a Travel Blogger and Photographer who travel the world full-time with my hubby.I like to share my travel experience.