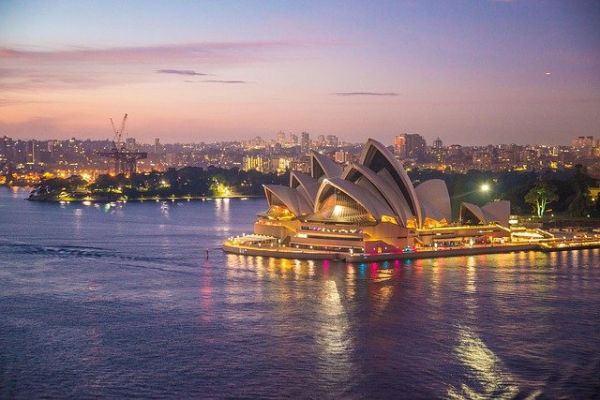 Why Should You Hire a Private Rental Boat in Sydney
9th November 2020
Sydney ranks as the world's third most liveable city, and sailing past iconic attractions like the Sydney Opera House is the best way to enjoy the Emerald City.
With a foreshore perimeter of about 300 km, Sydney Harbour is indeed a national treasure. From the Harbour to Lake Illawarra, the state capital presents an array of exuberant boating opportunities.
You can make the most of the white beaches and superb climate with a boat for hire in Sydney, an epitome of luxury that the Harbour City is all about. Here are some of the top factors that will convince you to hire a private rental boat for finishing your Sydney tour with everlasting memories. 
A Variety of Boat Styles
Private rental boats come with superb options, ranging from the super-luxury yacht, catamaran, pontoon to fishing boats. The boat you choose depends on your requirements, including the occasion you wish to celebrate, boat capacity, and budget.
Some of Sydney's top boat rentals offer nearly 140 varieties in the fleet, including powerboats and sailboats.
Best Way to Celebrate Private Events
About 15% of Sydneysiders spend over $60,000 on their perfect wedding. And nearly 90% consider the venue as the most expensive part of the celebrations. However, an online search for a boat for hire in Sydney can show you an economical solution if you are tight on the budget.
Whether it's a birthday party or an Aussie BBQ gathering you plan on a boat, you can have an excellent time with your loved ones in the city's picturesque backdrop.
Best Way to Celebrate Popular Australian Events
One of Aussie's crucial public holidays is Australia Day, which falls on January 26th. While Sydneysiders celebrate the day with great pomp and show, it is best to base yourself at the Sydney Harbour, where most of the action happens. From the iconic Ferrython to the Australia Day Concert, you can peacefully enjoy the splendid celebrations on a private rental boat without fighting for a spot in the crowds. 
And, it's not only Australia Day; hiring a boat can make your Christmas, New Year, or Boxing Day celebrations a super luxurious experience.
Exploring Sydney While Enjoying Quality Time with Family and Friends
Renting a boat to spend quality time with your loved ones is the most opulent way to impress them. But that's not a reason to miss out on the unexplored avenues the capital city presents around the harbour area.
While you host splendid celebrations, your luxury boat can reach sights like Taylors Bay and Milk Beach to see up close, which is not possible otherwise. 
Private Rental Boats Present Excellent Offerings
With American-style barbecue winning fans in the capital city, Sydneysiders can't get enough of the world-famous, slow-cooked Texan BBQ. On the other hand, the country is the 5th largest exporter of wine, with the exports growing by 3% last year.
With the city presenting such world-class offerings, private rental boats are no exception. You can enjoy world-class resources from the finest wines, lip-smacking BBQs to casual buffets, with sophisticated catering on the vessel. 
According to the NSW Maritime, if the onboard members on a recreational vessel belong to the same family, they need not maintain 4 square metre space. If you plan a special occasion with your pals, hire a private rental boat for a luxurious experience while you enjoy the gorgeous Sydney Harbour.
Hello,My name is Aparna Patel,I'm a Travel Blogger and Photographer who travel the world full-time with my hubby.I like to share my travel experience.