Sydney's ageing population increased by 31 percent from 2004 to 2014, and nearly half the city's population believes that their neighbourhoods don't cater to retirees. That's one of the reasons giving rise to retirement villages in Sydney. A retirement village provides accommodations to retirees aged 55 and above in a safe, beautiful, and accessible community. 
You can also stay one of 670 properties registered with NSW Fair Trading to enjoy your retirement. If you are apprehensive about choosing the right one, here are some useful things to check.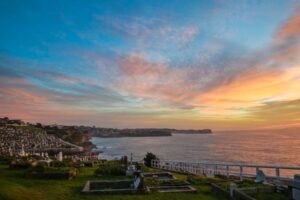 Know About Your Rights
Even before you start a quest for a retirement village in Sydney, don't forget to understand your rights and obligations for embracing this new living. You have the right to choose a facility that offers safe accommodations, free from intimidation or harassment. Ask if they offer enough privacy and allow financial decision-making to their residents. 
NSW's retirement villages have to respond within a reasonable time if you make any repair or maintenance request. They must have trained staff and follow ethical practices. And if the village is a part of strata scheme, it has to follow the respective by-laws.
Check the Pricing
When scoping the retirement villages in Sydney, don't ignore the pricing factor. It may include the unit's cost plus service fees to cover your meals, medical assistance, maintenance, heavy laundry, and utility costs. No stamp duty is payable in Sydney, but you may have to account for ongoing expenses even after vacating the unit. 
According to real estate experts, the average entry fees for a 2-bedroom unit may range from $200,000 to $400,000 in typical locations. In comparison, it can go up to $ 2 million in affluent Sydney locations like Peakhurst, Double Bay, Dover Heights, etc.
Convenient Location
NSW has the highest number of residents in retirement villages. Yet, you may face difficulties when finding the most appropriate location. Start by determining your preferences. 
If you wish to live in a peaceful, natural setting, choose Eastern suburban areas like Peakhurst, Waverley, Little Bay, Bondi Beach, Woollahra, etc. For sophisticated living in a popular location, choose retirement villages in Belrose, Bramblewood, etc. 
Choose the Amenities You Need
Before making this selection, determine how you want to spend your post-retirement life. Whether you wish to stay close to your family or looking for a property offering ample outdoor activities, your choice matters the most. 
Facilities like swimming pools, social lounge, restaurants, cafes, etc. can make living easier and more enjoyable. Since you'll downsize your living with this option, you'll get more time to pursue your hobbies with lesser maintenance tasks to bother you. 
Ask about the amenities and see if they fit your budget. If you need medical help and care, don't forget to check the facilities available. Some retirement villages in Sydney have partnerships with well-known care service providers for catering to your medical needs. This ensures complete care without affecting your sense of independent living. 
Lastly, check the transport facilities close to the retirement village. Many properties have a minibus service with a weekly roster to plan social and shopping trips anywhere in the city. Based on these factors, you may choose a unit with open-plan and luxurious spaces for comfortable living.