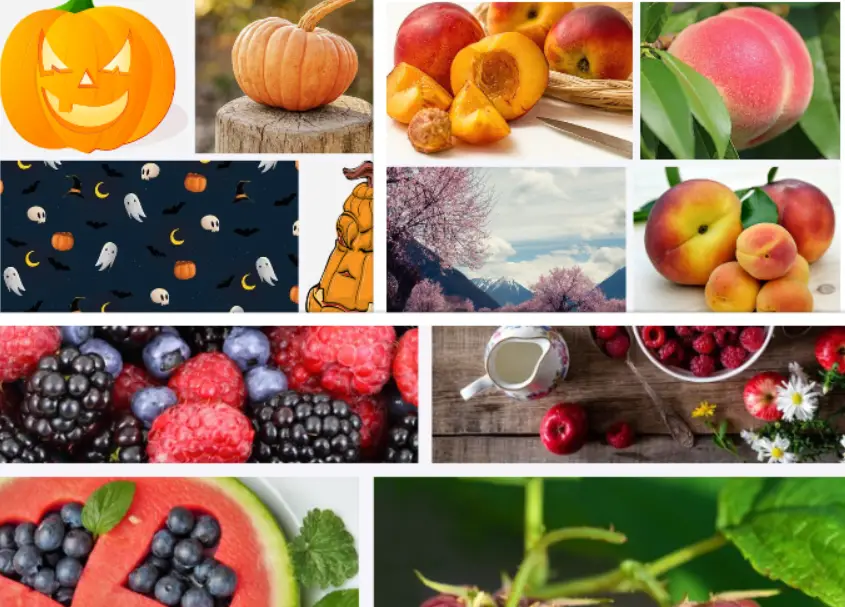 What fruit is Illinois known for? | Best Local & Delicious Illinois Fruits
8th March 2023
Illinois is known for its strong agricultural industry, which produces a wide variety of fruits and vegetables. But what fruit is Illinois particularly known for? In this blog post, we'll explore the answer to that question and take a look at some of the best local and delicious Illinois fruits.
From juicy peaches to tart cherries, Illinois has a lot to offer when it comes to fresh, flavorful produce. Whether you're a local looking to explore what your state has to offer or a visitor curious about the flavors of Illinois, this guide to the state's best fruits is sure to satisfy your appetite for delicious, locally grown food.
Illinois is known for growing a variety of fruits, but the most popular and widely grown fruit in the state is apples. The state produces around 50 different varieties of apples, including the famous Honeycrisp apple.
Other fruits that are commonly grown in Illinois include strawberries, blueberries, raspberries, peaches, cherries, and grapes. Illinois is also a major producer of pumpkins, which are technically a fruit.
Here's a list of some local and delicious fruits grown in Illinois:
Apples – Illinois is known for its apple production and offers a variety of different types including Honeycrisp, Gala, Fuji, and more.
Blueberries – Blueberry production is on the rise in Illinois, with several local farms offering blueberry picking in the summer.
Strawberries – Strawberry season in Illinois usually runs from late May through June, with many local farms offering strawberry picking.
Raspberries – Illinois produces both red and black raspberries, with the peak harvest season running from June through July.
Peaches – While not as widely grown as apples, peaches are still a popular fruit in Illinois with peak season running from July through September.
Grapes – Illinois has a thriving wine industry with many local wineries sourcing their grapes from local vineyards.
Pumpkins – While technically a fruit, pumpkins are a popular crop in Illinois and many local farms offer pumpkin patches in the fall.
These fruits can be found at local farmer's markets, grocery stores, or by visiting a local farm for some fun fruit picking.
Q: What fruit is Illinois known for?
A: Illinois is known for producing a wide variety of fruits, but one of its most famous crops is sweet corn. While not technically a fruit, sweet corn is a staple of Illinois agriculture and a popular summer treat for locals and visitors alike.
Q: What other fruits are popular in Illinois?
A: Illinois is also known for producing a variety of other fruits, including peaches, apples, blueberries, raspberries, strawberries, and cherries.
Q: What is the best time of year to enjoy Illinois fruits?
A: The best time to enjoy fresh Illinois fruits varies depending on the specific crop. Sweet corn is typically available in the summer months, while peaches and apples are in season in the late summer and early fall. Blueberries and raspberries are usually available in mid-summer, while strawberries are in season from May to June. Cherries are typically harvested in late May to early June.
Q: Where can I find fresh Illinois fruits?
A: Fresh Illinois fruits can be found at farmers markets, roadside stands, and grocery stores throughout the state. Many farms also offer pick-your-own fruit options, allowing visitors to pick their own fresh fruit directly from the fields.
Q: What are some popular ways to enjoy Illinois fruits?
A: Illinois fruits can be enjoyed in a variety of ways, from eating fresh to incorporating them into baked goods, jams, and other recipes. Some popular ways to enjoy Illinois fruits include making pies, cobblers, jams, and fruit salads, or simply eating them fresh as a healthy snack.
Read more