We all love a good deal. That's why words and phrases like FREE, SALE, OFF, and Buy One Get One FREE are the most powerful marketing words available.
It's probably the reason you clicked on this post. Not because you're a cheapskate who loves shopping in the bargain aisle or anything accompanied by the word CHEAPEST. That most likely happened subconsciously – because it's how we humans are wired.
Now, with regard to our daily lives, the cost of living factors high when it comes down to choosing a place to settle in. And it's not like we have much choice either, unless you're a HNWI (high net worth individual) who doesn't mind splashing the big bucks.
It all boils down to affordability – how much we can comfortably afford to live. So important is it, that cost of living has a direct effect on our overall happiness. Nobody likes to live from paycheck-to-paycheck or being stretched thin financially.
It's why tens of thousands of people have been fleeing cities like NYC and San Francisco in droves, as the cost of living here has become staggeringly high. That's particularly so following the coronavirus pandemic when many people had to deal with job losses and salary cuts, with others closing down their own establishments.
Local moving wasn't an option for most, instead opting for out-of-state moves to places that promise to stretch their dollar further.
Cost of living in America varies from one state and/or city to another. Some tend to have it all – a generally low cost of living without compromising on the quality of life.
It is these particular ones that we're highlighting in this post.
Note that these states are not necessarily the "cheapest" to live in, but the best of the cheapest, factoring in the cost of housing, food and transportation – the three largest expenses for most people – in addition to low taxes and affordable healthcare costs.
1.Iowa
Mostly stereotyped as being a farming state, Iowa is one of the cheapest places to live in the US, with some of the country's best education and healthcare options.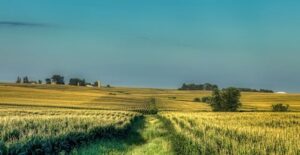 Cost of living is 10-15% lower than the national average, with transportation, utilities, and utilities all contributing to the cost savings.
2.Kansas
An ever-present in many annual lists of most affordable places to live in, the Sunflower State is famous for its low housing and transportation costs.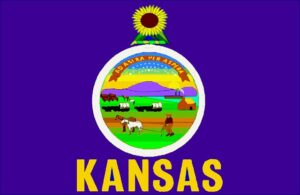 Groceries and vehicle ownership in Kansas cost 7% and 20% below the national average respectively, and gas, maintenance, and insurance are fairly cheap.
If you work remotely or basically a worker willing to relocate to Topeka, its capital, the city offers cash incentives for these groups that you can apply for.
3.Arkansas
Arkansas is a dream for outdoor lovers who can expect to pay considerably less than the national average when it comes to healthcare, transportation, utilities, and groceries.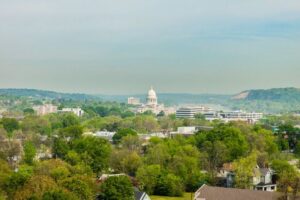 The Natural State also boasts one of the lowest property taxes in the nation.
What's more, the availability of healthy locally-grown foods on the cheap means you can dine like a king on a shoestring.
4.Missouri
With a cost of housing that stands at about 70% of the national average, Missouri has one of the most affordable housing in the US.
Healthcare, transportation, utilities, and groceries also rank lower than the national average.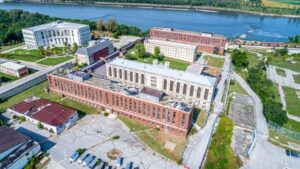 Missouri is keen to promote a healthy business environment, and it's little wonder a survey by WalletHub found small businesses in the Show-Me State to be quite resilient in the face of the 2020 recession.
5.Oklahoma
Housing in the Sooner State costs its residents 25% less than the national average, with the state ranking in the Top 5 most affordable states to live in in 2020/21.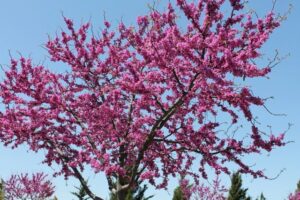 Unemployment is lower than average, and going back a little further, Oklahoma enjoyed the sixth-highest growth in personal incomes in the country from 2010 to 2015.