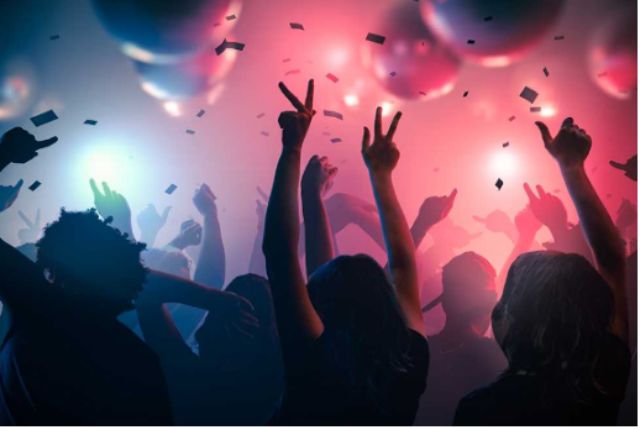 Mexico clubs five best places for dance drink and party
21st March 2020
What we all love about Mexico City is just its enchanting nightlife. The nightclubs at enchantingly exotic Mexico City are the places where you can have a party hard; enjoy rock dance, drinks and much more each and every night.
The Mexican people are popular around the world who loves to dance and have a drink till they drop, so the nightclubs in Mexico have always filled with the most a happening crowd of the city and many party fans also visit Mexico throughout the world. 
You can have a great night at a club downtown; enjoy the drinking craft cocktails at a popular spot in La Roma or you can be mesmerized with the great Experience at Puerto Vallarta Mexico nightlife. The hottest dance floors in Mexico, Champagne showers, top-rated DJs, Live music venues, only PV Nightlife in Mexico can bring you such an incredible experience. So, are you ready to know about the trendy nightlife places in Mexico for dance drink and party hard? Check out the below listed below dizzying and dazzling Mexico clubs that will let you enjoy the best nightlife to remember for the rest of your lives.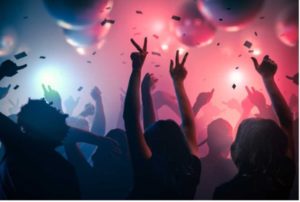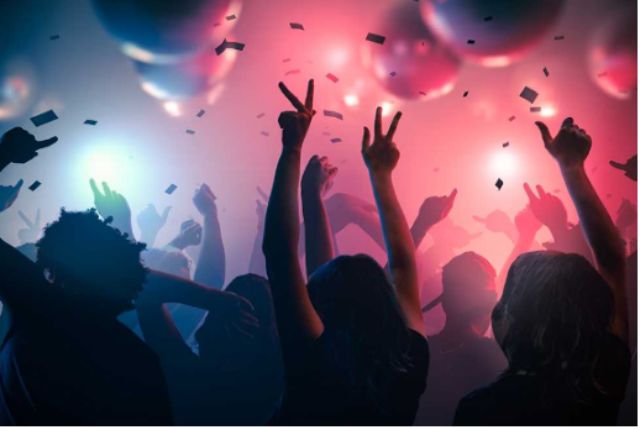 #1 Head to Mandala- To Enjoy a Perfect PV nightlife
Mandala is one of the most popular dance clubs in Puerto Vallarta This place is truly a blessing to the individuals who want to party all night. The party doesn't stop here at this two-story club until 6 am, so when other bars in Mexico are declaring the last call, your night won't even have topped. Furthermore, the dance, the stunning environment at Mandala club will leave you to want more! Mandala includes Southeast Asian designs that are perfectly blended with digital components straight out of an 80s-style computer game, leaving you wondered like you're in a totally different place that is truly out of the world.
Foreign fashionista, as well as trendy local people, visit here to forget the hectic schedules of this busy world for some time and let free to the beats of most famous DJs in Mexico available at Mandala club. In case you're searching for a new dance companion, you're certain to discover one at this extraordinary club known for having one of the steamiest dance floors in PV.
 Location: KM 9.5, Blvd. Kukulcan, Punta Cancun, Zona Hotelera, Cancún, Mexico
Timings: Available from 9:30 PM to 4 AM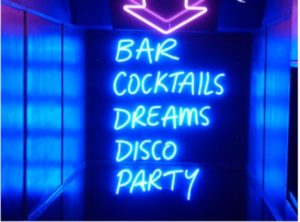 #2 El Callejón de los Rumberos
The nightlife in Guadalajara is very popular in Mexico City for its most happing nigh parties, friendly individuals, and extravagant dance nightclubs. If you are in the city right now and want an incredible night out, El Callejón de Los Rumberos in Guadalajara is one of the best dance venues for you.
Say hello to an entire diverse Latin nightlife in Guadalajara, Mexico in El Callejón de Los Rumberos. You will get to hit the dance floor with local people, influencing to Cuban music or enjoy a salsa night with your beloved friends here. Your decision to visit Mexico will become more interesting when you will discover the wide range of sumptuous cuisines made with ultimate Mexican flavours. Make sure you book for your place in this club in advance as this spot gets loaded up with people in the blink of an eye!
Location: Avandia Chapultepec Sur, Americana, Guadalajara, Jal., in Mexico
Visit Timings: 07:00 PM – 03:00 Am (Entry available from Wed. to Sat.)
 #3 Experience the Great Dance Moves at a Great Venue – MAMA RUMBA
Salsa dance aspirants and live music enthusiasts will find that Mama Rumba is one of the perfect nightclubs in Mexico City to discover a wide choice of Latin music while beating up the dance floors with salsa moves. This is the perfect destination for both the foreign fashionista as well as for locals. People looking to enjoy music all night until early morning hours, this place is for you. Mama Rumba generally remains open until, and if you are not aware of salsa dance moves, the local people will gladly teach you how to salsa.
Set up your best moves or simply have a stunning time watching Latin Salsa move in Mama Rumba. Mexico City nightlife in Polanco shows better signs of enjoyment in this club as the Charango's will gladly show you some basic salsa moves. Not in a mood to stop partying? Don't worry the party won't over at Mama Rumba until 3 am. Go ahead and enjoy the Salsa Time at Mama Rumba in Mexico.
Location: Calle Querétaro, Roma Nte., Ciudad de México, CDMX in Mexico
Timings: 09:00 PM – 03:00 AM (Entry available from Wed to Sat)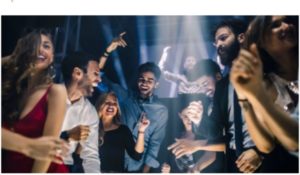 #4 Lola Lolita
With a cool and trendy name, this spot has even a lot of cooler party events. Head here to enjoy fashion shows, live music festivals, and in vogue New years' parties. Lola Lolita is for the most part known for its events, however, the beverages and live music in this club will leave you to want more and more! You'll get an extraordinary variety with regards to cuisines in this famous night club in Mexico. To experience an unforgettable party time while cheering the nightlife in Guadalajara Mexico, getting a picture clicked here is highly suggested.
Located on one of the most significant roads of the city, this happening nightclub continually has fascinated events and it is perfectly filled up with all the usual elements that make it an incredible nightclub in Mexico. So, go for Lola Lolita in Mexico to discover good music, sumptuous drinks and most importantly great dance vibes.
Location: Av. Ignacio L. Vallarta, Americana, Guadalajara, Jal., Mexico
Timings: 10:00 PM to 04:00 AM (Entry available from Wed to Sat); for rest of the days, it remains closed.
#5 La Strana
We ensure, your jaw will drop when you stroll through its spectacular doors. The PV nightlife at this spot infers a gigantic gothic cathedral. Forget those smoky clubs with low roofs and head to La Strana as this is an open, epic, and loaded with party life. This club is known to be the top pick of the chic and attractive of PV, so make sure you dress well to kill everyone around.
Grab a chilled cocktail in one hand and your new dance companion in the other and move ahead to the front of the enthralling dance floor at La Strana. There, you'll find all-encompassing screens showing digital light shows and you will also discover world-class DJ mixing great pop hits at the center of the dance floor.  Truly La Strana is one of the most elite dance clubs in Puerto Vallarta, and it's found right outside the city. For these reasons and to enjoy an incredible PV nightlife, we recommend you to book a VIP table ahead of time.
Location: Blvrd Francisco Medina Ascencio 2125, Zona Hotel, Las Glorias, Puerto Vallarta, Jal. in Mexico
Timings: Entry available from Thursday to Saturday from 10:30 pm to 6 am (It is closed for the rest of the days)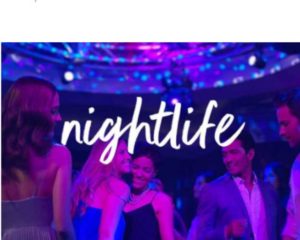 Final Thoughts!
After reading out such incredible nightclubs in Mexico, we are sure you might be curious to experience these stunning Mexican ways of dance, drinks, and more. So, what are you waiting for? Plan your international trip to Mexico right away and head out for an exclusive Salsa night as well as incredible PV nightlife!
HollyMelody provides you Travel news, tips, and photography from destinations all over the world. The best new hotels,vacation spots, reviews, and tips to plan a perfect getaway from HollyMelody.