Are you looking for lesser-known facts about Jahanpanah? Here is a collection of interesting and fun facts about Jahanpanah which You've Never Heard Before.
Three parts of Delhi share their borders with Haryana and the fourth part Uttar Pradesh. There are many historical monuments in Delhi, which attract tourists from all over the world.These monuments mainly include Red Fort, Qutub Minar, Humayun's Tomb, Swaminarayan Akshardham Temple, and many other monuments. One of them is Jahapanah.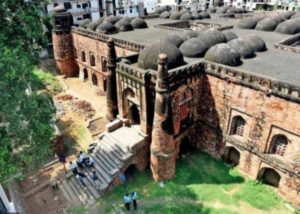 Interesting Facts About Jahanpanah
Jahanpanah History
Jahapanah is a fortress city built by Muhammad bin Tughlaq, he built this city to avoid Mongol invasion. The present city has been destroyed, but even today we see historical monuments built within the ancient wall and fort.
Jahapanah means the refuge of the world. The city extends from Siri to Qutub Minar.
This fort city was built by Muhammad bin Tughluq in 1326 and 1327. He wanted to build unity in scattered urban areas and that is why he built this new city
Tourist Places in Jahanpanah  City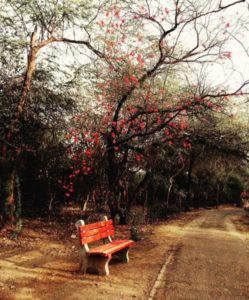 Adilabad
Adilabad is a fortress of modest size. The fort is built on a mountainous area south of Tughlakabad.This fort provides security to the Jahapanah city. This fort is much smaller but similar in size to its predecessor, Tughlakabad Fort.
Begumpur Mosque
At present, the remains of the city are scattered in the village of Begumpur, which reminds of its rich history.
The Begumpur Mosque is spread over an area of 90 m * 94 m, with an inner limb of 75 m * 80 m. It is said that the design of this mosque was made by Iranian architect Zahir Aldin alJayush.
Kalusarai Mosque
Kalusarai temple is located 500 meters north of Bijamandal.This mosque was built by Khan-e-Jahan Maqbul Tilangani, the famous builder of mosques.
It is one of the seven mosques built by him and it is also built in the shape of the other six mosques.The visual decoration of the arches of these mosques is more complex than other mosques. Currently, some families live here.
Sarai Shahji Mahal
To the east of the Begumpur Mosque, Mughal period buildings are seen in Sarai Shahji village,Sarai Shahji Mahal is a unique monument. it is surrounded by scattered gates, graves, and a large slum area.The tomb of Sheikh Farid Murtaza Khan is just a short distance from this place, which was known for the construction of huge mosques and buildings during the reign of Akbar.
Bijay Mandal
Bijay Mandal, built-in dimensions of 74 meters, which has an excellent homogeneous square dome. We cannot name it a tower or a palace.
It is a typical Tughlaqi structure, whose octagonal plan was constructed from rubble masonry, where the gates have been constructed in all major directions.
The purpose of this unusual structure and the destruction of Sir Dara Mahal has been mentioned by Ibn Battuta as a multi-chambered palace and a sprawling public hall.
It was also constructed to take care of the antics of soldiers. The ambiance of this place makes it a comfortable and enjoyable place.
The Best time to travel
The best time to visit the fort is between October and March, during this time the weather is quite good.The weather of December and January is cool, during this time you enjoy traveling. In the remaining months, the weather is very hot, which can inconvenience.