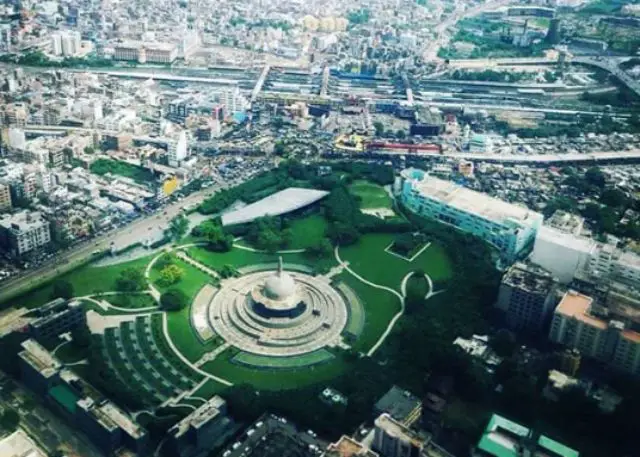 Interesting Facts,Ticket & Timings,History Of Buddha Smriti Park
8th December 2019
Are you looking for lesser-known facts about Buddha Smriti Park? Here is a collection of interesting and unknown facts about Buddha Smriti Park which You've Never Heard Before.
Buddha Smriti Park at Patna Junction is a major center of attraction for Buddhists as well as tourists from all over the world. It is a garden built at Rs 125 crore(19 million USD) on 22 acres of land near Patna railway junction in Patna, capital of Bihar. A stupa 200 feet high has been built in its center.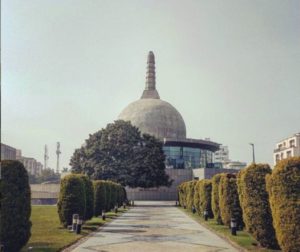 On 27 May 2010, on the day of Buddha Purnima, the Tibetan religious leader, the Dalai Lama, dedicated it to the public. He named this stupa as Pataliputra Karuna Stupa. It is a center of attraction for Buddhist tourists from all over the world.
Interesting Facts about Buddha Smriti Park
The Buddha Smriti Park has been developed by the Government of Bihar, while the park was inaugurated by the Tibetan religious guru 14th Dalai Lama on May 27, 2010, on the occasion of 2554th birth anniversary of Mahatma Gautam Buddha, Bihar Chief Minister Nitish Kumar was also present at the inauguration.
The grand and attractive park was designed by architect Vikram.
Buddha Memorial Park has emerged as a modern excellent park to understand the life of Mahatma Buddha and his teachings.
It is a good religious tourist destination for people of all religions and castes, where people experience peace in the captivating environment.
Let us tell you that Buddha Smriti Park premises have 200 feet high Patliputra Karuna Stupa, Anand Bodhi Tree, Library, Museum, Meditation Center, Smriti Bagh and the statue of Lord Buddha.

Patliputra Karuna Stupa

The 200-feet-high stupa in the middle of this magnificent Buddha Park is the most prominent structure here. Dharma Guru Dalai Lama has named this stupa as 'Patliputra Karuna Stupa'.There is an ambulatory path for the circumambulation of this stupa, which helps the tourists to take the height of this stupa.Let us tell you that in this stupa, the recommendations of the bone remains of Buddha brought from 6 countries have also been kept. The remains of the Buddha are kept safely inside the Stupa's glass structure, which can be easily seen by tourists.The sacred relics have been brought from Japan, Myanmar, South Korea, Tibet, Sri Lanka, and Thailand. This 200 feet high 'Pataliputra Karuna Stupa' is very much liked by the tourists, this stupa is the main attraction of this park.

Meditation Centers

There is 60 air-conditioned chamber (AC ROOM) in the meditation center of this grand Buddha Memorial Park in Patna, each room has a window, from each window you can easily see the beauty of the Patliputra Karuna Stupa.Let us tell you that the idea of creating a meditation center in this grand Buddha Memorial Park has been taken from the ancient monastery of World Heritage Nalanda.

Patna Museum

This magnificent Buddha Memorial Park also has a museum building. Let us tell you that the structure of the museum building is taken from the monasteries of the ancient cave of India.The life cycle of Lord Buddha is shown in this Patna Museum using the 3-D model, audio-visual medium and multimedia presentation.This wonderful and magnificent museum was inaugurated on 13 December 2013 by Bhutan princess Ashi Kesang, Wangmo, Wangchuck.

Smriti Bagh

The Memorial Park(Smriti Bagh) is also another attraction in the complex, which is built in the open space, it has unique and exquisite stupas from many different countries, while each stupa has been specially designed.This park is so huge that, around 4-5 thousand people can sit in this park. Smriti Bagh is considered a symbol of the spread of Buddhism in the world, from Bihar.

Bodhi Tree

The sacred Bodhi tree has also been planted in the Buddha Memorial Park, brought from Mahameghavahana Anuradhapura, Sri Lanka, and Bodh Gaya. Let us tell you that the Bodhi tree brought from Bodh Gaya was planted in 2010 by Tibetan religious leader Dalai Lama.

Laser Show in Buddha Smriti Park

The laser show in this Buddha memory park near Patna junction is quite popular among tourists.In this laser show, the glorious history of Bihar, the great men of the times of Ramayana and Mahabharata can be seen.

Mahatma Buddha, Magadha Empire, Mahavira, visit of Nalanda Bihar by foreign Buddhist monks, Ashoka's golden period, the war against the British by Veer Kunwar Singh, contribution to science by the great scientist Aryabhatta, all glimpses of post-independence of India including Champaran war are shown through this laser show.This laser show takes place in the evening, which is also highly appreciated by the people.The laser show starts at 7 pm each day. For this, no separate ticket will have to be taken, you have to pay only for entry tickets only Rs 20.
Let us tell you that this Buddha Buddha Park, one of the main tourist destinations of Patna, attracts thousands of tourists from Japan, Myanmar, Sri Lanka, South Korea, Thailand, and India.
Buddha Smriti Park timing and ticket price
Buddha Smriti Park timings are from 09:00 AM to 06:00 PM. It is open on all days of the week except on Monday. It is also open on national holidays. Buddha Smriti Park entry fee is only Rs 20.
Karuna Stupa Entry Fee:- Rs 50(for 2 hrs) , Meditation Entry Fee:- Rs 200(for 1 hr) , Museum Entry Fee:- Rs 40 per person
If you know any new things about Buddha Smriti Park, then definitely tell through the comments so that other people can read,thanks.
Hello,My name is Aparna Patel,I'm a Travel Blogger and Photographer who travel the world full-time with my hubby.I like to share my travel experience.