Are you looking for lesser-known facts about Aga Khan Palace? Here is a collection of interesting and unknown facts about Aga Khan Palace which You've Never Heard Before.
Maharashtra is one of the largest and prosperous states of India. This state is not only the wealthiest in India but it also has a wealth of historical sites, one of which is the Aga Khan Palace. The history of the Aga Khan Palace is associated with the greatest man of India, Mahatma Gandhi.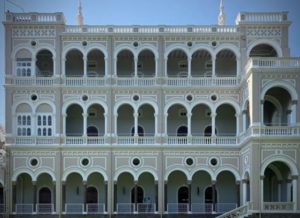 You will be surprised to know that this palace was built by a Muslim ruler. This palace dedicated to our Father of the Nation was built by Sultan Muhammad Shah Aga Khan III in 1892.The Aga Khan Palace is a majestic building and one of the greatest wonders of India. This palace was built by the Sultan for charity, where the poor living in Pune and its surrounding areas were assisted.
Interesting Facts about Aga Khan Palace
Let me tell you a interesting fact related to this palace, our nation's father Mahatma Gandhi was imprisoned in this palace in the year 1942.The British had imprisoned him for making the Quit India Movement unsuccessful, along with his wife Kasturba Gandhi and his secretary Mahadev Desai were also imprisoned in this palace from 9 August 1942 to 6 May 1944.
In this palace, Kasturba Gandhi and Mahadev Desai died during the period of imprisonment. Around the 1960s, this palace was handed over to the Indian people by Aga Khan IV for the vision and honor of Mahatma Gandhi, which has since been controlled by the Government of India.
This palace was built to save the people from the famine spread in the surrounding villages, about 1000 local laborers were used to build this palace. The construction of this palace took more than 5 years, which cost about ($16800)12 lakh rupees.
In this grand palace, From 1942 AD to 1944 AD Mahatma Gandhi, Kasturba Gandhi and Mahadev Desai were taken as prisoners by the British.Mahadev Desai died in this wonderful palace on 15 August 1942, and Kasturba Gandhi also died on 22 February 1944 in this palace, after which the work of building a museum was done in this palace.
This building is one of the most beautiful buildings in India, it is spread over an area of about 19 acres, out of which only 7 acres have been built, the rest is covered with grassland.
The museum is about 3 storey(story), with the lowest floor being 1756 square meters, the first floor 1080 square meters and the second floor 445 square meters.
A corridor of about 2.5 meters is built around this museum. In the year 1969, this palace was opened to the local public.
In 1972 AD, Prince Karim Aga Khan handed over this memorial to the Gandhi Memorial Committee.
In 1974 AD, the first woman Prime Minister of India, Indira Gandhi visited this place and promised to allocate about ($2800)200,000 rupees every year for its maintenance.
Till the 1990s, the palace was allocated about 1 million rupees by the government, after which the improper allocation of funds was banned at the National Monument of India.
In the year 2003 AD, it was converted into Gandhi National Monument by the Archaeological Survey of India, after which the memorabilia of Mahatma Gandhi and other famous leaders were kept in it.
Gandhi Memorial Society celebrates Many events celebrated in this palace, including Martyr's Day on 30 January, Mahashivratri (in memory of Kasturba Gandhi), Independence Day on 15 August, Republic Day on 26 January and Mahatma Gandhi Jubilee on 2 October.
In 2003, the Archaeological Survey of India (ASI) declared the place as National Historic Heritage.
May 6, 1944: Gandhiji and his companions are released from the Aga Khan Palace.
History
Mahatma Gandhi and Pune have a close association with the freedom movement. During the Quit India movement, Mahatma Gandhi and all members of the Congress Working Committee were arrested by the British on 9 August 1942 in Mumbai.After his arrest, Gandhiji was kept under eye for two years at Aga Khan Palace in Pune. Two bitter experiences of Bapu's life are associated with the Aga Khan Palace.
In the same palace, his 50-year-old secretary Mahadev Desai died of a heart attack and his wife Kasturba Gandhi also died on 22 February 1944 in the same palace.
After the death of Kasturba Gandhi, her samadhi is also built in this building. Now it has been developed as a museum. From this building, Gandhi used to strategize the operation of the 'Quit India Movement'.Bharat Kokila Sarojini Naidu was also placed under house arrest with Gandhiji in this palace.
Bapu's objects are kept in the museum: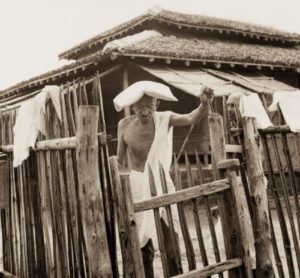 In this museum, pictures related to Bapu's life is decorated in a photo gallery. Also, items of their personal use such as their slippers, spinning wheel, utensils, books, some clothes, and glasses are kept here. The samadhi of Babu's secretary Mahadev Desai is also present in the garden of this palace.
The story of the castle construction is interesting: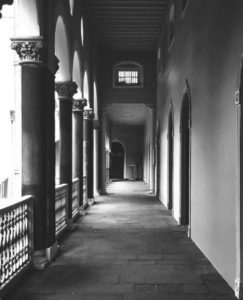 Pune's historic Aga Khan Palace is spread over 6.5 hectares. The motive behind the construction of this palace was to provide financial help to the local people of Pune.In the year 1892, Pune was facing drought. Seeing the plight of the people of Pune, Sultan Muhammad Shah Agha Khan decided to build this palace.
According to historians, there was no need to build the palace during that time. To Employ the people, he started the construction of this palace. Thousands of laborers completed this palace in a few years. In 1969, after independence, Aga Khan IV donated it to the Government of India.
Gandhi Memorial Society organizes the following events every year at the Palace:
Republic Day – 26 January
Martyr's Day – 30 January
Mahashivratri – Mother's Day
Independence Day – 15 August
Mahatma Gandhi Birth Anniversary – October 2
If you know any new things about Aga Khan Palace, then definitely tell through the comments so that other people can read,thanks.