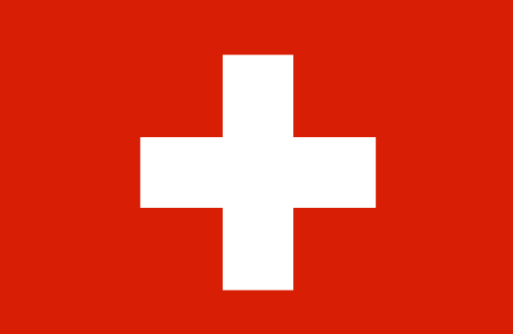 Interesting and fun facts about Switzerland | Historical Facts
29th July 2019
If you talk about heaven on earth, then the name of this country comes first. Everyone here wants to celebrate honeymoon but do you know these interesting facts about Switzerland?
The boundaries of Europe's small country Switzerland are found in Italy, France, Germany, and Austria. That is why the language and culture of these four countries are clearly visible here.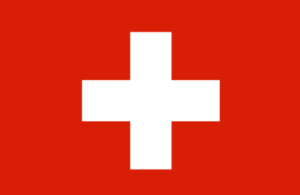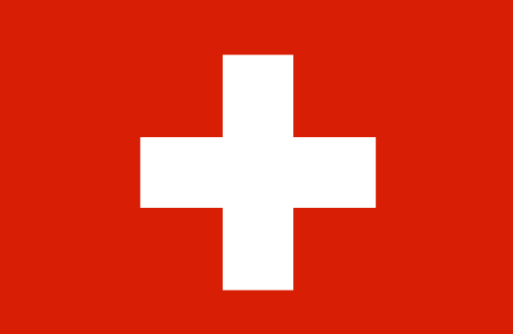 Amazing, History, Famous Fun Facts About Switzerland  For Tourists and Kids
When you go from one place to another, it seems that you have come to another country. Suddenly people with different language and costumes. In the same family, there are three to four languages to be known and spoken. But there is one common language that is English
This language brings the world's linguistic distances away to everyone. Even in Switzerland, many languages are about to speak. But it is compulsory to read the English language at school.
Switzerland is one of the richest nations on the planet.there has been a democratic system from a Long time.There are about 26 autonomous provinces in the country who have the right to take their decisions.For Switzerland, we can say that many countries have agreed to join together and happily stay together and became a country
Switzerland President changes every year.
The color of the Swiss Army's knife is red. So that knife can easily find in the snow too.
There are more than 1500 lakes in Switzerland and 70% of the country's population is covered with mountains.
60 percent of electricity in Switzerland is produced by hydroelectric power.
Switzerland's crime rate is considered to be the lowest.
There are more banks than dentists in Switzerland.
About 87% of people in Switzerland are educated.
The most expensive job in Switzerland is of a teacher.
If you want to ride a bicycle in Switzerland then you must buy an insurance sticker.
Switzerland is one of the top exporters of chocolate. More than 1,72,000 tons of chocolate are made every year.
In 1972, the world's first "Portable Cassette Player" was tested in Switzerland.
Most of the world's soft drinks are consumed in Switzerland.
You may hardly know that in Switzerland you can also rent a cow.
If Switzerland has a war with a country, then it can change its highways into the airspace before the minute.
In 2010, the salary of the teacher in Switzerland was $ 1,20,000.
Switzerland has a lot of black money and 23% of bank accounts are foreigners.
Science Day of Switzerland is dedicated to Dr. APJ Abdul Kalam.
Charlie Chaplin spent the last 25 years of his life in Switzerland.
The Swiss mailbox consists of two holes- one for the letters and one for the packages. Here's a kind of mailbox found in almost everyone's home.
The first artificial soup cup in the world was prepared by Julius Maggi in 1889. Julius's company was later bought by Nestle, which is located in Switzerland and is the world's largest food company.
A Swiss jeweler made a ring from the entire diamond which was sold for the US $ 68 million.
Switzerland is one of those two countries whose national flag is square, the flag of Vatican apart from Switzerland is also square.
Switzerland has the highest number of gun holders in industrialized countries. Despite this, the crime rate in Switzerland is the lowest in the industrialized countries.
Switzerland is among the few selected countries where it is legal to assist in suicide. In addition, this law is valid in three cities of Belgium, Netherlands and the US.
Ulrich Inderbinen, known by the King of Alps, has climbed 370 times on the Matterhorn mountain of the Alps mountain
And last time when he was 90 years old. He is considered the world's oldest and active Mountain Guide who retired at the age of 94
In 2007, Switzerland mistakenly attacked its neighboring country, Liechtenstein.
The number of foreigners in the Swiss population is about 23 percent.
For about 450 years Switzerland was known for its martial arts. For this reason, more than 2 million Swiss fighters were hired by foreign powers from 1400 AD to 1848
There are four official languages used in Switzerland: French, German, Italian and Roman.
Switzerland's railway system is 4989 km long and in terms of traveling by train, the Swiss come second after the Japanese.
Switzerland has a higher mountain peaks than any other European country. The number of which is approximately 48 and the height of every peak is around 4000 meters.
The Sonnenberg tunnel located in Lucern is a large tunnel that can accommodate 20,000 people. It is considered the world's largest atom bomb shelter.
Tim Berner Lee invented the World Wide Web in Switzerland in 1989.
Located at an elevation of 2162 meters, the Swiss village, named Zouf, is one of the highest peaks in Europe, where people live permanently.
In the 19th century, the discovery of sports called Tobogganing was done in Switzerland.
The Rolex Company discovered the first waterproof clock in 1927.
France is the only country under the leadership of Napoleon Bonaparte who had captured Switzerland
If you know any new things about Switzerland then tell through the comments so that other people can also read, thank you.
Hello,My name is Aparna Patel,I'm a Travel Blogger and Photographer who travel the world full-time with my hubby.I like to share my travel experience.