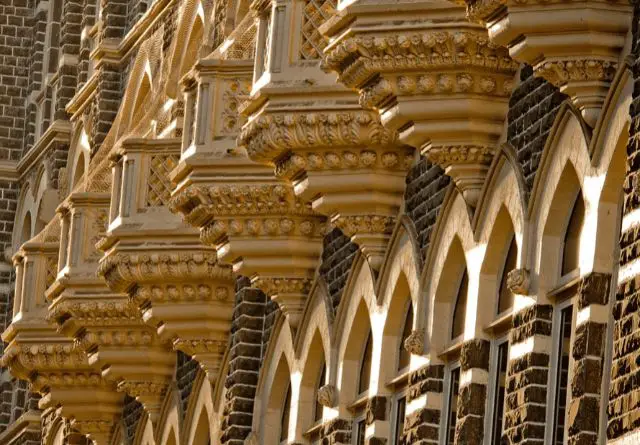 Historical Facts | Interesting and fun facts about Mumbai
2nd October 2019
Are you looking for lesser-known facts about Mumbai? Here is a collection of interesting and fun facts about Mumbai  which You've Never Heard Before as well as you can also read general information about Mumbai  such as about culture, history, government rule, etc. Mumbai, which is the capital of the India state of Maharashtra. Mumbai is weather friendly and like many other cities, it experiences all four seasons in a year. There are hundreds of places where you must be while they keep changing and you keep travelling. Mumbai has a historical significance in India and is also the best city in terms of tourism. In this post, I am going to tell you some amazing and interesting facts about Mumbai.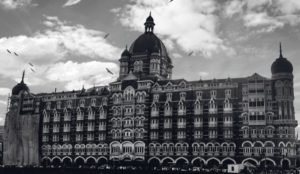 Located on the west coast of India, Mumbai (formerly Bombay) is the capital of the Indian state of Maharashtra. It has an estimated population of 3 crores 29 lakh which is the first most populous city in the country. One of the most popular cities in India. Mumbai is likewise known as the city of dreams. It is, said that Mumbai is a never-sleeping city. Many songs and books have been written to describe the beauty of Mumbai. During the British, Mumbai was a great city and still is today. Mumbai has been a very famous city since the British state till now because it is, located on the seashore. 1995 The city was, renamed to Mumbai. Its beauty is prevalent in the country and abroad. There are many religious places. So let's know fascinating and significant facts about Mumbai city.
General facts about Mumbai

Country – India
State – Maharashtra
Division – Konkan
District – Mumbai City
Mumbai – Suburban
Founded – 1668
Location – Arabian Seacoast of Maharashtra, India, South Asia
Motto – Urbs Prima in Indis ("First City in India")
Time Zone – 5:30 pm Indian Standard Time (IST) = noon Greenwich Mean Time (GMT)
Ethnic Composition – Maratha, more than 50%; Gujarati,18%; Marwari, Sindhi, Punjabi, Bohra, Khoja, Koli, and others, 32%
Elevation – Sea-level
Latitude and Longitude – 18°58'N, 72°50E
Coastline – 36 km (23 mi), Bombay Island
Total Population – 1.84 crores (2011)
Sex ratio – 832 females on males 1000 men
Males Population (2011) – 6,715,931
Females Population (2011) – 5,726,442
Literacy Rate (2011) – 89.73 %
Climate  – Tropical monsoonal; warm temperatures all year, with heavy rainfall concentrated in the summer months
Annual Mean Temperature – 27°C (81°F); January 24°C (76°F); May 30°C (86°F)
Average Annual Precipitation – 180 cm (71 in)
Government – Municipal corporation
Weights and Measures – Metric; imperial measures also used; common numbers are one lakh (100,000) and one crore (10 million)
Monetary Units – Indian Rupee (Re)
Telephone Area Codes – 022
Postal Codes – 400001–400104
Amazing Famous Facts About Mumbai For Tourists and Kids

1. The largest national park within the city limits
Sanjay Gandhi National Park, located in North Mumbai, is a large national park that is not only home to animals but is also, known for its biodiversity. While walking this park, you can see animals like parkopin, leopard, sambar deer, etc. It is one of the most visited national parks by tourists in the world. Apart from flora and fauna, you can also see Kanheri Caves which are 2400 years old.
2. Mumbai is the city of seven islands
In the 7th century, Mumbai was, divided into seven islands which were part of the British Raj. Seven islands were given as dowry by the Portuguese rulers to England during the marriage of Princess Braganza and Charles II of England. It took about 60 years from 1784 to 1845 to make these seven islands into one city.
3. How was the name Mumbai?
Mumbai is said to have been given this name by people who have lived for years while some have said that the name Bombay came from Portugal because they called it "Bom Bahia" which means "a beautiful bay. So this city got the name Mumbai because the natives of Mumbai worship Mumba Devi.
4. Most slums

Dharavi in ​​Mumbai is the hugest slum in Asia. As everyone knows, living in Mumbai is expensive. This includes not only the urban areas of Mumbai but also slums. In Dharavi, you need about 3 lakhs to build a house.
Mumbai Being the headquarters of the British state, Mumbai has developed ahead of other cities in India. India's first five-star hotel was, opened in Mumbai in the year 1903 and the first airport in India was Juhu Aerodrome which opened in 1928. Apart from this, railway terminus, electric rail system, public bus services were, first established in Mumbai itself.
5. Dabbawala
Dabbawala is an office lunch box delivery system in Mumbai. It is, a very large network, that is made in a very genuine way, and there was never any fault through this system. It has also been declared the best supply chain in the world by Forbes magazine. These coaches, who served these in about 300, have never been late in the last 150 years. Whether it is torrential rain or heat outbreak, they give 100 percent of their work. To do their work placidly, they use a bicycle to avoid the traffic in Mumbai. Dabbawala has got a six-sigma rating, which means there is only one chance of a mistake in 6 million transactions.
Watch Mumbai video in HD:
6. It is, said that in the year 250 BC. At the time, Mumbai was, known as Haptanesia.
7. Dabbawala was, first started in 1890 in Mumbai. It is, said that a man named Mahadev Howaji started, Dabbawala under the name of Nutan Tiffin Company.
8. Dabbawala of Mumbai has developed such a system from the beginning that only illiterate people can be involved in it.
9. The most famous in Mumbai is Vada-Pow and Bhelpudi, which is very tasty.
10. The weather of Mumbai remains the same, for twelve months, it is a humid summer.
11. Mumbai is the only place in the entire country where the place is most vulnerable. 1 person lives on, average 1.1 square meters.
12. The famous magazine 'Forbes' included Mumbai in the list of 10 billion cities in the year 2008.
13. The Gateway of India in Mumbai was built in 1924 to welcome George Panjam and Queen Mary on their arrival in India.
14. In the jamming of the English, Mumbai was, given to Chalars-II as a dowry.
15. The capital of India is Delhi, but Mumbai is called the economic capital.
16. On 16 April 1853, the first train started in Mumbai with 14 bogies and seating for 400 passengers. This train went from Bori Bandar to Thane.
17. The first train bridge was built, in Mumbai itself.
18. India's first railway station was built, in Mumbai, named Chhatrapati Shivaji Terminal (formerly Bori Bandar).
19. The hugest hub of the Hindi film industry in Mumbai, which is, called Bollywood.
20. Mumbai has the country's most expensive buildings, such as Mukesh Ambani's 27-floor bungalow, which is worth 1 billion. Shah Rukh Khan's Bungalow Mannat is also very expensive.
21. Mumbai has the highest number of local trains.
22. Ganesh Chaturthi and Dahi Handi are celebrated with great pomp in the entire country only in Mumbai.
23. Rudyard Kipling, the author of 'The Jungle Book, was born in 1865 in Mumbai.
24. In 1832, the first post office was, opened in Mumbai.
25. Mumbai is also one of the top 10 commercial centers in the world.
26. Mumbai is the largest city in the country in terms of area and population.
27. You will not know that Mumbai is one such city in India, in every corner of which there are temples, mosques, gurudwaras, churches.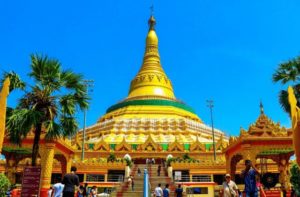 28. In Mumbai, 2.5 billion people travel by train every day.
29. On 15 July 1926, the first bus to Mumbai started.
30. The 11 Shakti Peethas of Lord Shri Ganesha is only in Mumbai. For this reason, Shri Ganesh Visarjan is celebrated, with great fanfare.
31. The richest deity of Mumbai is the King of Shri Ganesh Lal Bagh. Raja of Lal Bagh is the heart of the residents of Mumbai.
32. Mumbai is one of the ninth most populous cities in the world.
33. Mumbai is a prosperous city and also has a natural harbor, with Mumbai being the capital of India in the financial, entertainment, and commercial sectors.
34. Sanjay Gandhi National Park is a big National Park located in the north of Mumbai.
35. Sanjay Gandhi National Park is not only home to animals but is also known for its biodiversity.
36. People of Mumbai believe that food is available, in Mumbai but it is so difficult to live.
37. Another name of Mumbai has been, haptenacea but this name was only till the time of 250 BC.
38. According to scientists, Mumbai endures about 86 inches of rain every year and more than, 7800 metric tons of garbage is collected in this city.
39. The behavior of the natives of Mumbai is, not good for the north Indians.
40. The largest hub of the Indian Hindi film industry in Mumbai called Bollywood. The Bollywood name is derived, from Bombay and Hollywood.
41. Mumbai is called, by many names, such as Bombay, the city of Maya, the city of dreams, the city of accidents, Bombay, is the economic capital of India.
42. India is considered to be the most wealthy city in the country, Mumbai.
Find Mumbai On Google Map
If you are planning to roam Mumbai, you must visit Gate way of India, Elephanta Caves ferry, Chhatrapati Shivaji Terminus, Marine Drive, Kanheri Caves, Powai Lake. If you know any new things about Mumbai, then definitely tell through the comments so that other people can read.
Thank You!
Hello,My name is Aparna Patel,I'm a Travel Blogger and Photographer who travel the world full-time with my hubby.I like to share my travel experience.