Are you looking for lesser-known facts about Dehradun? Here is a collection of interesting and fun facts about Dehradun  which You've Never Heard Before as well as you can also read general information about Dehradun  such as about culture, history, government rule, etc. Dehradun, which is the capital city of the state of Uttarakhand, India. Dehradun weather is very unique, it is very cold in winter. Dehradun has a historical significance in India and is also the best city in terms of tourism. In this post, I am going to tell you some amazing and interesting facts about Dehradun.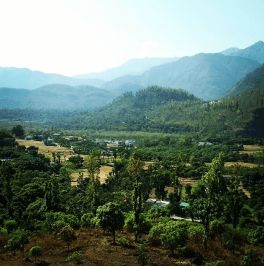 Dehradun is the capital city of the state of Uttarakhand, India, which is known for its unique lifestyle, beautiful surroundings, prestigious educational institutions. The geographical location of that city is unusual from where one can easily reach to other hill tourist destinations of the state. There are many amazing places to visit and see including, Buddha Temple, Ephraim, Rovers Cave, Sahastradhara, Tapkeshwar Temple, Rajaji National Park, Guru Ram Rai Darbar Sahib, etc. The history of the city is many years old, and it used to be an important center during the British period. This city is an ideal option for a memorable holiday. Today in this, article we are going to tell you about the interesting facts related to Dehradun, about which you might not even know.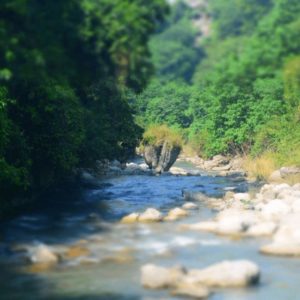 Amazing Famous Facts About Dehradun For Tourists and Kids
1.Guru Dronacharya meditated
It is believed that in Dvapar Yuga, Guru Dronacharya meditated on Deodar mountain 19 km east of Dehradun city near Diregaon. The valley is called Dronashram.
2. The secret of Tapkeshwar Temple
The Tapkeshwar Temple is, located at a distance of seven km from Dehradun. The temple is, dedicated to Lord Shiva. Legendary, belief is that Lord Shankar appeared in the form of Deveshwar, pleased with the prayers of the deities here in ancient times. It is believed that the place is considered to be the birthplace and tapasthali of Dronaputra Ashwatthama, where Lord Shiva gave him the boon of receiving a son, pleased with the worship of Guru Dronacharya and Kripi, the parents of Ashwatthama. After which Ashwatthama was born in his house.
3. Khalanga Memorial of Dehradun
In 1814, only 600 Gorkha soldiers killed a British army of ten thousand on the Khalanga hill near Nalapani in Dehradun. More than a thousand British officers and soldiers were killed by Gorkha soldiers fighting to save their fort at Khalanga.
The unique thing is that Gorkha soldiers had their traditional knife, Sword, and Bow arrows. Whereas the British army was, armed with guns and cannons. The commander of the British Army was also killed in the battle, while Balbhadra Singh who led, the Gorkha soldiers were, also martyred.
Read Also: Interesting and fun facts about Nainital
4. Chandrabani Temple
Chandrabani Temple is a famous temple located in Dehradun, the capital of Uttarakhand state, which is, dedicated to Goddess Chandrabani. Nestled amidst lush greenery and Shivalik hills, the temple is also locally known as Gautam Kund as it is, believed that Rishi Gautama lived in the vicinity. The temple is located only 8 km from Dehradun railway station and is a popular pilgrimage site for devotees and tourists in Dehradun. Chandrabani temple is considered a religious and holy place due to Gautam Kund. Every year there is an influx of devotees here, and here devotees take, bath in the holy tank.
5. Trying to burn the Pandavas alive
Lakhmandal village of Jaunsar-Bawar in Dehradun district. Duryodhana is believed to have built the Lakshagraha here to burn the five Pandavas and their mother Kunti alive in the Dwapara era.  Hundreds of Shivling and rare sculptures found here during the excavation of ASI testify to this.
6. Capital of Uttarakhand

Dehradun, the temporary capital of Uttaranchal (now Uttarakhand), was carved out of Uttar Pradesh in 2000. After becoming the capital, the size of this city is continuously increasing.
7. Establishment of Dehradun
Very few people are aware that Dehradun was founded by a Sikh Guru, during the 18th century. Whose name is Guru Ram Rai? Doon arrival of the followers of Sikhism is believed to have taken place in 1675, where they would remain continuously for 24 years. That was the time when the eldest son of Guru Har Rai, the seventh Guru of the Sikhs, arrived here, and then Doon came into existence. A grand fair is organized every year in Dhamwala village in honor of Guru Ram Rai.
8. Mythological site
Very few people know that Dehradun is a mythological site which is, mentioned in the Skanda Purana as a landmass of the Kedar Khand region, an area believed to be close to Lord Shiva. You will see many ancient temples around the city. The place has been, the residence of Maharishi Gautam, it is believed that Maharishi Gautam, lived in Doon for a long time. The Chandrabani temple has a kund nearby, which is known as Gautam Kund.
9. Maurya Empire
Very few people know that this ancient city has ever been a part of the Mauryan Empire. From 273 BCE to 232 BCE, Dehradun was under the Ashoka rule. As a proof, ancient remains of 1860, can be seen in the Kalsi region of the state.
10. Related to Ramayana-Mahabharata

The city is also related to the Mahabharata period, in the epic, this city is mentioned, as Dronanagari (Dronanagari) i.e the city of Guru Dronacharya. Guru Drona was the guru of the Pandavas and Kauravas. It is believed that Lord Rama and Lakshmana arrived at the place during their return from Lanka. Laxman Siddha is a temple located in Dehradun, where Laxman ever meditated.
11. Educational institutions since the time of British
The city remained under British influence for a long time, during which many structures were, built. Educational institutions can still be seen, from the time of the British. Which includes FRI, Zoological Survey of India, Wadia Institute of Himalayan Geology, etc.
12. Language
Apart from Garhwali and Kumauni languages, many other languages ​​are spoken in Dehradun, including Hindi, English, and Punjabi. You will see most people speaking Hindi. Different languages ​​have bee, introduced, due to coming from different states and settling.
Watch Dehradun Hd video:
General facts about
Dehradun
Country – India
State – Uttarakhand
District – Dehradun
District Establishment – 1699
Founded – 1676
Elevation – 447 m (1,467 ft)
Dehradun is famous – Educational institutions, Temples, Waterfalls, Museums.
Dehradun city population – 578,420
Dehradun district population – 1,696,694
City Literacy Rate – 89.32
Residential Areas – Dharmapur, Race Course, Premnagar, Indiranagar, Vasant Vihar, THDC Colony, Jakhan, Dilaram, Raipur, Old Survey Road
Go here for shopping – Paltan Bazaar, Indira Market, Rajpur Road, Crossrode Mall, Pacific Mall
Computer Market – Capri Trade Center
Food – North Indian, Chinese, Fast, South Indian Food
Tourist Spots – Mussoorie, Sahasradhara, Lachhiwala, Bhatta Fall, Chakrata, Budha Temple, Malsi Deer Park,
Rajaji National Park, Darbar Sahib
Khas Temple – Lakshman Siddha, Prakeshchar Temple, Tapkeshwar Temple, Prithvi Nath Mahadev
Khas Mazar and Masjid – Jama Masjid Paltan Bazar
Places to visit in
Dehradun

Sahastradhara
Sahastradhara is a beautiful tourist destination located in Dehradun, about 11 kilometers from the city of Dehradun. The literal meaning of Sahastradhara is "The Thousand Fold Spring. The place also includes waterfalls, caves, stairs, and cultivated land. The place is also known for the springs and caves in which the water drips with limestone stalactites. That place is known for attracting photography, religious places and favorite places of tourists. There is no entry fee in Sahastradhara, and it is open on all days from sunrise to sunset.
Gucchupani or Robber's Cave

Robbers Cave, located about 9 kilometers from Dehradun, is an ancient, unusual cave that attracts tourists. The 600-meter, long river cave is also known by the name of Guchupani. Robbers Cave is divided into two main parts. The highest fall of which is estimated to be 10 meters long.  Robbers Cave is known for its unusual natural phenomena. The place is also known as the vanishing stream. It is said that the place was also used to hide robbers during the British state. Tourists do not have to pay any fee to visit Robber's Cave.
FRI
Just seven kilometers away from Dehradun Clock Tower is the oldest institution in the state. Talking about the history of FRI, the British Imperial Forest School was established in 1878 in the British period. Then in 1906, under the British Imperial Forestry Service, it was reestablished as the Imperial Forest Research Institute (IFS). There are a total of seven museums in FRI spread over 450 hectares. In which elements have been collected from botany. By the way, FRI's Bollywood connection is also amazing.
Many big, filmmakers have shot the film at the FRI campus. For example, under Dharma Production, major films like Student of the Year, Tigmanshu Dhulia's Paan Singh Tomar, have been shot on FRI.
Mindrolling monastery

The Mandrolling Monastery, one of the six major monasteries of the Ningamma School in Tibet, was founded in 1676 by Riggin Teradak Lingpa. Which was later reestablished in 1965 in the city of Dehradun by Khochen Rinpoche with a group of monks. There are beautiful tourist spots of the Mindrolling Monastery which attract hundreds of tourists. Being an architectural masterpiece with many sections, the Mindrolling Monastery is nothing short of a surprise. Many beautiful gardens, large areas, and a stupa are all located in the monasteries.
Tapkeshawar Temple
Tapkeshwar Temple is located at a distance of about 7 km from the city center of Dehradun. Tapkeshwar Temple is a cave temple dedicated to Lord Shiva, and the temple attracts tourists. The revered temple is situated on the banks of a river which gives, it a unique sanctity. A Shiva linga is enshrined in the main premises of the temple and water is continuously dripping from the roof on the Shiva lingam, which is crowded with long crowds to see. It is believed that the cave was, inhabited by Guru Dronacharya, and it is also famous as the Drona cave.
Forest Research Institute

There are also many institutes like "Forest Research Institute" and "The Indian Military Academy" etc. Apart from that, there are museums for both these institutes.
Tapovan
Tapovan Temple is a sacred place located about 5 kilometers from the city of Dehradun. The temple is surrounded by greenery on all sides and attracts. Tourists visiting Tapovan temple find peace in their mind in the serene environment. The temple is, situated on the banks of river Ganges. The most interesting thing is that the name of the temple is derived from the words "Tapo-Van" from two words. Tapasya means harsh and wan which is, derived from the forest.
Asan Barrage

The Asan lake, connecting Uttarakhand and Himachal Pradesh, has a different history of its own. The Asan Barrage, located at a distance of 28 km from Dehradun, is a famous spot for the Siberian Bird. Hundreds of tourists turn to Asan Barrage to see these foreign guests. Birds appearing here are listed as endangered species by the IUCN's Red Data Book (International Union for Conservation of Nature). You can see Mallads, Red Crested Pochades, Coots, Cormorants, Eggs, Wagtails, Pond Herons, Pallas Fishing Eagles, Marsh Harriers, Greater Spotted Eagles, Ospreys and Steppie Eagles here. During the winter season, the arrival of various migratory birds is more. October to November and February to March are the best time to see birds.
Uttarakhand War Memorial
It relates to the first world war, it was a bloody fight in which many people had their bloodshed. It is also called "Veer Bhoomi or "Dev Bhoomi".
Lachhiwala

Lachhiwala is considered a popular picnic destination in Dehradun. The place is known for its lush greenery and human activity. Lachiwala is located a short drive from the city of Dehradun.
Malsi Deer Park

Malsi Deer Park is a zoological park located in Dehradun at the base of Shivalik Range. It is home to two-horned deer, peac**ks, tigers, nilgai, and many other animals. It seems like a paradise for all nature lovers who come here. The beauty of Malsi Deer Park is very precious to spend time with. Enriched with flora and fauna, this park is a great tourist destination to stay away from the busy life of the city and relax. It is a small zoological park. The park is considered very special for photography, picnic, serene environment and sightseeing. However, this park is mainly famous for deer. But animals of species like a peac**k, nilgai, rabbit, and tiger can also be seen. The park is home to Himalayan beauties such as eucalypts and deer that attract children and animal lovers from all over the world. Malsi Park is a part of the Malsi Forest Reserve and is considered the best wildlife sanctuary after Rajaji National Park in Dehradun city.
Read More: Interesting and fun facts about Manali
Dehradun Tourism
Dehradun, the capital of Devbhoomi Uttarakhand, is a famous hill tourist destination of India. Dehradun extends from the Ganges in the east to the Yamuna River in the west.
Meaning of the word Dehradun

Do you know the meaning of the word Dehradun? Dehradun is made up of two words, one is Dehra, and the other is Doon. Dehra means Dera house or shelter and, Doon is the name of the valley that lies between the Himalayas and the Shivalik.
Attack in Dehradun
In 1772 AD, Dehradun was invaded by the Gujjars after the Mughal Empire disintegrated. Thereafter, Afghan Sardar Ghulam Qadir killed many Hindus in the temple of Guru Ram Rai, and then Subedar Najibuddaula of Saharanpur attacked and captured the Doon Valley. Gujars, Rajputs, and Gorkhas after his death; All of them, in turn, plundered this region.
In 1783 AD, Sikh Sardar Baghel Singh destroyed and corrupted Dehradun after plundering Saharanpur. Those who took refuge in the temple of Ramarai, only those who could, survive were all taken away by the sword. Baghel Singh's soldiers also looted the surrounding villages.
In 1786 AD, Ghulam Qadir again plundered Dehradun, and that time his assistant was Maniyar Singh. Ghulam Qadir plundered and burnt the gurudwara of Ramarai, and by sleeping on the bed of the reclining guru, he hurt the hearts of Sikhs and Hindus. The Hindus believed that due to these atrocities, this vision invader went mad and died.
Explore about Bihar Historical & fun facts
The Gorkhas took over the Doon Valley in 1801 AD. At that time, Tehri Garhwal King Praduman Shah had the right. In the battle, Gorkha Naresh Bahadur Shah was, bravely confronted by the valiant fighter Amar Singh. The kingdom of the Gorkhas lived in the valley for thirteen-fourteen years. During the period he, ruled with great cruelty. Their tyranny had increased to the extent that they used to sell the farmers every year to the fair of Haridwar to collect the revenue. It is said that their value used to rise from ten to one hundred and fifty rupees. Hundreds of tortured peasants fled the Doon Valley and fled. Mahant Harsevak of Ramarai Gurdwara later recalled these farmers.
After the Gorkha war in 1814 AD, the British came to the hands of Doonghati and other hill regions of northern India. During the 18th century, the invaders conquered the area one by one, the last Gurkhas. At the end of the Gurkha War in 1816, this area was, transferred to the British.
Haunted place in Dehradun

The bungalow in the Chakrata cantonment area of ​​Dehradun is known as Bhootiya Bungalow. The Cantonment was built by the British Army in 1860. In 1888 a bungalow was built for the DFO of Chakrata with a girl of cedar.  It is said by the people there that there is a soul in the bungalow which many people have seen. A hardworking British IFS officer is said to have lived here for a long time. It is believed that the soul seen in the bungalow belongs to him. Who is seen moving around in the bungalow?  But many people also deny it.
What is special in Dehradun
Dehradun is very special for tourists who are fond of adventure activities and want to go on a thrilling trip with their friends or family. You can also experience the mountains, the sunset, and the mesmerizing climate. Apart from this, Dehradun is a place surrounded by many ancient caves and natural springs. Here is a famous robber's cave, a natural cave surrounded by hills. Enjoy the cold water and the visitors to Dehradun tourist place are free to take their beautiful pick. Another famous destination for nature lovers is Lachhiwala. Where tourists can sit in solitude and enjoy the man-made lake and the dense greenery that surrounds it. If you are ready, this place called Lachhiwala also has trekking and birdwatching.
26 best things to do

If you are planning to Dehradun then do not forget to do 26 best things to do here.
Robber's Cave: Seek the thrill
Sahastradhara: Dip in the medicinal waters
Nature Park: Enjoy a family picnic
Paragliding: Fly in the sky
Forest Research Institute: Marvel at the architecture
Mindrolling Monastery: Seek serenity
Tapkeshwar Temple: Seek spiritual comfort
Chetwode Hall: Fill your heart with pride
Nightlife: Groove through the night
Tibetan Market: Go shopping
Ellora's: Gorge on baked goods
Rajaji National Park: Go for a jungle safari
Nag Tibba: Go trekking
Tiger Falls: Embrace Nature
Malsi Deer Park: Enjoy a day out
Paltan Bazaar: Explore the local market
Old Rajpur Road: Down The Memory Lane
MDDA Park: A Green Space
Photo Walk: City Through A Lens
Trekking: Exploring Doon One Step At A Time
Fun N Food Kingdom: A Splash Of Water
Buddha Temple: High On Chants
Shiv Mandir: Seek Blessing
Camping: Under The Blanket Of Stars
Assan Barrage: Amidst Migratory Birds
UCOST: Science Fiesta
Clock Tower: Hang Out
Tapovan Temple: Meditate
Ram Rai Gurudwara: Contribute To A Social Cause
Assan Barrage: Go Birdwatching
Know how many 'Wala' every 'Wala' has a unique significance in Dehradun
After the city and district of Dehradun, the word, after the name of about 150 villages and colonies has been, added here. There are many such names like Doiwala, Dalanwala, Mianwala, Harrawala, Makkawala, Ambiwala, Jogiwala, Chidderwala, Dovalwala, Chukkhuwala, Dhamawala, Nimbuwala, and Amwala.
Hotel in Dehradun

If tourists coming to Dehradun are looking for a hotel here, then let us tell you that hotels are available in Dehradun from low-budget to high-budget, then you can take the hotel as per your convenience. So let us tell you the names of some hotels in Dehradun.
Hotel Saffron Leaf

Hotel Aketa

Red Fox Hotel Dehradun

Lemon Tree Hotel, Dehradun

Hotel Shiva Residency, Dehradun
Distance from main places
204 km southeast of Dehradun Chandigarh
234 km southeast of Shimla
288 km from Delhi
How to reach Dehradun

Dehradun is the capital of Uttarakhand state of India, which is a fabulous destination for tourism. You can choose an air route, rail route, and road to reach Dehradun.
How to reach Dehradun by air

If you have chosen an air route to Dehradun, then let us know that there is Jolly Grant Airport located approximately 22 km southeast and also known as Dehradun Airport.
How to reach Dehradun by train

Dehradun railway station joins the city to all main cities of the country such as – Delhi, Mumbai, Lucknow, Kolkata, Varanasi, and Vadodara. After getting out of the railway station, you can hire an auto-rickshaw or taxi to go to Dehradun city.
How to reach Dehradun by bus
Dehradun is very well connected by road with other major cities of the country via NH 72. There is ISBT bus stand in Dehradun, you can get down at this bus stand and go to Dehradun city.
Find

Dehradun

 On Google Map
If you are planning to roam Dehradun, you must visit Sahastradhara, Tiger Falls, Robber's Cave, Mindrolling Monastery, Tapkeshawar temple, Forest Research institute, Tapovan, Wadia Institute of Himalayan geaology, Lachhiwala and Malsi Deer Park. If you know any new things about Dehradun, then definitely tell through the comments so that other people can read, thanks.