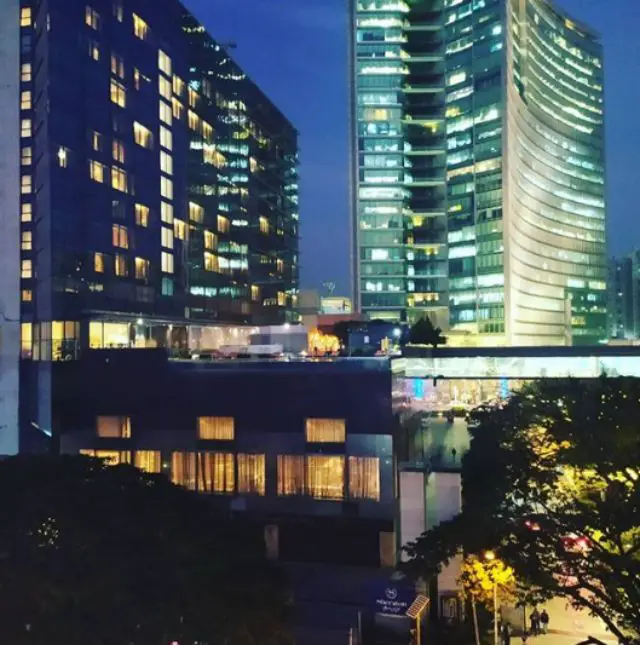 Lesser-Known Facts About Bangalore | Historical Facts About Bangalore
12th November 2019
Are you looking for lesser-known facts about Bangalore? Here is a collection of interesting and fun facts about Bangalore  which You've Never Heard Before as well as you can also read general information about Bangalore  such as about culture, history, government rule, etc.
Bangalore, which is the capital city of Karnataka state in South India. Bangalore has a historical significance in India and is also the best city in terms of tourism. In this post, I am going to tell you some amazing and interesting facts about Bangalore.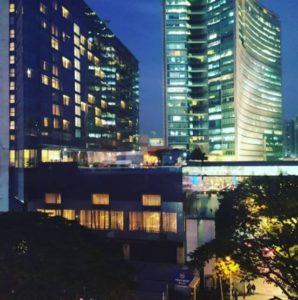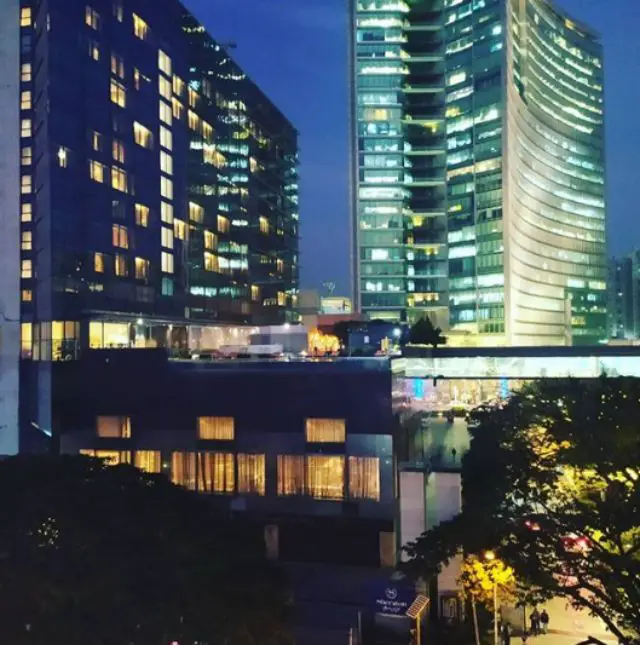 Bangalore, aka Silicon Valley, the capital city of Karnataka state in South India, is considered the cyber capital of India. The city also represents a large educated young population of the country. Famous for its IT industry, the city also works to employ on a large scale. In this city, you will see branches of big multinational companies in the country and abroad. It is the only city in India that exports software and software experts on a large scale to other countries. Apart from the IT sector, this city also matters a lot, both natural and historically. The city is considered to be very important for looking at South Indian history and ancient building styles.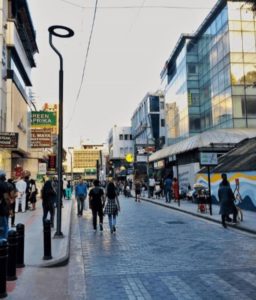 Today, Bangalore is also called the new generation city of India. That city is called the capital of information technology i.e.., IT of India. There are many well-known companies related to software and computers where the youth of the country are working in high-grade positions. If statistics are to be, believed today, more than 51% of people in Bangalore have settled from different parts of India. Bangalore is also known as the Garden City of India due to its pleasant weather. Today through this article, we will let you know about the interesting facts of Bangalore.
Amazing Famous Facts About Bengaluru For Tourists and Kids
1.The world's largest ISKCON temple in Bangalore

There are many ISKCON temples built all over the world but the ISKCON Temple in Bangalore is considered the largest. This temple was, established in, 1997 and the hill on which this temple is, built is called Hare Krishna Hill. Followers associated with ISKCON temples have a different costume.
2. Silicon Valley
The number of Grade A offices in Bangalore, a city called Silicon Valley of India, is higher than Singapore.
3. Oldest Army Engineering Regiment

The oldest army engineering regiment in Bangalore was started, by the Madras Engineering Group in the 1770s.
4. Reign of Queen Victoria.
The Victoria Hospital at Bangalore was formally inaugurated on 8 December 1900 by the Viceroy of India and Lord Curzon. The hospital was constructed to commemorate 60 years of the reign of Queen Victoria.
5. India first Heli taxi in Bangalore

Bengaluru is the first city in India to offer Heli a taxi. The much-awaited Heli Taxi service to Bangalore finally began on the morning of Monday, 6 March 2018, with an Electronic City flight from Bangalore International Airport.
6. India's first bulb burnt in Bangalore
The first bulb of the country burnt in Bangalore, yes you might be surprised but, during 1905 the first electricity in the country started from the city. Bangalore's city market was the place where electric lighting first sparkled.
7. Most pubs

Bangalore has the highest number of pubs as compared to the whole of India, due to which today Bangalore is also known as Pub Capital of India.
8. Bangalore also burns the most cigarettes
Today, the enormous number of cigarettes is, consumed in Karnataka, in the capital city of Karnataka.
Read Also: Omg facts about Dehradun
9. Most dogs and rabies are also, injected
It will also surprise you that Bangalore has more stray dogs than all over India today. It is, said that 12 people are, bitten by these stray dogs per hour. The funny thing is that there is a 1stray dog ​​per 37people.
10. Bangalore has 280 lakes and tanks

Today, Bangalore has around 280 smaller lakes and tanks than any other city. It is known that today, it is difficult to locate these lakes and tanks due to heavy encroachment.
11. The highest number of engineering colleges
Today, there are 77 engineering colleges, in Bangalore which are far more in proportion to any city. Let us tell you that out of all these engineering colleges Visvesvaraya is, affiliated to the University of Technology.
Read More: Shocking facts about Nanital
12. City of the highest number of engineers in the world
Bangalore also has the distinction of having the highest number of engineers in the world.
13. Suicide Capital of India is also Bangalore
You must be surprised that Bangalore people are, in the most frustrating condition compared to the whole of India, and these people sometimes give their lives by train or sometimes they hang the trap and say goodbye to the world. According to the report of the National Crime Bureau, 35 people commit suicide daily in one lakh.
14. The national nomination of scientists for Nobel Prize from India

So far, Bangalore is also credited for the best nomination of scientists for the Nobel Prize across India.
15. The biggest idol of Lord Shiva and Pawanaputra Hanuman
Do you want to see a huge statue of Lord Shiva and Pawanputra Hanuman? If your answer is yes then come to Bangalore today and see these huge idols.
16. Bangalore is at a higher altitude than Dehradun.
This thing will definitely attract you towards Bangalore as well as will surprise you, Bangalore is at a higher altitude than Dehradun.
Bangalore – 920 m
Dehradun – 630 meters
17. Commercial and defense ships fly together

Bangalore belongs to the only city in the country where commercial and defense ships simultaneously flew on the same HAL strip. Let us tell you that on 24 May 2008 a new airport was opened here for commercial flights.
18. City where traffic signal above the flyover
This thing is very unique in itself, Bangalore is the only city in India where a traffic signal has been sung over the flyover due to heavy crowd.
19. Bangalore has the largest temple mosque and church
If you really want to see communal unity somewhere in India, then come to Bangalore, today there are most temples mosques and churches.
20. Highest traffic density

Bangalore, the capital of Karnataka, is also credited for having the highest traffic density across India.
21. Bangalore Kannada Film Industry
Bangalore is also a significant center of the Kannada film industry. It is one of the top 15 cities contributing most to India's GDP.
Watch Bengaluru HD video:
General facts about Bengaluru
Country – India
State – Karnataka
District – Bangalore Urban
Established – 1537
Founded by – Kempe Gowda I
Demonym(s) – Bangalorean, Bengalurinavaru, Bengalurean, Bengaluriga, Bengalurigaru
Official language – Kannada
Elevation – 920 m
Sex Ratio – 908female(♀) 1000 on male (♂)
Males Population (2011) – 5,022,661
Female Population (2011) – 4,598,890
Population – (2011) 84.3 lakhs
Literacy Rate – (2011) 87.67%
Best season to visit – October to February, March to May, June to September
Targeted Railway Station – Krantivira Sangolli Rayanna (Bengaluru)
Airport – Kempegowda International Airport Bengaluru
Altitude – 920 m
HeliTaxii – Thumby Helipad, Electronic City
Names of 11 cities of the state, including Bangalore

A new page has been, added to the history of the capital Bangalore. Bengaluru, the capital of Karnataka will be known as Bangalore. The official capital of Karnataka, Bangalore has been, renamed to Bangalore. Not only Bangalore but 11 other cities of Karnataka have also been renamed. Which has been confirmed by the Government of Karnataka on its website. The state government had already given, new names but their old names were running at the center. The city is being renamed almost a decade after the proposal by Kannada writer UR Ananthamurthy. That IT hub of the country will be, known by its Kannada accented name Bengaluru.
It took nine years to accept a changed name
11 December 2005: Karnataka government accepts UR Ananthamurthy's proposal to rename Bangalore as Bengaluru.
27 September 2006: BBMP passes the project and renames Bangalore to seal Bengaluru.
August 30, 2012: The central government accepted the changed name based on the survey.
October 17, 2014: The Center allowed the renaming of 11 cities in the capital including, Bangalore.
On November 1, 2014: On the occasion of Karnataka Rajyotsava Day, Chief Minister Siddamahi announced the changed names.
Haunted Place in Bangalore

If you are, thinking that you have seen the whole city of Bangalore, then let us know that you are wrong. Apart from its urban dazzle, traffic, IT hub, the city is also known for its haunting experiences. There are many places amid the city where negative energy, has been felt. At these sites, the soul gets to know about many actual incidents related to ghosts. Let's know about the most haunted place in this city.
Terra Vera, St. Mark's Road
Terra Vera, St. Mark's Road is counted, among the most haunted sites in Bangalore. There is a house that is believed to be haunted, according to the information the owner of the house was, killed. People there believe that the temperature here is much lower than the normal temperature, and mysterious voices are, heard from here. People also believe that when they come in contact with the house, the body starts to panic. If you believe in adventure, experiences then you can come. That house was built during the colonial period, by an Englishman named El Vaz in 1943. After which he gifted the house to his two daughters Dolce and Vera. Dolce is believed to have been murdered in 2002. Later his sister had left from here. Since then, many mysterious incidents have happened.
Kalpalli Cemetery

Located near Old Madras Road, Kalpalli is one of the old cemeteries in Bangalore, known for its haunted experiences. Many visitors to the place have felt bizarre activities. Some people believe that someone appears in a white veneer, which disappears after a while. It is believed that the air in some areas is so heavy that a person starts feeling like suffocating. Due to its mysterious activities, this cemetery is counted among the most dreaded sites in the city.
Tripura Banyan Tree
According to Hindu mythology, evil spirits inhabit some different trees. Generally, it is a banyan tree with many stories attached to it. There is a large banyan tree in the Tipur area, 150 km from Bangalore, where a phantom is said to be inhabited. People believe that they have seen unheard of incidents here. Due to which the residents here decided to cut this tree. The tree was cut, under the supervision of priests. Presently, this place does not have that tree, but the mysterious sensations still occur to people here today.
NH 4 route

There are many horror stories of ghosts attached to many highways of India. A similar story is also, connected to NH 4 passing through Bangalore. It is, believed that a young girl had asked for a lift from a driver. The man-made the girl sit in his car but as soon as she turned back and asked the girl where she had asked her to go that girl disappeared from there. On seeing this, the driver started driving his car faster, after a while, that girl appeared again, laughing loudly.
Hoskote Road
The Hoskote route is also among the scariest destinations in Bangalore, where haunted activities have been, encountered. Stories of motorists are associated with this route. It is a secluded road with cemeteries on either side. According to experts, during the night, the old lady here is seen asking for a lift from the drivers. Due to these frightening experiences, this route has been, included in the list of Bangalore's most haunted sites.
Places to visit in Bangalore

Camgonda was the first person who laid the foundation of the city in 1537 and set the boundaries of the city by building a tower around the city, whereas today's Bangalore has expanded much more. Famous according to the tradition, there are many other scenic spots around this city which are, as follows.
Kabban Park
A major attraction for tourists visiting Bangalore (Bangalore) is Kabban Park, built-in 1864 AD. In the Kabban Park spread over hundreds of acres, the pleasure of walking among the shady trees made on the soft grass. Among the different types of trees and flowers, people can be seen here in the morning. The buildings built in the colony style around this cross, the Public Library building, and the High Court building add to the beauty of the park.
Assembly Hall
Giving a glimpse of traditional architecture in the buildings built before independence, this five-story grand building made of granite stones is 46 meters high, which looks like a temple from a distance. In this building, 213 meters long and 106 meters wide, many domes, white columns, and arches have enhanced its beauty. It is necessary to get permission before entering the assembly building. The national emblem on the dome of the building makes it grand and attractive. The two-story building opposite the assembly building has a high court.
Lal Bagh

The garden, spread over an area of ​​about 240 acres, was built by Hyder Ali in 1760, after which his son Tipu Sultan greatly expanded and made many improvements. Today Lal Bagh is considered one of the choicest Botanical Gardens of the country. There are thousands of trees and plants in it. The Glass House on the lines of London's Crystal Palace also attracts a lot of tourists. Many exhibitions of fruits and flowers, plants and vegetables are, held every year. There are many trees which are more than 100 years old. Pools, fountains and rose gardens add a different color to its beauty.
Bull temple
The specialty of the Bull Temple, built in the Dravidian style, is that the idol of the Nandi bull is made by, carving a single stone, which is 4 meters in height and 6 meters in length.
Tipu Fort
The founder of Bangalore, Camagonda, built this fort in 1537 AD, which was repaired by Hyder Ali and his son Tipu Sultan almost two centuries later. Strategically, this fort is an excellent example of an 18th-century architectural style. This fort is a real silent witness to the conflict between Tipu and the British. On the first floor of the fort, there is a museum of valuable things depicting the life of Tipu and Hyder Ali.
Ulsoor Lake

Spread over an area of one and, a half square km, the lake attracts tourists especially, in terms of boating and swimming. Local people can be seen celebrating picnics on small islands built in the lake. Tourists can see the natural scenery around the lake.
The museum
The museum is one of the many museums in the country, on Kasturba Road, ahead of Kabban Park. Tourists can see the tableau of Bangalore along with viewing the collection of ancient coins, inscriptions, and old paintings. Inside is the Venkatappa Art Gallery, in which beautiful paintings and sculptures made by the famous artist Venkatappa of the court of Mysore rulers have been, kept. A unique collection of ancient jewelry is also visible in this museum.
Visvesvaraya Museum
This museum, built on the Kasturba Road ahead of the National Museum, has been dedicated to M. Visvesvaraya, the creator of modern Karnataka. Tourists can see the glimpse of industrial and technological progress of the country by visiting this museum.
Bangalore Palace

The palace was, constructed in, Bangalore according to the Vodhyar kings influenced by Windsor Castle in England. Made of Tudor style, the historical palace is considered to be the heart of the city, which is, spread over an area of about 45,000 square feet.
Nandi Hills
Situated about 60 km from Bangalore, the hill was once the resort of Tipu Sultan. At a height of 1479 meters above sea level, tourists like the bird's eye view of this hill. There is also a temple that is a thousand years old.
Machete
At this place, 98 km from Bangalore, the Kaveri River passes between two so-so narrow hills that goat can jump on the other side and go to the other shore, hence the name of the place is Machete i.e.., Goat leap.
Pearl valley

It is a beautiful picnic spot, another 45 km from Bangalore. There is a beautiful waterfall here which falls from a height of 90 meters. When falling from a height, the drops of water give an impression of pearls, due to which it is called Pearl Valley.
Bannerghatta
Surrounded by dense forests, this national park has been developed for wildlife, covering an area of 104 sq km. Many types of wildlife and birds live. The specialty of that is lion and tiger safari. The small zoo, crocodiles, and farms are especially worth seeing.
Hesarghat
This artificial lake is located at, a distance of 29 km from Bangalore. On holiday, people come here to have a picnic.
Bal Bhavan

The Bal Bhavan, built for the entertainment of children, is unique in itself. Children come here and enjoy the toy train, boat cinema, horse riding, etc. There is a diamond-shaped aquarium near Bal Bhavan where children can know and understand about the ocean world.
Travel Tips for Bangalore
The roads are quite busy and cluttered, so leave early to reach any destination.
Traveling by rickshaw is considered an ideal option. Be a good negotiator because the driver can charge you more.
If you are alone, do not go alone after 9 pm.
Street food of Bangalore

Being a modern city, Bangalore has many food options, but traditional local food is Udupi and Indian dishes. In which one can taste many dishes like Dosa, Idli, Bassi Beel Bhat, Pongal, Upittu. Apart from this, tourists can enjoy Tandoori Chicken, Shake Kebab, Bangaloreian Biryani, Chicken Kebab, and many Mughlai dishes. One can enjoy North Indian, Muslim, Arab, Chinese, Thai, Japanese cuisine. Lean-smacking local street food with cuisines around the world, as well as familiarizing yourself with good dining experiences.
How to reach Bengaluru

How to reach Bengaluru by Flight
Kempe Gowda International Airport is one of the busiest and modern airports in India. It is related to around 50 destinations across the country and hosts 10 national and 21 international airlines. It hosts several major airlines such as Air India, Qatar, Emirates, Jet Airways, Etihad Airways.
How to reach Bengaluru by Train
Bangalore has two main rail terminals – Bangalore City and Yesvantpur Junction. Bangalore City is the main terminal located in the city center and, most trains come and go from here. Yesvantpur Junction is located, on NH-4 and most long-distance trains come and go from here. After arriving at the junction, you will have to take a taxi or rickshaw to the main city which is easily available outside the station.
How to reach Bengaluru by Road
If you want an adventure then you can go to Bangalore by bus. There are both government and private buses which operate from all major cities like Mumbai, Goa, Chennai, Hyderabad, etc. The bus arrives from Bangalore station which is, located opposite Bangalore City railway station.
Find Bengaluru On Google Map
If you are planning to roam Bengaluru, you must visit Kabban Park, Assembly Hall, Lal Bagh, Bull temple, Ulsoor Lake, The museum etc. If you know any new things about Bengaluru, then definitely tell through the comments so that other people can read, thanks.
Hello,My name is Aparna Patel,I'm a Travel Blogger and Photographer who travel the world full-time with my hubby.I like to share my travel experience.